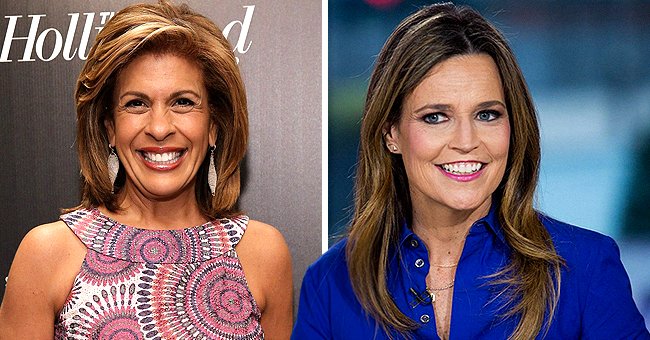 Getty Images
Watch the 'Today' Team Reunite for the First Time since March for an Exciting New Project (Video)

"Today" show stars were nothing short of excited as they were joined once again in a warming reunion after being in quarantine for months!
The "Today" team could not help being overwhelmed with joy during their reunion after being away from one another since March.
An official announcement was shared on "Today's" Twitter page to the delight of fans while a clip showed details of their sweet reunion.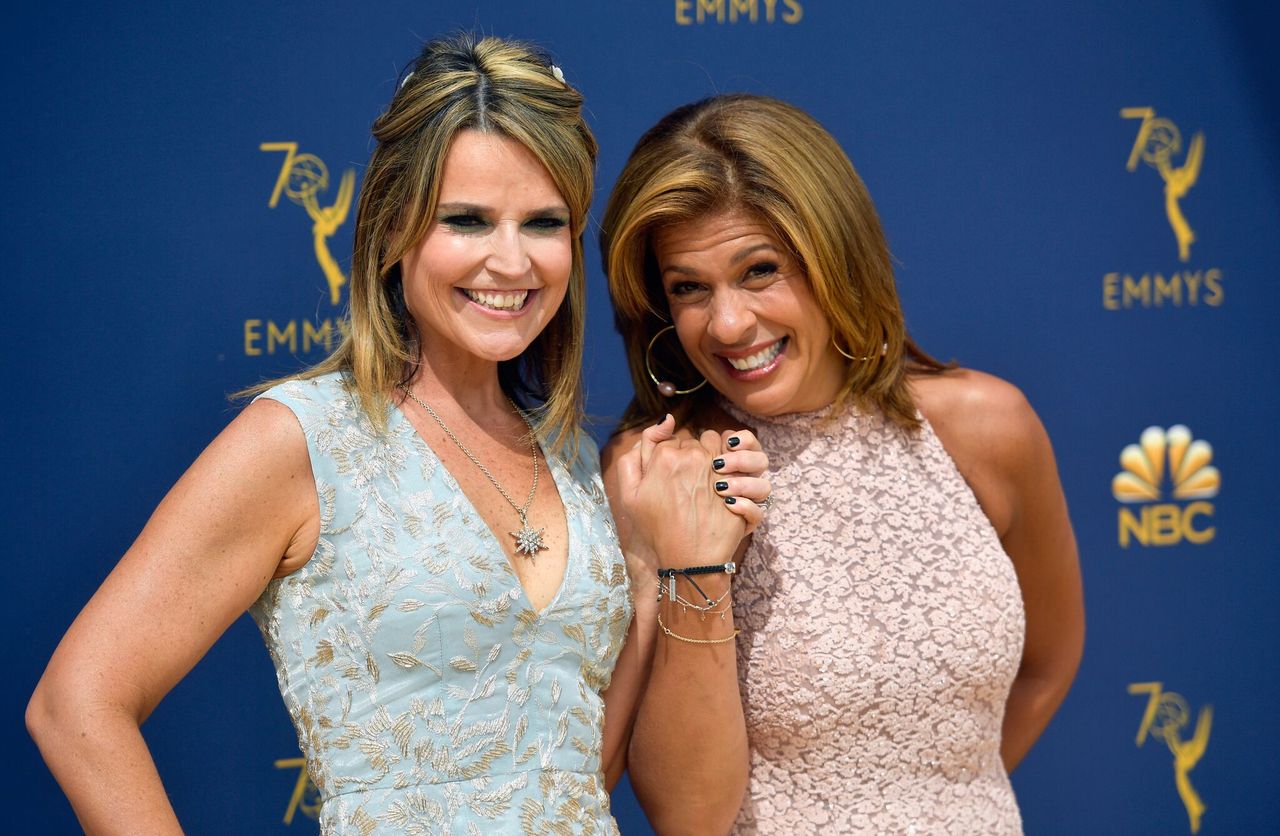 Savannah Guthrie and Hoda Kotb attend the 70th Emmy Awards at Microsoft Theater on September 17, 2018 | Photo: Getty Images
The emotional video started with some of "Today" hosts gathered in the studio to talk about how their reunion went.
The reunion clip began with Savannah Guthrie wearing a denim jacket that she donned on a black knee-length dress. Guthrie seemed anxious as she waited for her fellow stars.
Hoda Kotb, moving stealthily, joined Guthrie, and they soon burst into a peal of excitement over seeing each other. Guthrie asked if they were allowed to hug, but npbody made a move. Star weatherman Al Roker came next, followed by Craig Melvin as Carlson Daly followed suit, for the picnic.
The "Today" TV stars were happy to see one another, but they made sure to keep a safe distance. They soon settled down on white chairs to share to reminisce on times before the global pandemic.
Hoda Kotb shared: "I always think about the time in the makeup room, which is literally more therapy…" Guthrie told the group about what she had learned about "bond" and friendship during the pandemic.
She made it known that the closeness she shared with her colleague made her realize the distance could not create a void. Daly took the time to remember their crew member, Big Dave, who lost his life to the novel Coronavirus.
While most of the "Today" show staff work from home amid the pandemic, Hoda Kotb is one of the few officials still going to the studio.
She recently gave fans a glimpse of the after-effect of the novel Coronavirus pandemic at the 30 Rock Studio. On her Instagram page, Kotb shared a video of herself walking through the empty studios.
She also described each section to fans. Kotb mentioned that the doors to the "dressing rooms" were opened to avoid physical contact with the knobs.
Getting into her dressing room, Kotb took a while to talk about her morning routine and how she grooms her hair in preparation for her hour on "Today."
Please fill in your e-mail so we can share with you our top stories!