6-Year-Old Hero Saves His Little Sister's Life by Standing between Her and a Charging Dog
A six-year-old boy earned praises on social media for his heroic act. The young boy saved his sister's life by standing in between her and a charging dog.
Nikki Walker shared photos showing her nephew Bridger's wounded face. The July 12 Instagram post, which also features sweet photos of Bridger with his younger sister, has racked up more than one million reactions in just three days.
Walker wrote that the boy, at his young age, already knew he had a responsibility over his little sister. She added that her nephew's courageous act and his unforgettable story of bravery deserve to be on social media.
The dog attack happened in Cheyenne, Wyoming. When he saw their neighbor's dog closing in on his sister, Bridger jumped into action, Walker wrote on Instagram.
He fought off the vicious dog, leading to him getting injured. When Walker later asked her nephew why he did it, the little boy said:
"If someone was going to die, I thought it should be me."
The dog bit Bridger's face and head, resulting in him receiving 90 stitches at the hospital. While they are enraged that something like this had to happen to Bridger, the boy's family could not help but feel proud.
Unsurprisingly, the story of Bridger's selfless act went viral on social media. Many have expressed their interest to help him and his family financially, as reported by 7 News.
Even more commendable is the fact that he does not feel anger nor hate towards their neighbor's dog.
The family was overwhelmed by the support they have received. Walker said some people messaged her about setting up a GoFundMe page for her nephew.
But instead of giving cash to the family, Walker encouraged the public to donate to military veteran groups such as the "Wounded Warriors Project" and "Mission 22."
The family also requested people to send photos of rocks to Bridger, who loves science and geology. Nikki, who recently visited her nephew's home, said Bridger is now recuperating.
Even though he can't smile from ear to ear because of his injury, Bridger is back to being one happy kid, according to Nikki.
The boy deserves to be celebrated for coming to his sister's aid in the face of danger. But even more commendable is the fact that he does not feel anger nor hate towards their neighbor's dog. Nikki also said:
"I'd also like to mention here that the dog's owners are really great people who have been nothing but kind to Bridger and his family."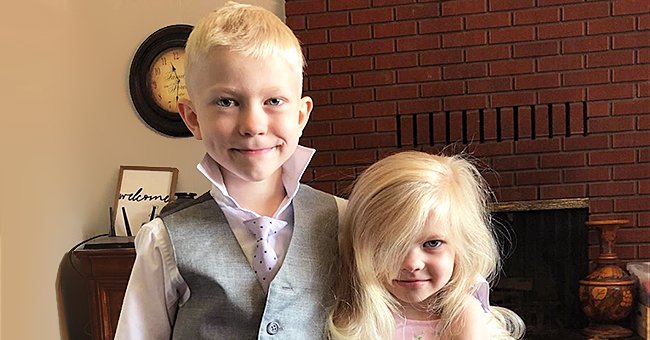 Children are known to be protective of their younger siblings. In Lawton, Oklahoma, a 12-year-old girl saved her baby brother from an apparent kidnapping.
Malayka Philipps was quick to grab her brother, Brett, from an unknown woman outside a restaurant. Philips was with her grandmother when the incident happened.
Another story of heroism is that of 4-year-old Mesha Farland who alerted her family when a fire started in their home in Jacksonville, Florida.