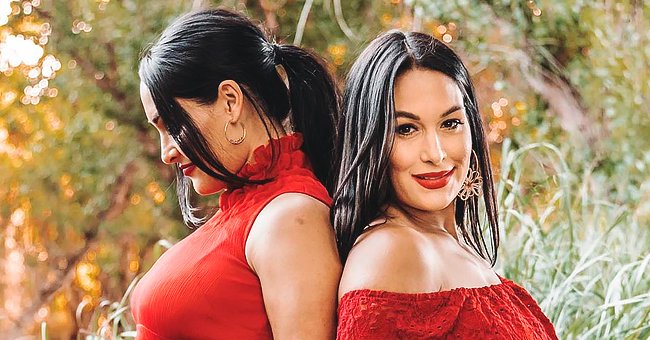 instagram.com/thebriebella
Pregnant Twins Brie and Nikki Bella Reveal Their Due Dates
The pregnant Bella sisters, Brie and Nikki, who are WWE superstars, reality TV stars, and entrepreneurs, got candid about their due dates while speaking via their podcast.
Lovers of the popular twin wrestlers know that they share personal details on their reality TV show "Total Bellas," but this time, they decided to share an important piece of information with no cameras on. The sisters, both pregnant, took to their "The Bellas Podcast" to tell their fans when they are expecting their kids.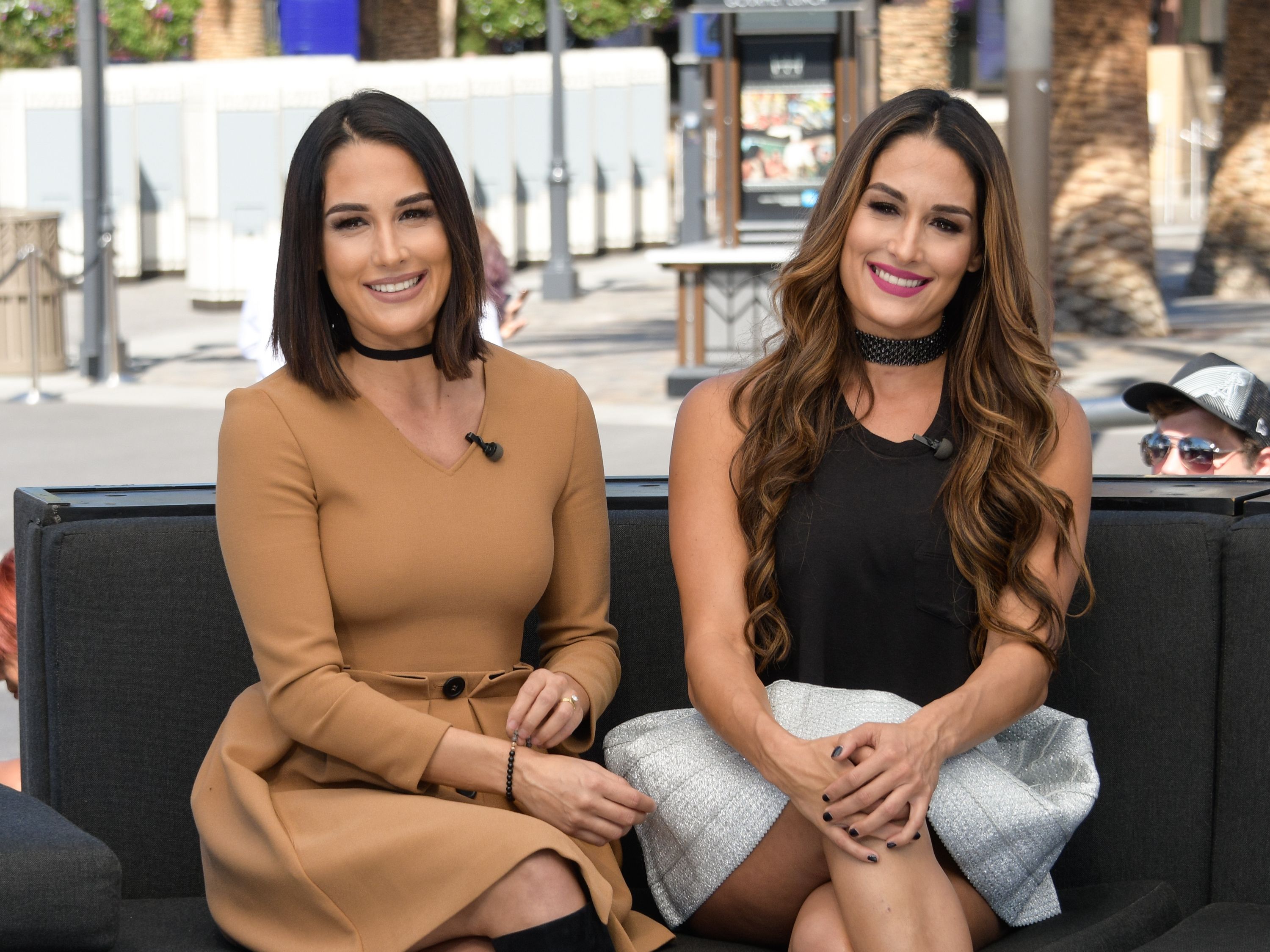 Brie Bella and Nikki Bella visit "Extra" at Universal Studios Hollywood on October 3, 2016 | Photo: Getty Images
Brie explained that she can feel that she will soon deliver. With Brie expecting her second child with her husband, Daniel Bryan, having that gut feeling is understandable since she is not new to the whole experience.
Nikki also revealed that she has a softened cervix, which is a sign that she is near her due date. She is a first-time mom, and she has expressed genuinely to her fiance, Artem Chigvintsev, that she is slightly scared to be a parent. According to her:
"... I'm like 'Artem, in less than three weeks we'll be parents...it's like two-and-a-half weeks...Are you ready for this? Because I'm getting scared.'"
Despite the fear, Nikki has mentioned several times that she is thrilled to become a mother. She revealed that the sleepless night associated with pregnancy might be stressful, but it is worth it at the end of the day.
Both sisters have shared their desire to film their delivery when the time comes.
For the first-time mom, it has been a spectacular journey that has caused her to witness a series of changes. However, she has embraced the experience and intends to be a formidable support system for her child.
Having this moment simultaneously with her experienced sister makes her appreciate the entire episode more. She also has an unrelenting faith in her beau. After sharing a post of herself and Artem, that showed the couple in a lovey-dovey pose, she said:
"Loved this moment with him! He was so nervous, it was still the cutest thing ever! Goodness, he is going to be such an amazing dad. I just can't wait for it."
While the Bellas are excited about a new life, they are also appreciative of the loved ones they have around them.
After their mom underwent brain surgery, they explained that she feels very beaten up, but that they are overjoyed to have her alive and on the road to recovery.
Both sisters have shared their desire to film their delivery when the time comes. Nikki wants her baby to come into a perfect world, while her sister is filming it because she wants to relive the moment.
Please fill in your e-mail so we can share with you our top stories!