Nikki and Brie Bella Share Updates with Fans Regarding Mom Kathy's Recovery from Brain Surgery
Brie and Nicki Bella have quite a lot going on for them right now. However, top on their list of priorities is taking care of their mother, Kathy, as she recovers from brain surgery. 
Recently, the twin sisters shared updates about their mother's health on their platform, "The Bellas Podcast." They explained that she was facing some challenges after the surgery and will have to be strong for her recovery. 
The Bellas' mother, Kathy Colace Laurinaitis, underwent brain surgery last month. Doctors had found a mass on her brain stem after she reported paralysis on her face. To prevent the issue from escalating, she had to go for a procedure.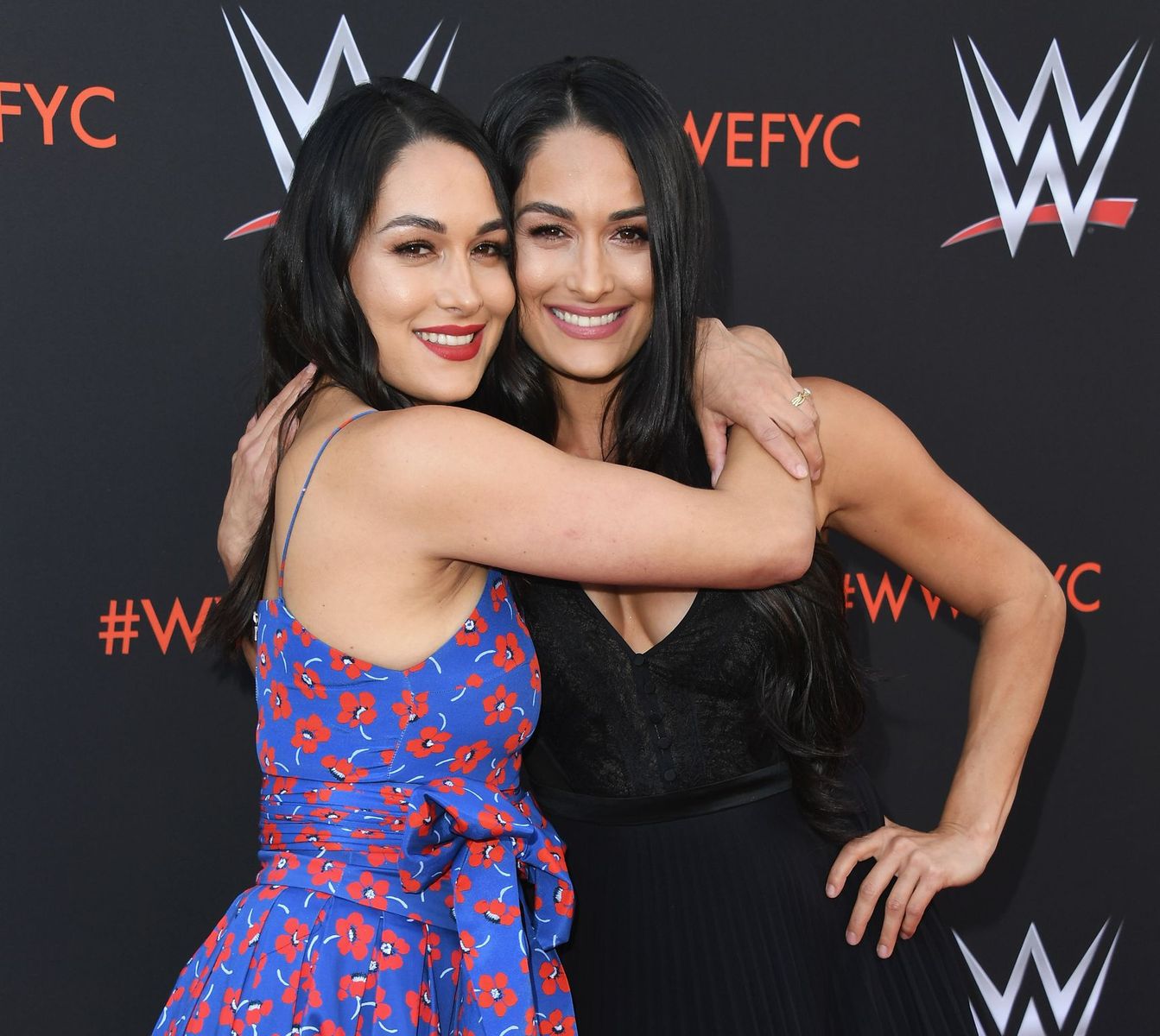 Nikki confirmed at the end of June that Kathy had a successful surgery. In a social media post, she explained that the procedure took a while, but only for standard precautions. 
However, things appear to be going well. While Brie explained that Kathy had been "beat up," she confirmed that her condition was improving gradually. In part, the reality star said:
"It's been so nice just to like see our mom be our mom again… We're just so happy that she has light at the end of the tunnel."
The sisters also confirmed that they had seen their mother and had a pleasant conversation about her health, and things are looking optimistic. 
For now, Kathy is on the mend and starting on the road to recovery. As the sisters confirmed, she could need six months to a year to return to optimal health. 
The family had initially believed Kathy's ailment was a Bell's palsy diagnosis.
Both sisters also gave a timeline of their mother's condition. As Brie explained, the situation started with partial paralysis in Kathy's left face. 
The family had initially believed Kathy's ailment was a Bell's palsy diagnosis. However, things worsened a couple of weeks later, and they knew that they had to get something done immediately. Brie added: 
"...if she didn't have any symptoms and walking around with this, down the road, it could've been fatal."
It's great that everything appears to be fine now. What's left is for Kathy to make a full recovery. Apart from their mother's health, the sisters also spoke on their plans for their children.
Nikki and Brie are already months down the pregnancy line, and there's a lot of anticipation for their little ones. 
Nikki is currently expecting her first bundle of joy with her fiancée, Artem Chigninstev — a dancer. Brie and her pro-wrestler husband, Daniel Bryan, are expecting their second child too. 
The family is about to get significantly larger. At least, knowing that their mom will be fine should make things much more comfortable.