Todd Chrisley Shares Picture of Son Chase and Nic Kerdiles with a Hilarious Caption
"Chrisley Knows Best" reality star Todd Chrisley isn't only hilarious on the television show but also on social media. His recent post was just what one has come to expect from the star.
Taking to Instagram on Wednesday, Todd, 51, posted a photo of his son Chase, 24, and his daughter, Savannah's boyfriend, Nic Kerdiles. In the image, Kerdiles was standing over Chase with both of them looking down at something.
The photo, on its own, is innocent enough, however, Todd put a funny spin on it with his caption. The family patriarch wrote: "Dang, someone being nosey [expletive]."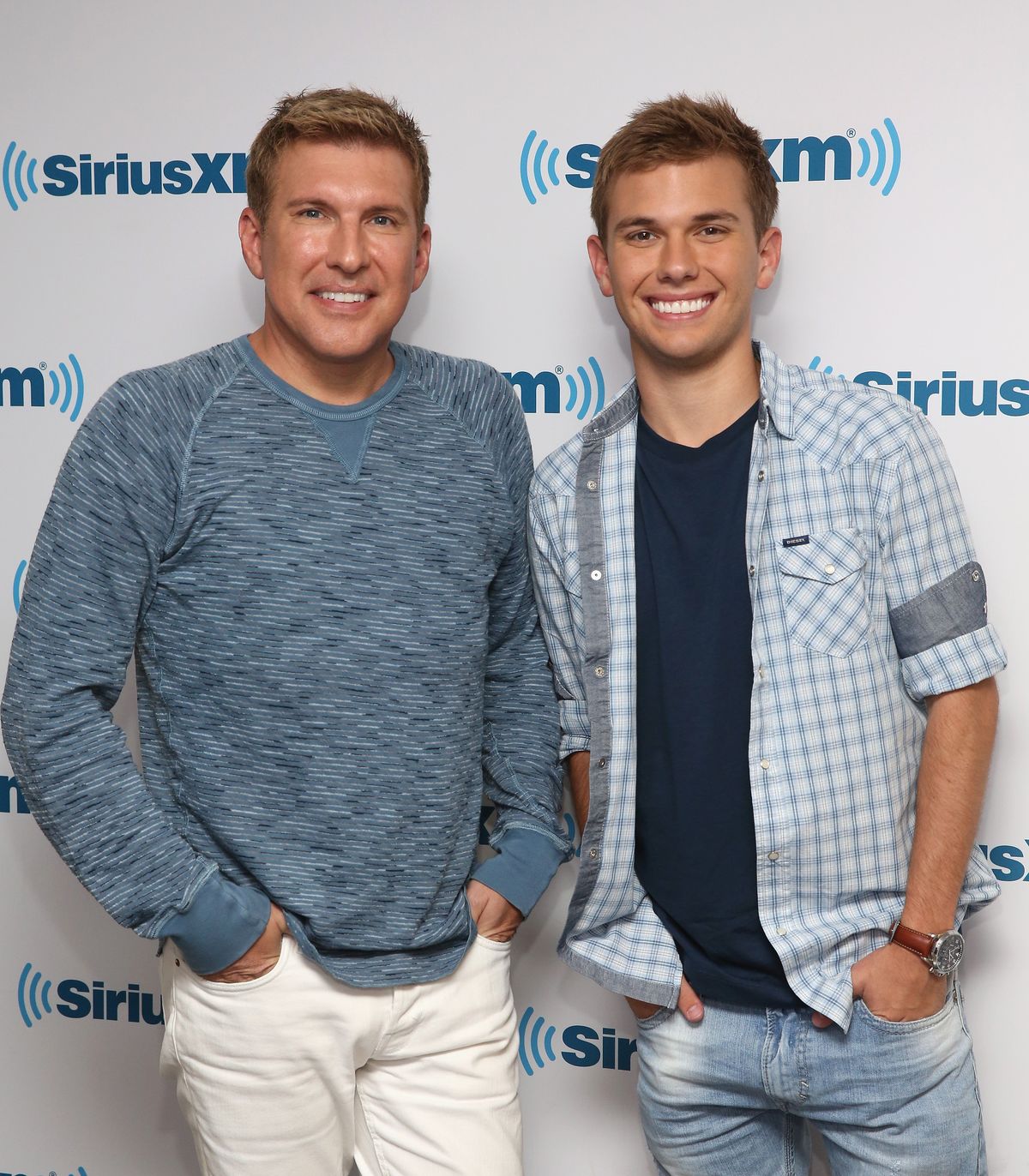 TEASING NIC KERDILES
He then added: "@chasechrisley cover your screen from @nickerdiles dude." While Savannah, 22, and Kerdiles have called off their engagement and wedding to get a chance to know each other better, her brother recently confirmed that he was in a relationship.
On July 6, 2020, Chase officiated his new relationship on Instagram by posting a cute photo of himself with his girlfriend, Emmy Medders. His father, as per usual, was quick to respond to the post writing: "Be still my heart."
SAVANNAH POSTPONES WEDDING
The couple was photographed while smiling and giving each other a warm hug with their cheeks touching. On the sneak peek of season 8 of "Chrisley Knows Best," Savannah confessed to Chase that she was postponing her wedding.
TAKING A COUPLE OF STEPS BACK
Unsurprisingly, Chase was taken aback by the news and wanted to know what his younger sister meant. She explained to him that they had decided they wanted to "take a couple steps back."
GROWING UP IN THE PUBLIC EYE
Savannah admitted that they had moved too fast in the relationship. Ahead of the July 9, 2020, season premiere of their family's reality show, Savannah and Chase opened up about growing up in the spotlight.
FORCED TO GROW UP FAST
Chase confessed that being in the limelight from a young age had forced them both to "grow up fast." He admitted to making mistakes in the past but also shared how he'd learned to grow from them and do things differently because of the public scrutiny he faced.
FEELING PRESSURE
Savannah shared how she'd found a lot of pressure to be perfect because of their celebrity status. She confessed how she'd put most of that pressure on herself to try and not disappoint people.
LIVING FOR HERSELF
However, she'd finally reached a point where she was focusing on living her life for herself. "Chrisley Knows Best" airs on Thursdays at 9 p.m. on the USA Network.