See What Yara Shahidi Had to Say about the Black Lives Matter Movement and Hollywood in a New Interview
With the "Black Lives Matter" movement continuing to gain more grounds across the globe, actress Yara Shahidi had an interview with Elle Magazine recently, where she spoke about the Black man and freedom. 
The "Black Lives Matter" movement, which recently became more prominent following the death of George Floyd in police custody, brought to fore the continued conversation about Black lives and freedom. 
It led to protests that spread throughout the world, with many people condemning the marginalization of Blacks all over the world. People on social media also called for celebrities to speak out about the issue.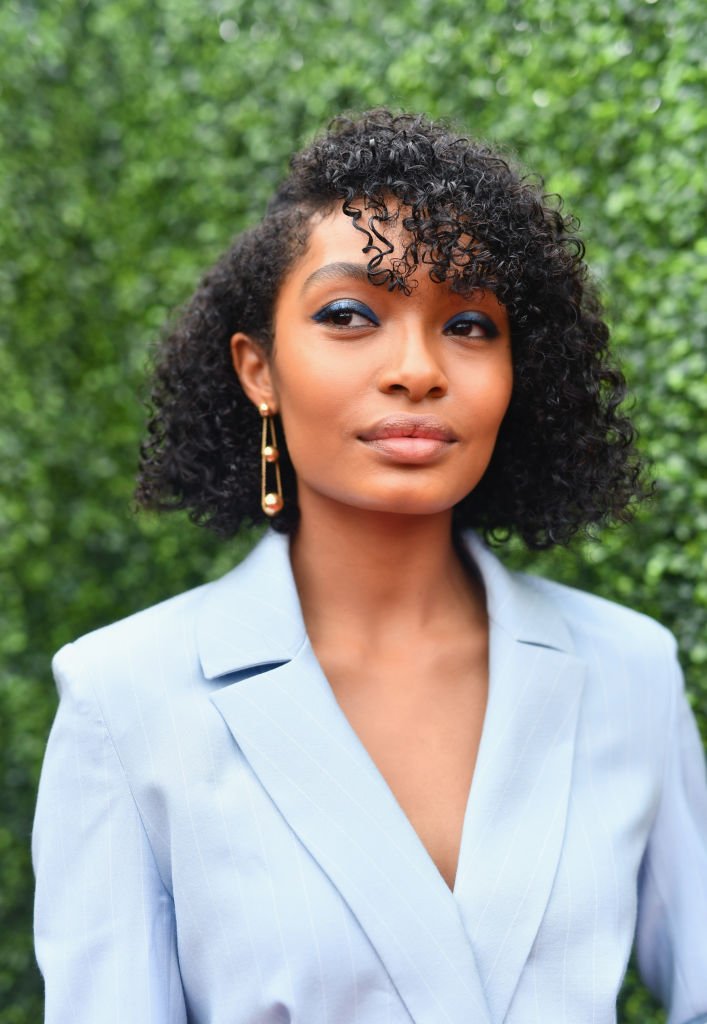 Many celebrities joined their voices with that of the protesters, calling for change. While it took the movement for some of them to speak out, some others have been part of that conversation since their infant years. 
Yara Shahidi is a celebrity who falls to the second category. Speaking to Elle Magazine's Kaitlyn Greenidge, she said that she was raised with the idea of being of service to the world; an idea instilled in her family by her older generation. For that, the actress said: 
"I'm beyond grateful that our house has been consistently a place of conversation and a place of action since I was young." 
Shahidi is famous for her role as Zoey on the series, "Black-ish," and its spinoff, "Grown-ish." The show is recognized by many for always pointing out the many issues and discussions facing blacks, and adding humor and love to it. 
The actress has always been commended for her role in the sitcom. She was also labeled an activist because of her will to speak out about injustice, share resources, and educate others about issues. 
People have taken on a new project of building a new home that had a foundation of inclusivity, rather than being complacent with the world they inherited
That tag is something Shahidi has tried over time to clarify, saying she only tried to be as socially engaged as possible. She further said that people should be clear on what they want from public figures who they push to the activist space and the conversations they want them to have. 
The actress explained that it was like a double-edged sword when people want celebrities to speak up and also think that they are not doing so the right way. She further said: 
"It's something that I'm personally even conflicted about." 
The 20-year-old also said that organizers and people in the frontlines of the conversation had the most compelling voices, adding that the greatest skill about having a platform was handing over the mic. 
Speaking further, Yara mentioned that mentorship was important in the push to reclaim Black joy, adding that Blacks need to support one another and embrace their sense of community, which is vital in the search for happiness. 
Yara's words resonated with an earlier interview she had in June with NET-A-PORTER magazine to celebrate their 20th anniversary. 
Then, she said that people have taken on a new project of building a new home that had a foundation of inclusivity, rather than being complacent with the world they inherited. 
Yara lauded her Elle interviewer, Kaitlyn Greenidge, in an Instagram post she made about her interview, saying that she was grateful for having the discussion with the latter.
The actress also shared a short clip of herself taking pictures for the interview, stunning in a bold black and yellow pantsuit made by Kenneth Ize, and an inner skin tone bodysuit by Nubian Skin.