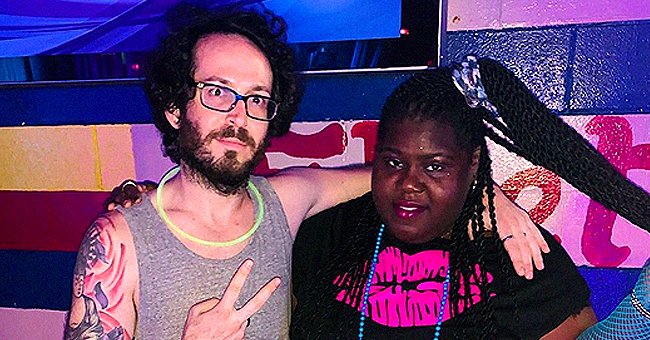 Instagram/brandontour
Check Out Fan Reactions to Gabby Sidibe's Boyfriend Brandon Calling Her His Muse in a New Photo
The boyfriend of 'Precious' star, Gabby Sidibe, called her his 'muse' after reposting a photo she shared, which recreated a Kehinde Wiley portrait. Fans react to his sweet post.
In 2017 Gabby Sidibe was on the cusp of many changes in her life; she had just gone through weight loss surgery, and she was ready to start dating in an interview with PEOPLE, she said:
"I want the universe to hear that! I want to be in a relationship, and I feel like I'd be doing myself a disservice if I don't, so I do."
Gabby shared some of the qualities she was searching for in a partner. She said a good height and having ambition was first on her list, she added:
"I like really funny guys, guys who are smart. I like people that really enjoy their jobs. I'm not necessarily into looks. I'm more into personality."
By 2019, the universe had answered Sidibe's call for the perfect partner when she met Brandon Frankel. According to Daily Mail, they reportedly met in May of that year, and by New Year's Eve, Frankel was already professing his love for the actress.
Recently Frankel called Sidibe his "muse," after reposting a photo of her in an off the shoulder African print outfit while posing in front of a floral and bird embellished wall.
One of Frankel's followers also loved the gorgeous snap and commented, "that's a really beautiful shot!! Straight up!!" Another person added, "she is beautiful! African Princess."
"That is one beautiful sight to see," said a user. One commenter shared their excitement at the prospect of the couple getting married and having children.

A fan commented on a photo of Gabourey Sidibe dressed in an Ankara outfit while posing in front of a floral and bird embellished wall | Source: Instagram.com/brandontour
Although fans have been hoping for the couple to tie the knot,
shot down rumors about her being engaged to Frankel in April 2020.
While they wait to get engaged, it appears that children were on Frankel's mind recently. Days after calling Sidibe his muse, he shared a video of two siblings dancing to music. Frankel admitted in his caption that he hoped his kids would just as cool as those siblings one day.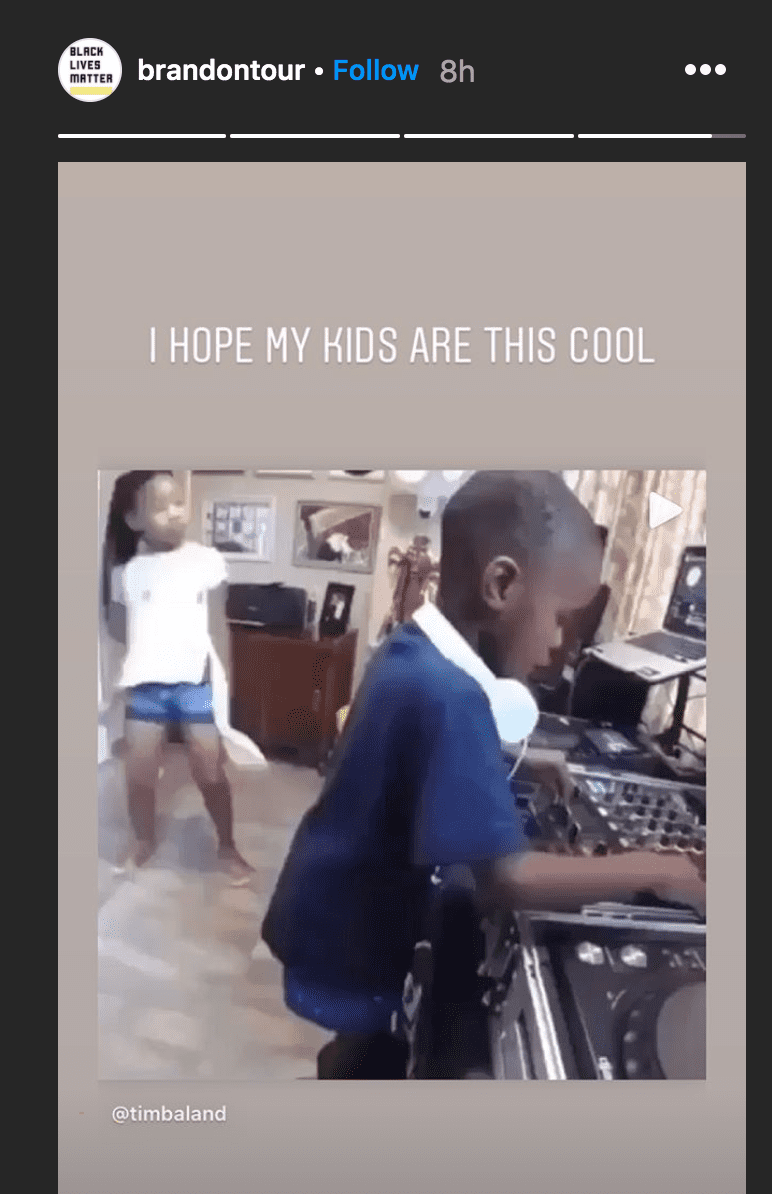 Brandon Frankel posted a video on his Instagram story of a young boy DJing while his sister danced to the music | Source: Instagram.com/brandontour
While Frankel made it clear that Sidibe is his muse, the photo was a repost of an image Sidibe shared while celebrating the work of Kehinde Wiley.
Sidibe had recreated one of his famous portraits of a woman painted onto a floral background. The actress joked about wanting to be one of the renowned artist's portraits.
Please fill in your e-mail so we can share with you our top stories!