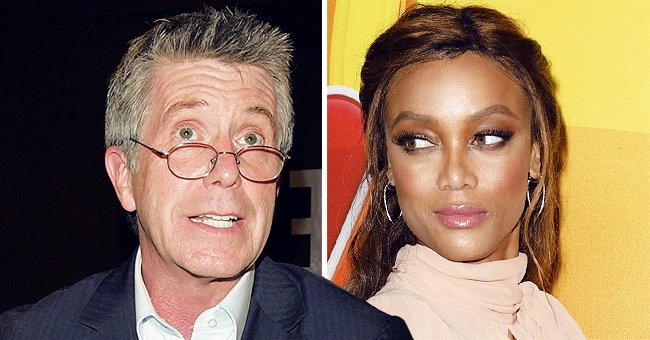 Getty Images
How Tom Bergeron Reacted to Tyra Banks as the New 'Dancing with the Stars' Host
Tom Bergeron addressed Tyra Banks as his replacement on "Dancing With the Stars" for the upcoming season. The tv-personality made light of an otherwise controversial situation.
Earlier this week, fans of "Dancing With the Stars" (DWTS) learned that longtime host Tom Bergeron and co-host Erin Andrews were axed from season 29.
Supermodel Tyra Banks will replace the pair as the solo host of the show. Bergeron, 65, did not seem too troubled by the news, taking to Twitter to joke about it on Wednesday.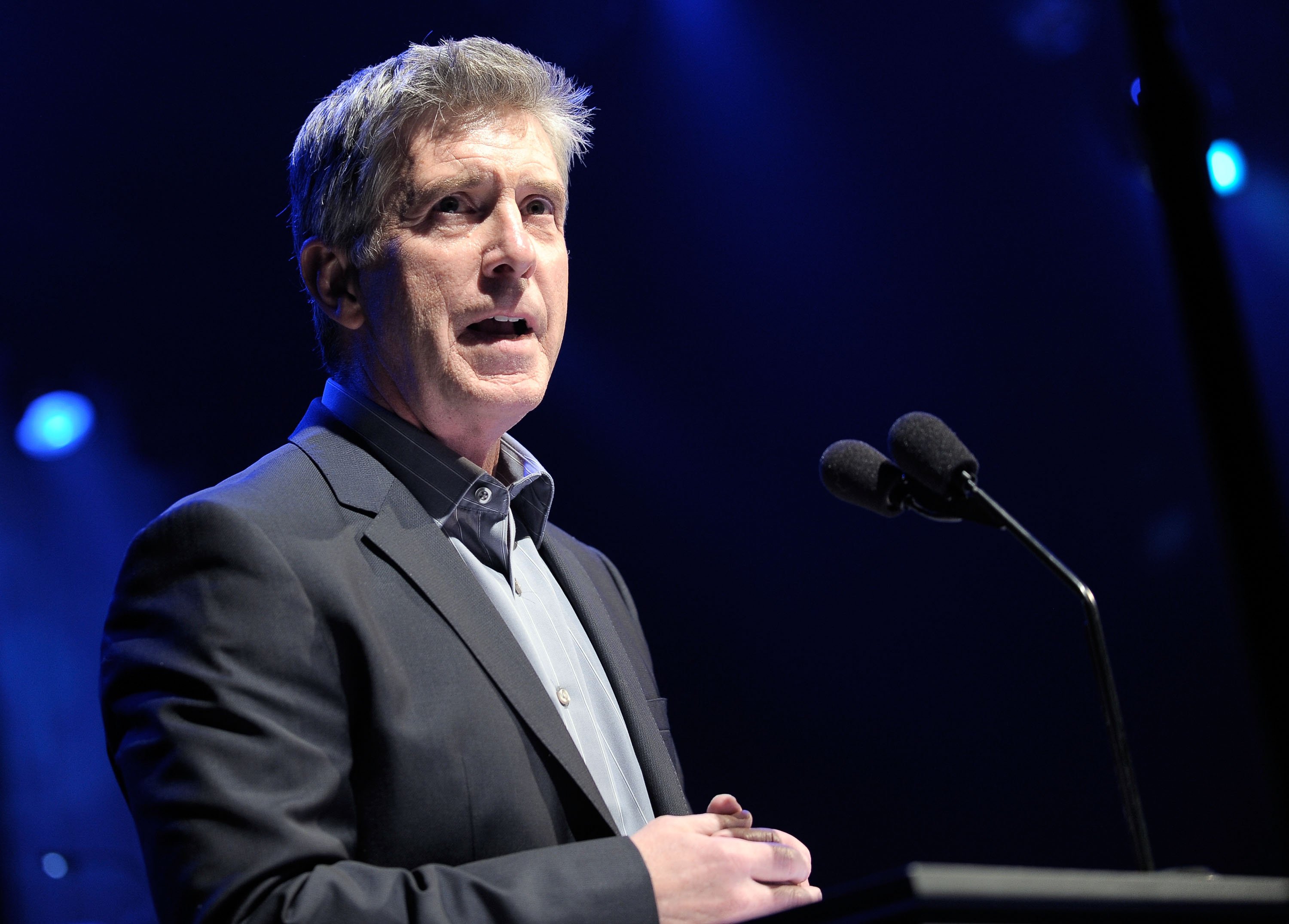 Tom Bergeron speaks onstage during UNICEF Playlist With The A-List at El Rey Theatre on March 15, 2012 | Photo: Getty Images
TOM BERGERON JOKES ABOUT NEW DWTS HOST, TOM BERGERON
"I guess I won't be getting back my monogrammed towels," wrote Bergeron, referring to he and Banks having the same initials, TB. His fans appreciated his good nature, but most were disappointed overall.
The tweet follows an Instagram post which Bergeron shared on Tuesday marking his first post after announcing the news. The photo showed Bergeron enjoying a hike in a black getup.
TAKING A HIKE AFTER THE ANNOUNCEMENT
The former game show host kneeled next to a sign resting on a gate. It contained a number of statements in various colors over a black background. According to Bergeron, the area is called Inspiration Point.
The comedian wore a broad smile on his face. A few fans talked about how much they would miss Bergeron on DWTS and praised him as the best host the show had in the comment section.
STATEMENTS FROM TOM AND THE NETWORK
Bergeron's official statement on his outing from DWTS read in part: "Just informed [DWTS} will be continuing without me. It's been an incredible 15 year run and the most unexpected gift of my career."
Again, Bergeron made light of things by asking what he was going to do with the glitter masks he owns. In the caption, he hilariously claimed he'd only just learned how to use a spray tanner.
ABC and BBC Studios previously released a joint statement about Bergeron and Andrews' departure. They thanked the previous hosts and listed their best traits.
BANKS SPEAKS ON NEW ROLE
A representative for Bergeron told ET that the network was, as the cliche goes, "going in a different direction." Bergeron has received one Emmy Award for Outstanding Host for a Reality or Reality-Competition Program from his run on DWTS.
Meanwhile, Banks has commented on her new role as both host and executive producer of DWTS. On Wednesday, the 46-year-old appeared on "Good Morning America."
"It's nice to be first so you can open that door and let so many people in after you," she stated, referring to the fact that she's the first solo black female host to lead the show.
FANS REACT TO THE NEWS
As for fans, they have mixed reactions to the selection. While some think Banks is not a good match, others simply think no one can beat Bergeron's whit and positivity.
Of course, Banks' fans are on her side and thinks she should at least have a chance to show her skills. She'll do just that when DWTS returns in the fall.
Please fill in your e-mail so we can share with you our top stories!