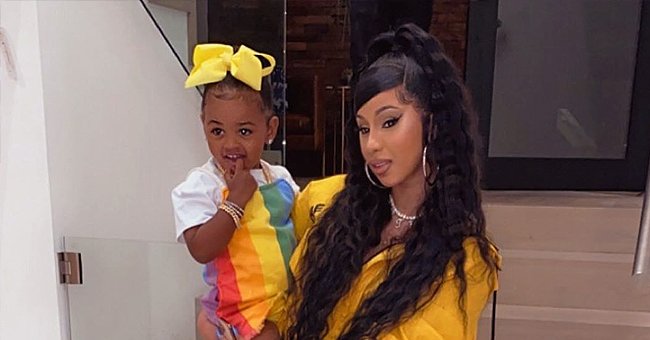 Instagram/iamcardib
How Cardi B Defended Husband Offset after Gifting Their Daughter Kulture a Birkin Bag on Her 2nd Birthday

Cardi B has come to her husband's defense after critics attacked him for giving their daughter, Kulture, an expensive bag as a birthday gift.
Cardi B has responded to some negative comments that came after her husband, Offset, gave their daughter, Kulture, a $9000 Birkin Bag on her second birthday.
Taking to Twitter, Cardi posted a video where she revealed that she does not agree with people who think kids don't care about expensive gifts.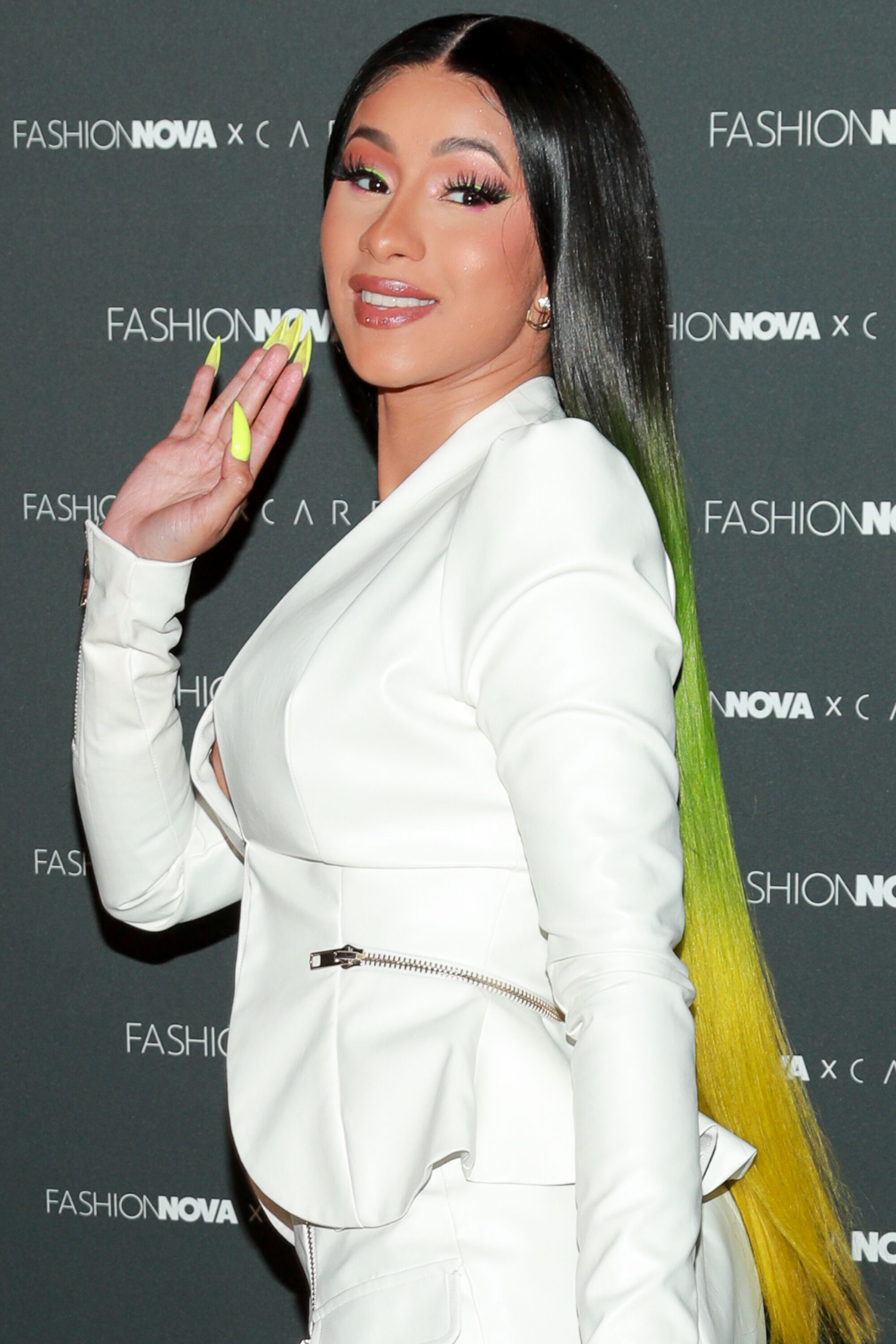 Cardi B attends the Fashion Nova x Cardi B Collection Launch Party on May 08, 2019 | Photo: Getty Images
Cardi went on to add that since kids go out to restaurants, red carpets, and other fancy places, it is always better for them to look their best.
Speaking specifically about her daughter, Cardi explained that if she wears designer clothes, then her daughter would wear the same. She concluded the video by saying:
"So I'm not mad that Daddy bought baby a Birkin. She gonna match Mommy."
Offset recently took to Instagram, where he shared a video of himself and Kulture unboxing the expensive Birkin bag while she rocked a pink fairy outfit.
After being handed the bag by her dad, Kulture adorably held the bag in her hand while Offset proudly cheered on his baby girl.
Cardi added that she did not wear a wedding dress, wear makeup, or have a wedding ring at her private ceremony.
It is no surprise that Kulture received such an expensive gift from her dad, as Cardi had earlier given fans a glimpse of some of the gifts she gave Kulture on the toddler's second birthday. Taking to Instagram, Cardi shared a photo of herself and Kulture with their matching luxury fashion collection.
The collection included two Cuban link anklets, a delicate anklet with Kulture's name written in script and probably the most expensive of the bunch—matching diamond-covered Patek Philippe watches.
Kulture's collection of luxury fashion items is quite expected, given that she received her first pair of Christain Louboutins when she was only two months old.
The toddler regularly matches her mum's outfits with the most recent being a two-piece skirt suit that they both rocked at Kulture's last birthday party.
Cardi and Offset welcomed Kulture on July 10, 2018. While announcing the birth of their baby, Cardi had taken to Instagram where she shared a photo of herself heavily pregnant and surrounded by flowers.
Offset, who she had been married to Cardi since 2017 also proudly shared the news with his followers on Instagram. Talking about their secret wedding, Cardi reportedly explained that they kept it a secret because it was one of the moments she wanted to keep for herself.
Cardi added that she did not wear a wedding dress, wear makeup, or have a wedding ring at her private ceremony.
Cardi and Offset might have chosen to have a low key and non-luxurious wedding, but these two parents clearly don't intend to keep their daughter's luxurious life a secret.
Please fill in your e-mail so we can share with you our top stories!