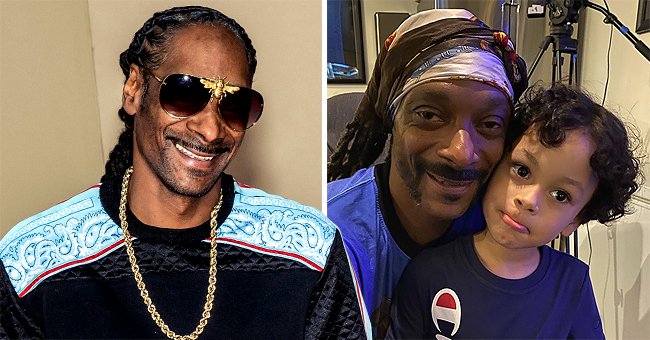 shutterstock instagram.com/snoopdogg
Snoop Dogg's Grandson Zion Is His Spitting Image in a Sweet New Photo
Legendary Westcoast rapper Snoop Dogg shows his fans how much of a family man he is with a recent picture on Instagram where he was performing grandpa duties for his grandson, Zion.
In a recent Instagram post, veteran rapper Snoop Dogg decided to grace his fans and followers with a heartwarming snap of himself with his grandson, Zion. Captioning the cute picture, Snoop Dogg wrote:
"Grandpas grandson ??. @zionkalvin."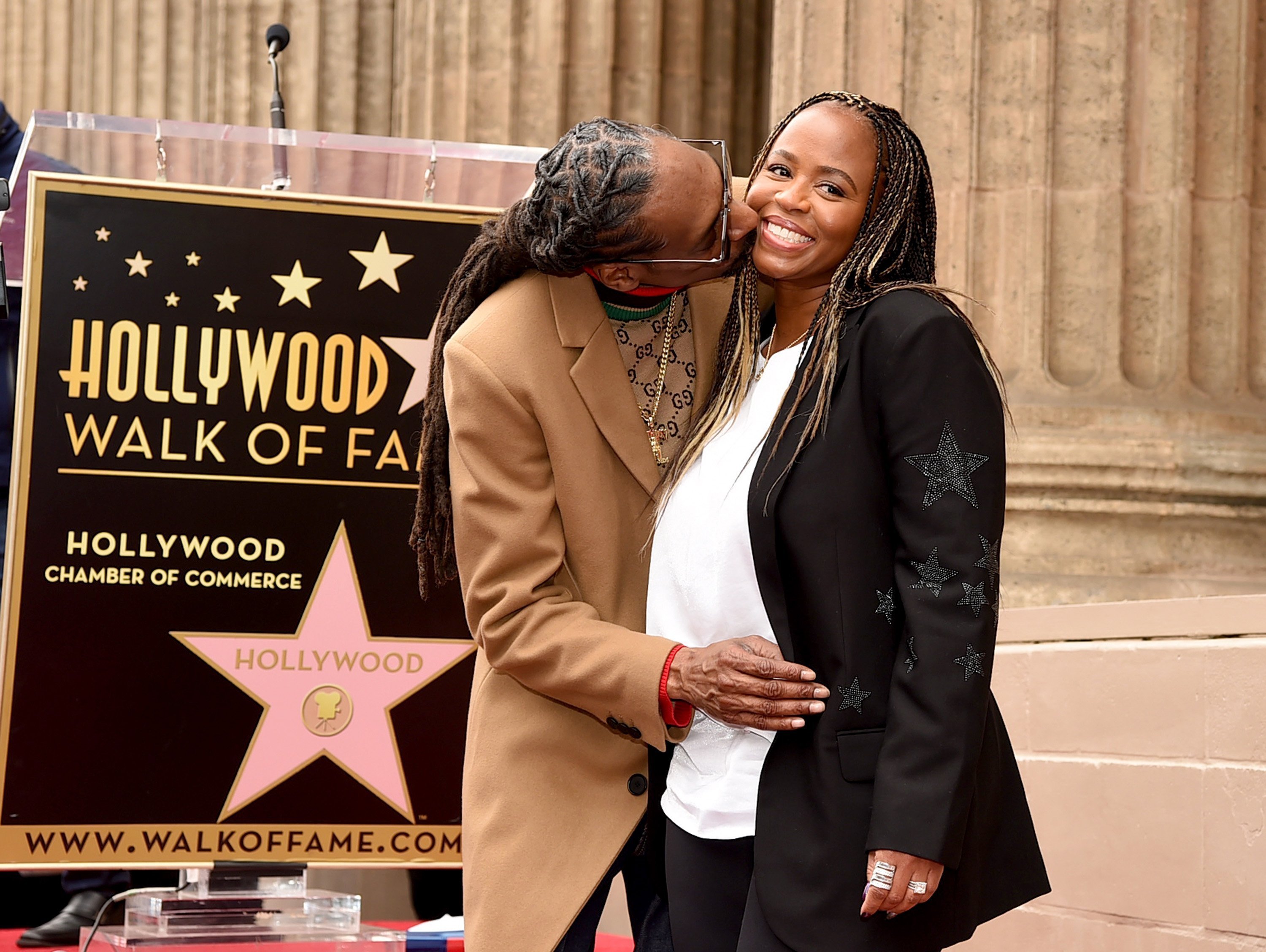 Snoop Dogg, with his wife Shante Broadus on The Hollywood Walk Of Fame on November 19, 2018. | Photo: Getty Images
In the photo, Snoop Dogg, the proud grandpa sat in a regal gray chair, wearing a headscarf around his long locs and a blue graphic tee and pants.
In front of Snoop Dogg, enveloped in a warm embrace from grandpa, was his 5-year-old grandson, Zion, sporting a full head of brown curls with an adorable look on his face.
Snoop's fans were over the moon with the adorable grandpa and grandson duo, flocking to the comment section to praise the rapper for being such a caring grandpa and gushing over how adorable the young Zion looked.
Snoop Dogg has a very large family tree just in the entertainment industry, including singer Brandy, rapper Ray J, and many more.
Snoop's grandson, Zion, is the son of his 25-year-old son, Corde Broadus, and his now ex-girlfriend, Jessica Kyzer.
Corde also shares his daughter, Eleven, with his new girlfriend, Soraya, with whom he also shared his young son, Kai Love, who was only alive for ten days before he passed away in 2019 in his father's arms. When the boy died, Corde, announced the tragic news on Instagram with the note:
"My son did all he needed to do in his ten days here on earth. He died in my arms, and that feeling of energy will never leave me."
Snoop did not directly comment on his grandson's passing but instead posted a cryptic message on his Instagram, advising his followers to "trust God" whenever they are facing something they do not understand.
Despite the tragic loss, Snoop has a large family, and they all supported one another through the trying period. In fact, Snoop Dogg has a very large family tree just in the entertainment industry alone.
Many might be aware that he is first cousins with R & B singer, Brandy, and her brother, rapper Ray J, but surprisingly, there are many more stars related to him.
The rapper is related to professional wrestler Sasha Banks, record producer Daz Dallinger, and late rapper Nate Dogg. Snoop himself has four children; a son with a former partner, two sons, Corde and Cordell, and a daughter, Cori, with his wife of over two decades, Shante Broadus.
In recent news, the legendary rapper is set to appear in the new HGTV series about Martha Stewart, "Martha Knows Best," which premieres on July 31. Snoop seems to be doing pretty okay, hanging out with his family, working hard, and sharing the occasional proud grandpa pictures.
Please fill in your e-mail so we can share with you our top stories!