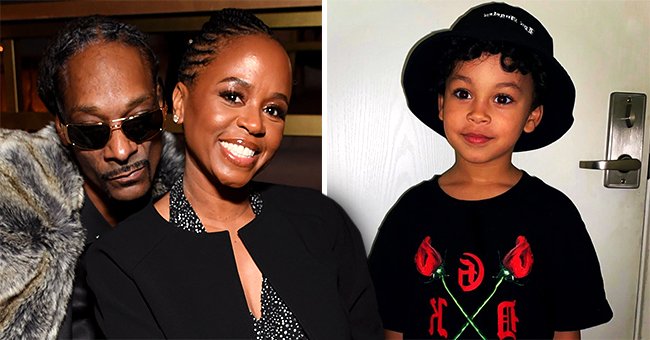 Instagram/bosslady_ent GettyImages
Snoop Dogg and Shante Broadus' Grandson Zion Looks Handsome Wearing Black Shirt in a New Photo
Snoop Dogg's wife, Shante Broadus, showed off an image of their growing handsome grandson, Zion, in a black shirt.
The grandma seemed excited to share her first grandson's photo from her first son, Corde Broadus. Zion donned a black colored shirt with a matching hat and looked adorable, wearing a subtle smile across his face.
Shante referred to him as "My Doodle," and attached a couple of heart emojis in the caption. She also wrote: "You Bring Me Joy @ZionCalvin...Mama Tae."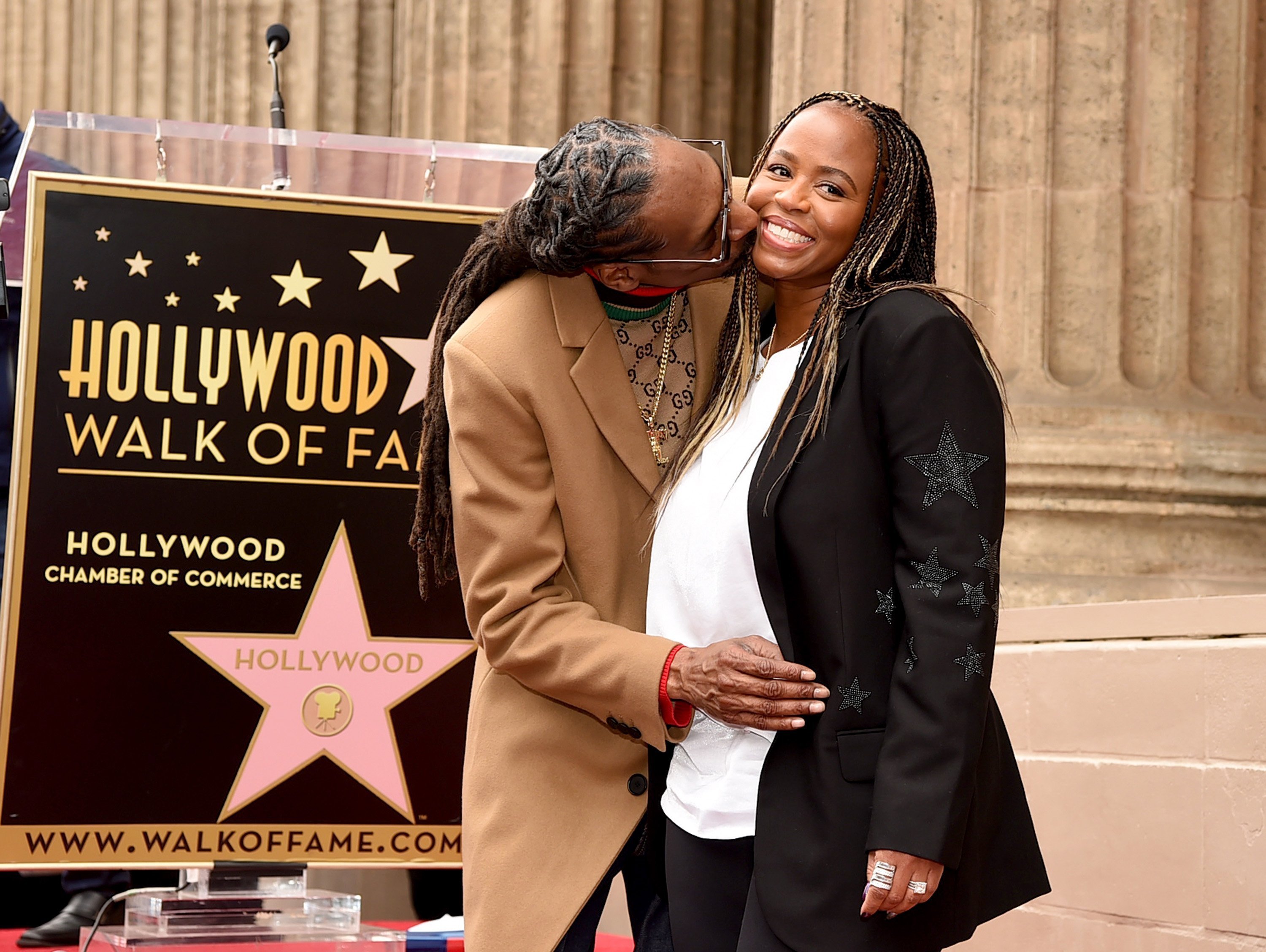 Snoop Dogg, with his wife Shante Broadus on The Hollywood Walk Of Fame on November 19, 2018. | Photo: Getty Images
Numerous comments followed the post, and fans quickly expressed their admiration for the cute young man. Zion is not Shante and Snoop's only grandchild.
The couple has two other grandkids, two from Corde and one from their second child, Cordell. Corde's son was born in 2015. He and his then-girlfriend, Jessica Kyzer were happy to share the news of their child.
Corde's third child, Kia Love, would have upped the number to four grandchildren altogether.
The newest addition made Snoop overwhelmed with joy, as that was his introduction to being a granddad. He shared a clip of father and the infant and later uploaded a collage image of everybody welcoming the newborn. He said:
"Zion. U have a lot of love WAitn on u grandson."
Eleven happens to be the couple's second grandchild, also from Corde. His third child, Kia Love, would have upped the number to four grandchildren altogether, but sadly, he died ten days after his birth.
The entire family was devastated and did not hide their displeasure. The cause of death was not revealed, and Kia's parents maintained that he would forever be remembered.
Snoop may have lived a life of gangsterism and drugs and has had a successful rap career over the years, but that never changed his parenting perspectives. He seems to be very intentional about the values he instills in his kids.
The 48-year-old doesn't only have a close bond with his kids and wife, Shante, but also with his mom, Beverly Tate. He visits her now and then and sometimes buys her groceries.
Snoop Dogg recently shared news of lullaby album titled "Rockabye Baby," which is set to be released later this year.
Please fill in your e-mail so we can share with you our top stories!