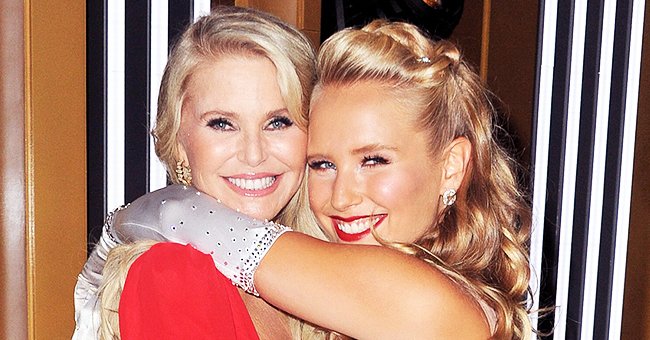 Getty Images
Christie Brinkley, 66, Opens up about Gaining Pounds during COVID-19 Lockdown
Former supermodel Christie Brinkley faces the same challenge many of us encounter in quarantine. Brinkley has put on some weight amid the pandemic, which she now wants to lose.
Christie Brinkley is not immune to gaining weight. Less so during the coronavirus pandemic when many of us are dealing with the same challenge.
The 66-year-old sat down with Extra TV to talk about quarantining with her family. She also discussed what she's doing to keep the pounds off and stay in shape.
FORMER SUPERMODEL ADMITS WEIGHT GAIN
The interviewer called Brinkley's family the most gorgeous "quaranteam" group she had seen thus far. A recent post from the model showing Brinkley and her family on the beach showcases why.
Brinkley is quarantined with her two daughters Alexa and Sailor, and son Jack. His girlfriend, Nina, is a model like the rest. Additionally, the girls' muscular boyfriends are with them.
They asked the former Sports Illustrated Swimsuit model if she had gained weight during the quarantine, to which she replied, "Yea, I think I did put on a couple pounds."
BRINKLEY REVEALS PRACTICES TO STAY FIT
She continued: "So I dragged total gym into my bedroom so it's right there and I can work on that. And I really do use it, and I love it. And so I'm doing that, and I'm also going out and — gardening is a lot of work."
Brinkley went on to say that she and her family were also visiting deserted beaches where she could run and swim. "I'm determined to get back to my fighting shape," she said.
The wine creator also talked about her daughter Sailor's body image battle and how she worked hard at finding a balance between dieting and her love of food.
SAILOR TALKS ABOUT BODY IMAGE STRUGGLES
Sailor took to Instagram back in May and opened up about her struggles to achieve a "perfect" figure. It led to an eating disorder and intense insecurities. She visited "Good Morning America" to talk about it.
"I had this awful feeling that, if I'm not skinny, I'm not worth being celebrated," said the former "Dancing With The Stars" contestant. Sailor has come a long way since the time of thinking like that.
Although she still has her moments, she was brave enough to post a non-photo shopped image in a recent post and declare that she's proud of her body. She encouraged her followers to celebrate theirs, too.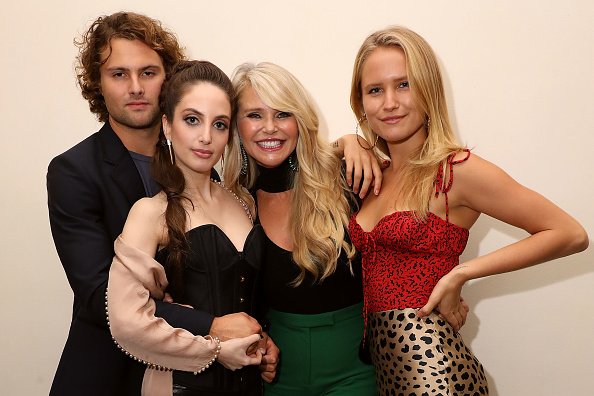 Jack, Alexa, Christie, and Sailor at Cafe Carlyle on September 25, 2018 in New York City. | Photo: Getty Images
BRINKLEY'S PERSONAL LIFE AND KIDS
Sailor, 22, is the youngest of Brinkley's kids. Her first daughter, Alexa Ray, is 34. She was the first child from her mom's marriage to Billy Joel. After their 1994 split, Brinkley welcomed Jack, 25, with Richard Taubman.
Brinkley and Taubman ended things in 1995. By 1996, the model had moved on to Peter Cook. They tied the knot before welcoming Sailor in 1995. The pair would divorce in 2008.
SAILOR TAKES MOM'S PLACE ON DWTS
Sailor ended up replacing her mom on "Dancing With the Stars" last season after Brinkley broke her arm during a rehearsal. Sailor said she did it to make her mom proud despite her fear.
She ended up perfectly fitting into her mom's dress without any alterations having to be made. This showed just how in shape the 66-year-old truly is.
BRINKLEY'S BEST PRACTICES FOR STAYING YOUNG
Fox News revealed Brinkley's secret to staying youthful in February. The model has pointed to exercise, clean eating through her vegetarian lifestyle, and embracing her age.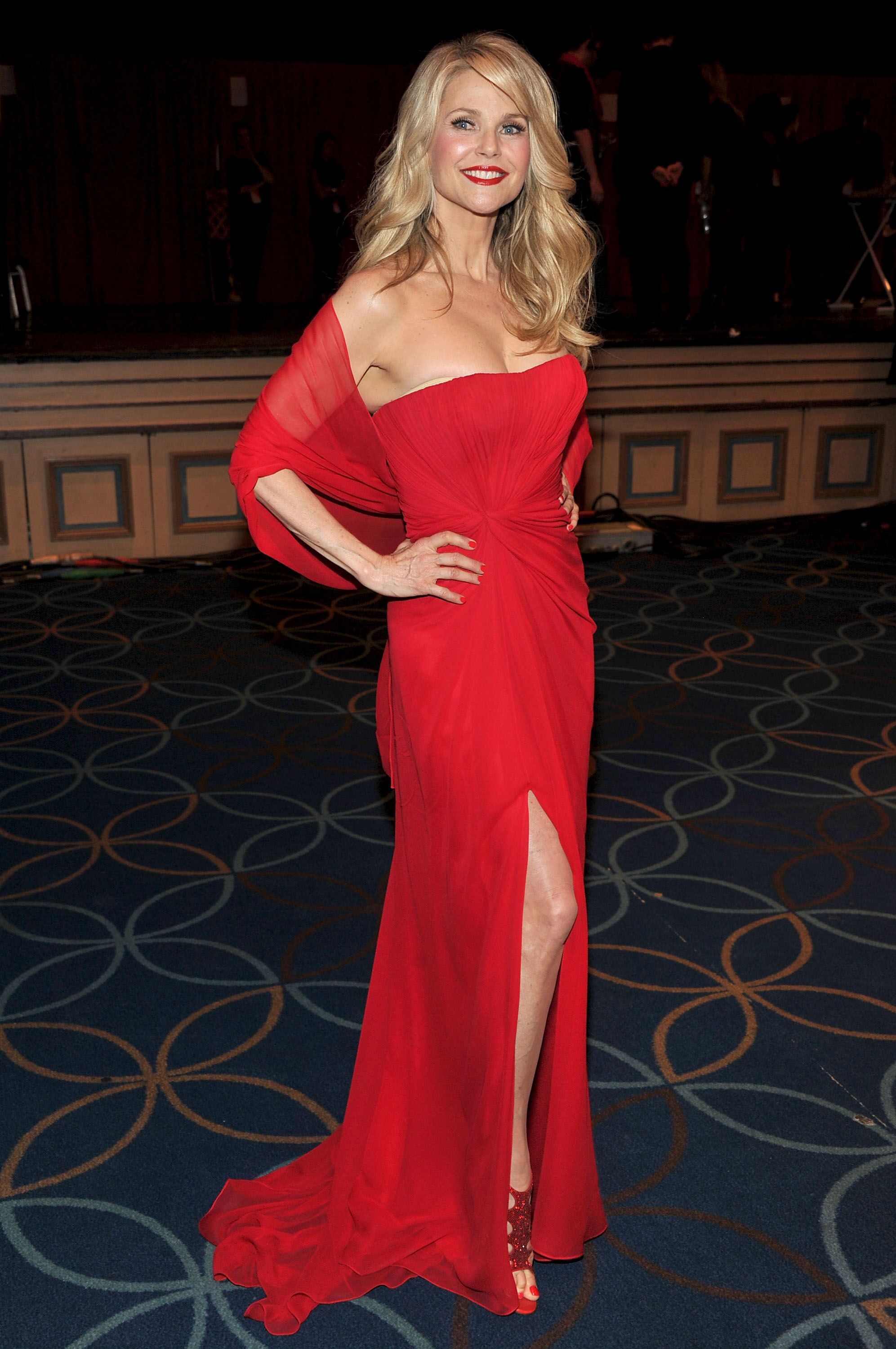 Christie Brinkley at The Heart Truth's Red Dress Collection Fashion Show on February 8, 2012, in New York City | Photo: Theo Wargo/Getty Images
The gorgeous blonde also enjoys trying new things, listening to music while staying active, and consistently loving on her body from head to toe with skincare, massages, and salt baths.
SHOWING OFF HER YOUTHFUL GLOW ON THE BEACH
In April, Brinkley showed off the results of her years of hard work when she posted a photo of herself smiling while running along the beach with two of her dogs.
Although the star wore a large baggy hoodie and black leggings, her youthful glow was unmistakable. Fans showered her with love in the comment section.
Please fill in your e-mail so we can share with you our top stories!