Tia Mowry Shares 'Seventeen Again' Movie Poster Where She Poses with Siblings Tamera and Tahj
The "Sister, Sister" star took her fans and social media followers on a trip down memory lane, going back 20 years in her life and career and bringing back great memories for everyone.
42-year-old actress Tia Mowry had a nostalgic moment on July 16, 2020, when she took to Instagram for a "throwback Thursday" post that featured her and her famous siblings, her twin sister Tamera, and her younger brother Tahj, 34.
The image published on her feed was a reproduction of the poster of the TV-movie "Seventeen Again" which was released in 2000 and starred the three siblings.
Apart from asking her fans if they remember this fantasy/comedy movie and recalling how much she enjoyed working with Tamera and Tahj in the project which was filmed in Canada, she shared a secret about her marriage.
DESTINY CALLING
Tia started by revealing that back when she was shooting the movie, she already knew her now-husband Cory Hardrict whom she married a decade later in 2008, and one evening, she received a sign that they were going to be husband and wife.
"I remember one evening my cell phone rang. I told myself whoever this is, calling me, I'm going to marry them and it was @coryhardrict! Crazy right!" Tia wrote in the post's caption.
She concluded by telling her fans that there is a power in the things we say, and she invited them to use this power for good writing, "speak life."
FANS REACT
Several of Tia's fans took to the comments section of the post to share their own memories and appreciation about "Seventeen Again."
"I love this movie so much and have watched [it] so many times! It's a good one," wrote a user. "Top 5 black childhood movies," added another user. "This is a classic. We re-watch it from time to time," a third user wrote.
NOT DISNEY
Tia, Tamera, and Tahj all rose to fame in 1994 when they were cast in the series "Sister, Sister" in which Tia and Tamera played characters with their same names and the fictional last name Campbell.           
Tahj had a smaller part in the series, playing different characters as a guest between 1994 and 1997.  Then he landed a lead role in his own show, "Smart Guy" which lasted until 1999.
While "Seventeen Again," "Sister, Sister," and "Smart Guy" were all introduced to younger audiences after been retransmitted on Disney Channel, these productions were not Disney originals, something that not many people are aware of.
As Tommy Tsao from Teen Vogue pointed out, "Seventeen Again" was actually produced and first aired on Showtime.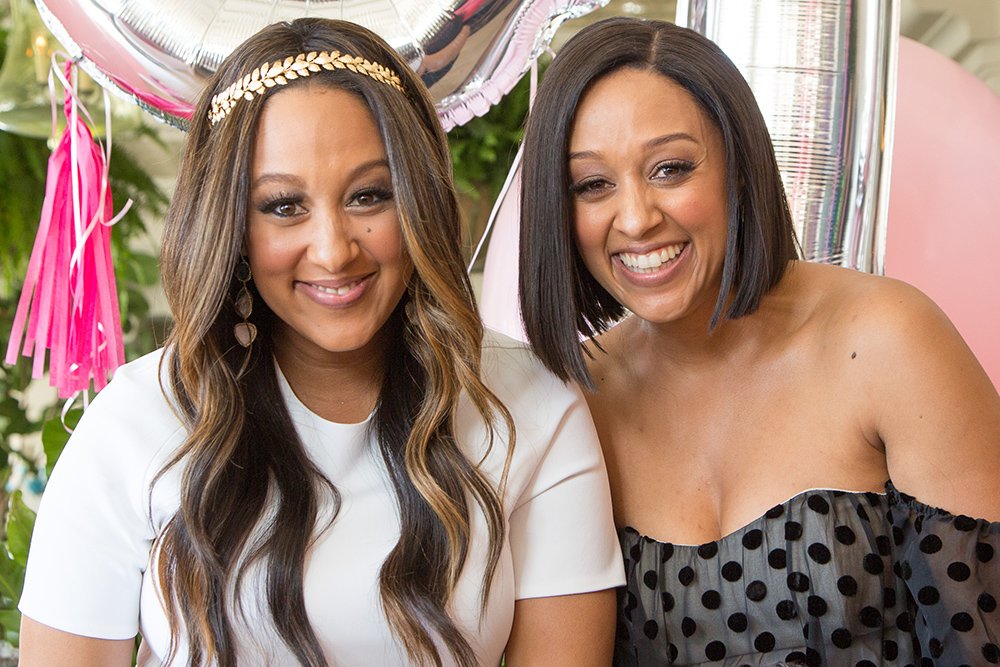 "Sister, Sister," on the other hand, had a two-season run on ABC before moving to the WB (later the CW). As for "Smart Guy," it was originally aired on the WB.
It was only in 2005 when Tia and Tamera actually became Disney stars when the twin sisters starred in the comedy TV-movie "Twitches." Tahj got there earlier than his sisters via the 2001 TV-movie "The Poof Point" by the Disney Channel.