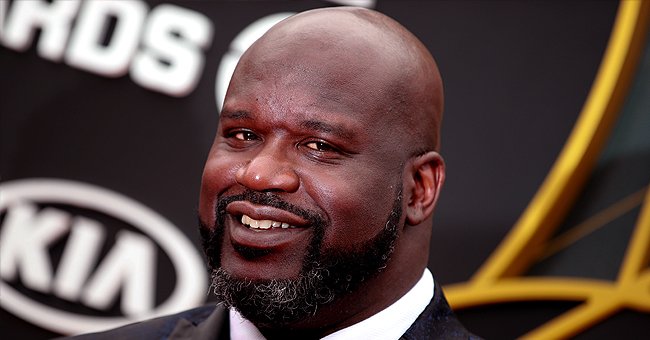 Getty Images
Shaquille O'Neal's Daughter Amirah Looks like a Boss in Her Basketball Outfit While Practicing (Photos)

The NBA star's daughter is just like her father since she can not be away from the basketball court for too long. The young lady is an inspiration for any girl who would like to have a career in sports.
Former player and NBA legend Shaquille O'Neal's 18-year-old daughter, Amirah Sanaa O'Neal feels the happiest when she is in the game. The young lady's latest images show her smiling while enjoying the time she spends on the basketball court.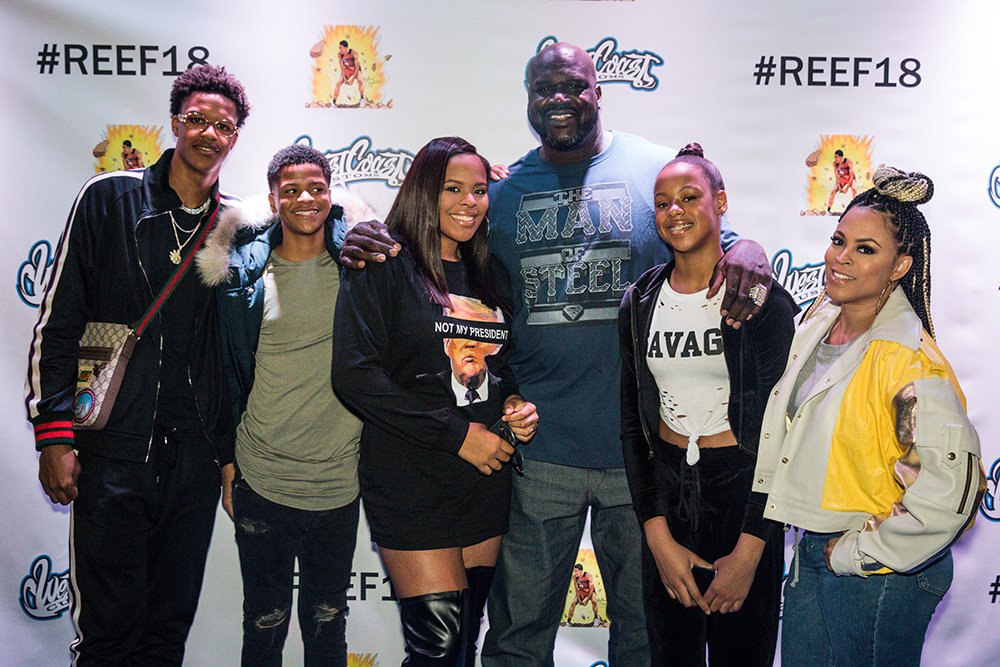 Shareef O'Neal, Shaqir O'Neal, Amirah O'Neal, Shaquille O'Neal, Me'hara O'Neal, and Shaunie O'Neal at Shareef's birthday at West Coast Customs on January 13, 2018 in Burbank, California. I Image: Getty Images.
In the carousel of pictures she recently posted, the soon-to-be college student appears wearing red shorts, a black long-sleeved shirt, and her hair up in a braided ponytail. "Move like a BOSS," she captioned the photos to explain the confidence she feels while playing.
ON COURT
Amirah has been following in her father's footsteps since she was a little girl. About three months ago, she decided to pursue a basketball career at LSU, the same alma mater that her father went to.
Amirah's news of becoming a Tiger by being part of the women's basketball team has been a pleasant surprise to Shaquille who started off as an LSU star and won SEC Player of the Year twice before entering the NBA and turning into a big star.
When Amirah officially announced that she had decided to go to the same school her father went to, she posted a photo of herself and wrote a touching message on her Instagram:
"One of the most difficult decisions for a person my age to make, is the jump from high school to college. Although I don't fully know what's ahead of me, I am ready for the challenge."
Amirah, who before going to college had an amazing sweet 16 party will be joining her older brother, Shareef, who signed to continue his career at LSU after leaving UCLA due to an unexpected heart-surgery that stopped him from completing his first season.
FIVE SIBLINGS
Besides being one of the greatest players in the history of the NBA, and having played for the Orlando Magic, Los Angeles Lakers, Miami Heat, Phoenix Suns, Cleveland Cavaliers, and the Boston Celtics, Shaquille is also the proud father of five children.
Shaquille had a long relationship with Shaunie Nelson, whom he was married to from 2002 to 2010. They both share four children: 20-year-old son Shareef Rashaun; Amirah Sanaa; 17-year-old son Shaqir Rashaun; and their youngest daughter, Me'arah Sanaa, born in 2006.
The former basketball player also has another child, his eldest daughter, Taahira, who he shares with former high school sweetheart, Arnetta Yardbourgh. Ex-wife, Shaunie's son from a previous relationship, Myles, is considered by Shaq as his son as well.
Please fill in your e-mail so we can share with you our top stories!