How Wisconsin Man Became the 1st Graduate in a Family with 21 Children – His Inspiring Story
Paul Lamar Hunter, who is the 19th out of 21 children and the first to graduate is one fine example of how a college degree can change somebody's life. Here is his story.
Born in 1970 in Racine, Wisconsin, Paul Lamar Hunter is the 19th out of 21 children in his big brood. What makes him stand out is the fact that he is the first one in his family to graduate college. 
Hunter's life as a child was anything but easy. He was born into a poor family that could not afford to buy food at times. According to him, most of his family's clothes and food came from his community. 
But none of those hardships could dim Hunter's spirits. It is easy to take things for granted when you have it all, but he did not have that luxury. What he had was the sheer will to change his life. 
Hunter believed that the only key that could open up a world of possibilities for him was education and he did not let anything get in the way. This is his story.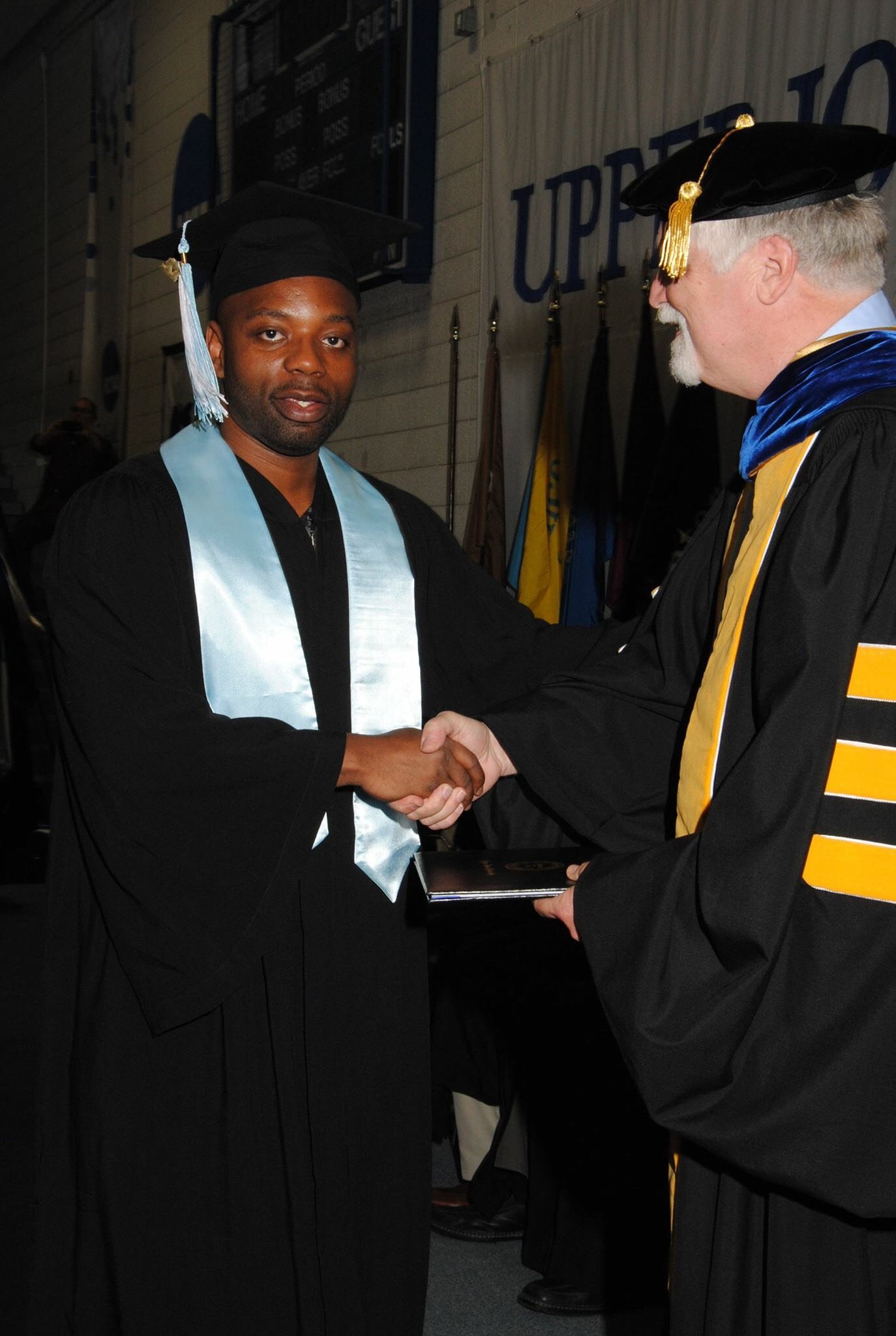 PAUL WAS NEVER A GOOD STUDENT
Your strong will and resilience is truly inspiring. Being the first graduate among your siblings, what kept you motivated to continue your studies even though you weren't a good student? 
My family history kept me motivated to graduate from college. Furthermore, I wanted to lay the foundation in the Hunter family that education is essential and can open doors for you.
By the way, I was never a good student, but I had confidence in my abilities to complete that task. The small mustard seed of potential propelled me to make the Dean's list while I was a student at Upper Iowa University.
So, I used the tutoring center while I was at college and that extra one-on-one assistance helped me to become determined and focused. On the other hand, it helped me to have a positive image of myself, and I graduated in 2012 with a Bachelor of Science in Business Administration.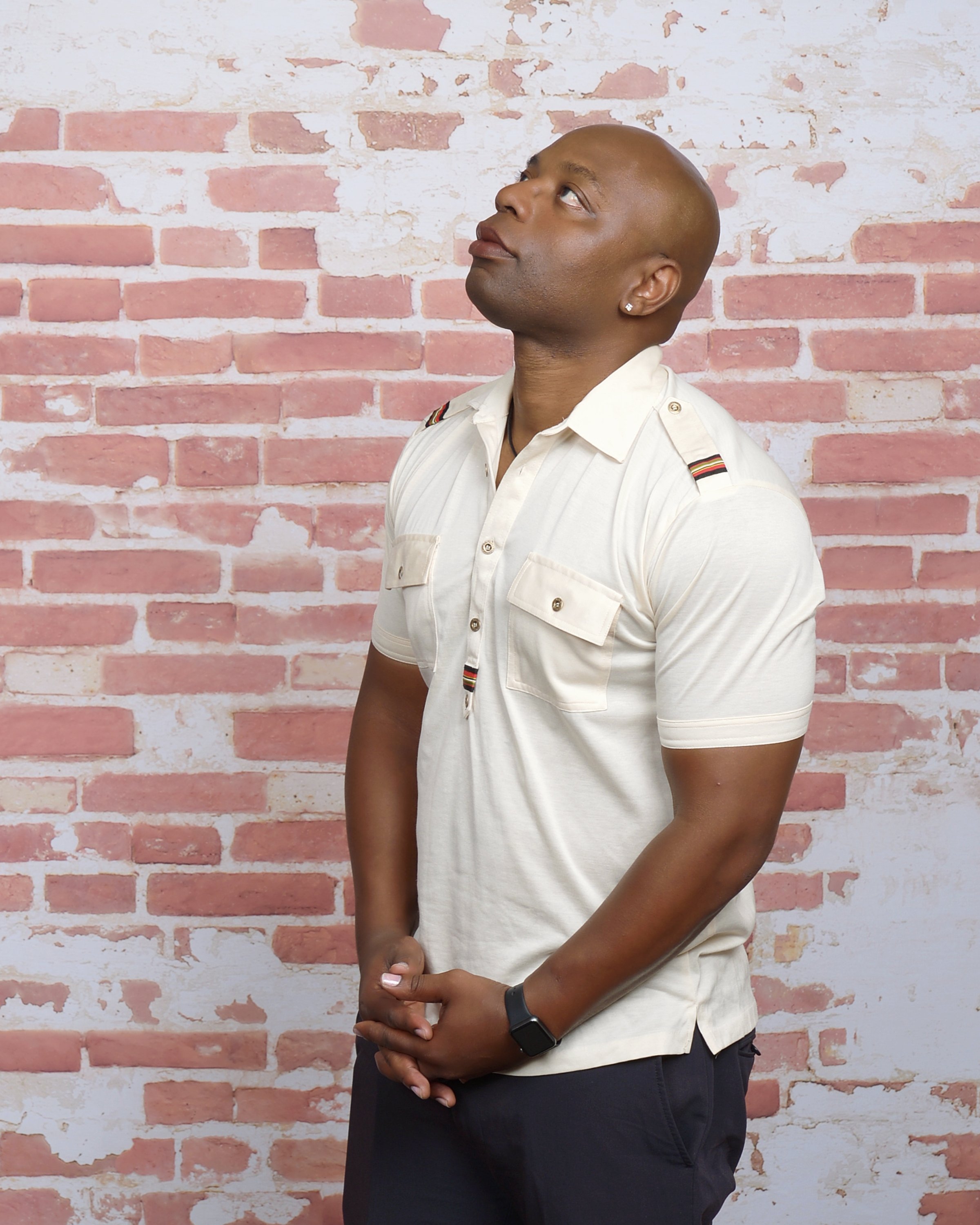 Your family must have been very proud of you when you graduated. Did your accomplishment inspire your siblings as well?
 Every time I accomplish something in life, my siblings are delighted, and they are inspired to pursue their dreams. If I am making an appearance on a national talk show, or have my story profiled in publications, I must include them because they are part of the Hunter family's life story.
I was told that I was a Black "N" monkey while I was working on the job.
They have witnessed my struggles and have seen me as a person who evolved into a winner in life.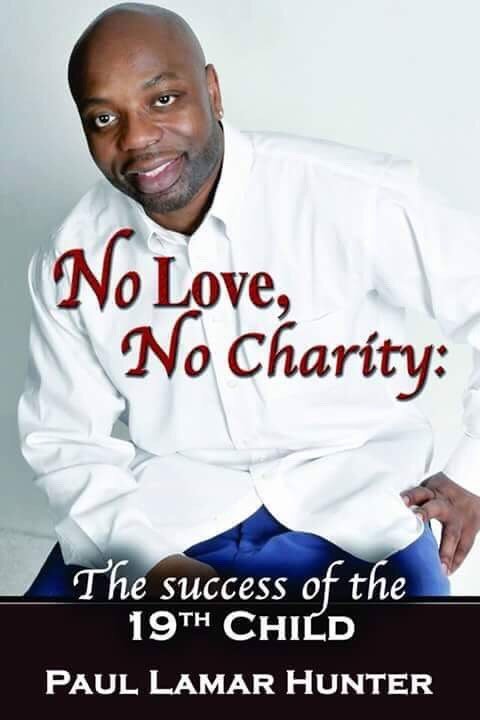 WHAT IT TOOK TO STAND OUT
What was it like to grow up in such a large family? It must have been pretty hard for you to stand out. 
We are like any other family who might have grown up in the inner-city. We were very close to each other. I remember the struggles when there were shortages of food in the home and clothing in the family. Most of our food and clothing came from the people in the community.
For example, people who knew that we were struggling with the essentials would knock on our front door to drop off food, clothing, towels, knife sets, toys, pots, and pans. The people who live in the city of Racine, Wisconsin, have always looked out for the Hunter family. 
Growing up with scarce means often comes with a plethora of sacrifices, but you overcame the odds and followed your dreams despite everything. Whose support had been the most important to you through it all, and why? 
It was the support of my siblings and friends who, at many times, encouraged me to never give up on my dreams of pursuing a degree. I took their advice and continued the path of success.
In retrospect, those conversations allowed me to have faith in God and trust His timing of crossing the finish line by being the 1st child out of 21 children to graduate college in the Hunter family.   
If you had to recall the most unpleasant incident of your childhood and the happiest memory...
The deaths of my brother Thomas in 1976 and my father in 1977. These deaths broke the hearts and spirits of the Hunter family children.
With the help of people in the community, we were able to move forward and become positive men and women who now want a better life for themselves.  
STRUGGLES WITH RACIAL DISCRIMINATION
Tell us about your college experience. You once shared that you felt like an outcast because you come from the inner city. How did that make you feel? 
My college experience was totally different because I was in an institution that was unfamiliar to me. Coming from the inner-city, I had to change my mindset to compete with my counterparts in the classroom.
I was able to ask many questions and received the answer from my professors and my classmates. Most of my classmates were adults, and we were there to complete the coursework. We challenged each other to be great men and women in the classroom. 
Have you ever experienced racial discrimination? 
While I was attending Upper Iowa University, I never experienced racial discrimination, but I had experienced it in the workforce and in society.
For example, I was told that I was a Black "N" monkey while I was working on the job. It was reported to the Human Resources department, but nothing happened to this person. Yes, racism exists, but I will not let it stop me from succeeding in life.   
How did education change your life? 
Now that I have been educated, I have been able to write my book, "No Love, No Charity: The Success of the 19th Child." My book has been adapted into a screenplay and I am believing that this is the year I will receive a movie deal.
And, I am able to travel throughout the United States to share my life story with the youth at the Boys and Girls Club, and if you would like me to visit your organization, please click on my GoFundMe link. 
HOW A DEGREE CHANGED PAUL'S LIFE
Why do you think a degree is essential? Have you noticed a difference in people's attitudes towards you ever since you graduated?
It is important for me to have my degree because I worked hard to attain it. I want people who may be living in the inner-city to know that your circumstances do not determine your future.
Now that I have my degree, people look at me in a different way because they see the new vision and positive attitude I have when they encounter me. On the other hand, my story gives people hope and it inspires them to never give up!
Who is your role model? Why do you find their story inspiring? 
As the 19th child out of 21 children, my parents, pastors, and educators were my role models while I was making a transition in life. Many of them assisted me in developing faith, character, vision, discipline, courage, and leadership which carry me to this day.
Whenever I had a conversation with them, their story was inspiring to me, and it was reminiscent of my life story. Their inspiring story and past conversations made me graduate from college.
What projects are you currently involved in? What are your future plans?
One of the main projects I am working on is pitching my mother's life story as well as mine. I think both life stories will be made into a movie, and I will continue to make appearances on national talk shows and make appearances at the Boys and Girls Club throughout America.