Kelly Preston Dies at 57 — John Travolta's Wife's Best Quotes about Being a Mom
John Travolta's wife, Kelly Preston, who passed away without warning on July 12, 2020, from cancer, was more than just a spouse and actress – she was a parent who loved her three children.
Preston died at the age of 57 after a private battle with breast cancer for two years. She and Travolta, 66, are parents to a son Jett, who passed away in 2009 aged 16, a daughter Ella Bleu, 20, and another son Benjamin Hunter Kaleo, 9½.
The actress loved being a mother to her children and in November 2010 when she welcomed Benjamin she said she was "completely blown away." She also called the little boy's birth a "miracle."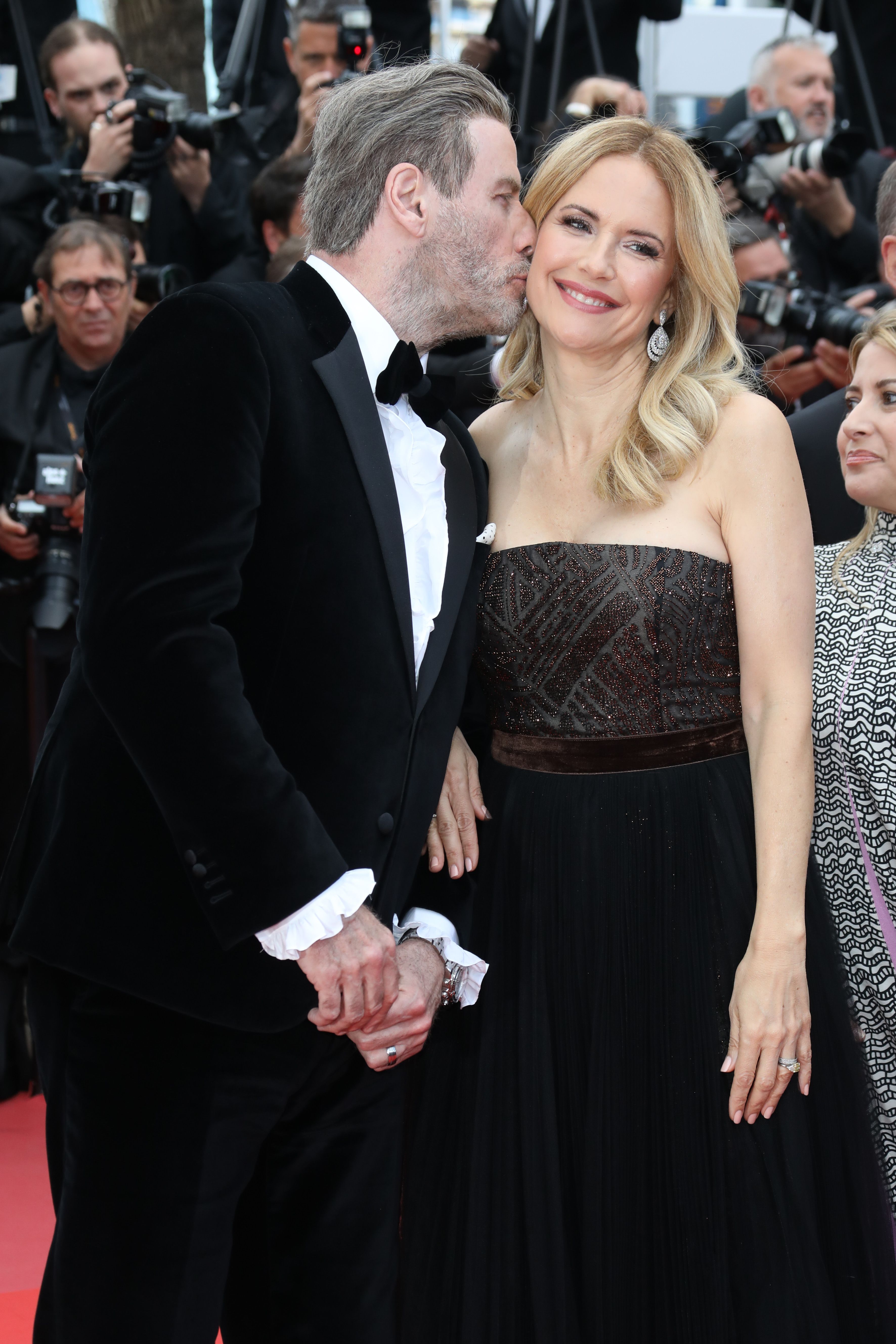 CONCEIVING BENJAMIN
She revealed during the interview with "People" magazine that she and her husband had to try for three years before conceiving Benjamin. Getting pregnant with the little boy was difficult for the couple due to their age.
Don't ever forget to love your children like it's the last time – Kelly Preston.
"So when we got the news [that I was pregnant], we were completely blown away," Preston confessed. She also revealed how "All my pregnancies were easy, but this perhaps was the easiest."
WANTING TO BE A MOM AT A YOUNG AGE
Jett was born in April 1992, Ella in April 2000. The actress gave birth to her lastborn child at the age of 48 via a c-section.
In September 2011, she featured on the cover of "Health" magazine with baby Benjamin and admitted to the publication: "I've always wanted to be a mother, ever since I was 11." She also shared:
"I absolutely adore my kids."
LOVING HER CHILDREN
"Johnny and I love them up constantly." Preston continued: "Ella's like, 'Mom, ugh! Thank God you had Ben because now he can take some of the kisses.' "The star also confessed that she'd learned one major lesson in life, "Don't sweat the small things."
She also added: "Love your kids like it could be the last moment." In January 2009, she and Travolta lost their son, Jett, when he suffered a fatal seizure and hit his head in a bathtub.
HER KIDS ARE HER WORLD
At the time, the family was on vacation in the Bahamas. Shortly after the teenager's death, a family friend revealed how she was handling it saying:
"What people don't know is that [Kelly's] children are her entire world."
DOING HER BEST FOR JETT
The friend also added: "She really went out of her way to make things okay for [Jett]." In May 2019, Preston showed how supportive she was of her children when she posted about Ella's promotion of her film, "The Poison Rose."
IN AWE OF ELLA
Preston noted how she was "Still in absolute awe" of her daughter. She also called Ella "an absolute natural."
ELLA HAS KELLY'S QUALITIES
As much as she praised her daughter's many good qualities, her husband saw Ella in Preston. A source revealed: "He [Travolta] sees Kelly in Ella — the strength and unconditional love … she has all of Kelly's good qualities."
ELLA HONORS LATE MOTHER
Ella paid tribute to her mother via Instagram after her death writing: "I have never met anyone as courageous, strong, beautiful and loving as you." The young woman noted how lucky people were who had known her mother or been in her presence.
KELLY WAS THE ROCK OF HER FAMILY
She shared how her mother had a "glow and a light" that never stopped shining and made those around her "feel instantly happy." A source also noted how the late actress had been the "rock, the heart and soul who kept the family united."