Lil Scrappy's Wife Bambi Shows Her Glowing Baby Bump While Lying on a Pool Float in a New Photo
Lil Scrappy's heavily pregnant wife Adiz "Bambi" Benson soaked up some vitamin D while lying on a pool float in the swimming pool as she read a magazine.
The maternal glow looks amazing on Bambi! The reality star and her husband Lil Scrappy are all set to welcome their second child soon.
In an Instagram post, Bambi shared a photo of herself with her big baby bump. The soon to be mom soaked up some sun while laying on a pool float. 
THAT MATERNITY GLOW
The "Love & Hip Hop Atlanta" stars welcomed their first baby together in September 2018. Now, they're all set to welcome their second one and are pretty excited about it. 
Back in April, the lovebirds took to Instagram to announce the gender of their baby. In a live video, the couple revealed the sex of their baby number 2 although there was no party due to safety reasons. 
Bambi and Scrappy headed out to there backyard to shoot the video, all while wearing Kobe Bryant Lakers gear. The couple threw mini powder-filled basketballs to reveal that they are having a baby girl. 
Back 2016, there was a rumor floating around that Bambi had cheated on Scrappy with rapper Future.
EXCITED TO BE PARENTS AGAIN
Scrappy expressed his excitement about the newest addition to his family through an Instagram post. Joking that he cannot wait to be her bodyguard, he wrote:
"Another queen in my life young Cinco, can't wait to be ya [sic] bodyguard like I do ya [sic] sister and broski, but yeah it's on jack."
The couple is over the moon right now and they look happy together, but things were not always the same for them. In fact, Bambi's friends once revealed to "Hollywood Life" that the reality star was even ready to call off her engagement. They said:
"She's willing to call off the engagement and everything if he's going to continually disrespect her and not act like an adult."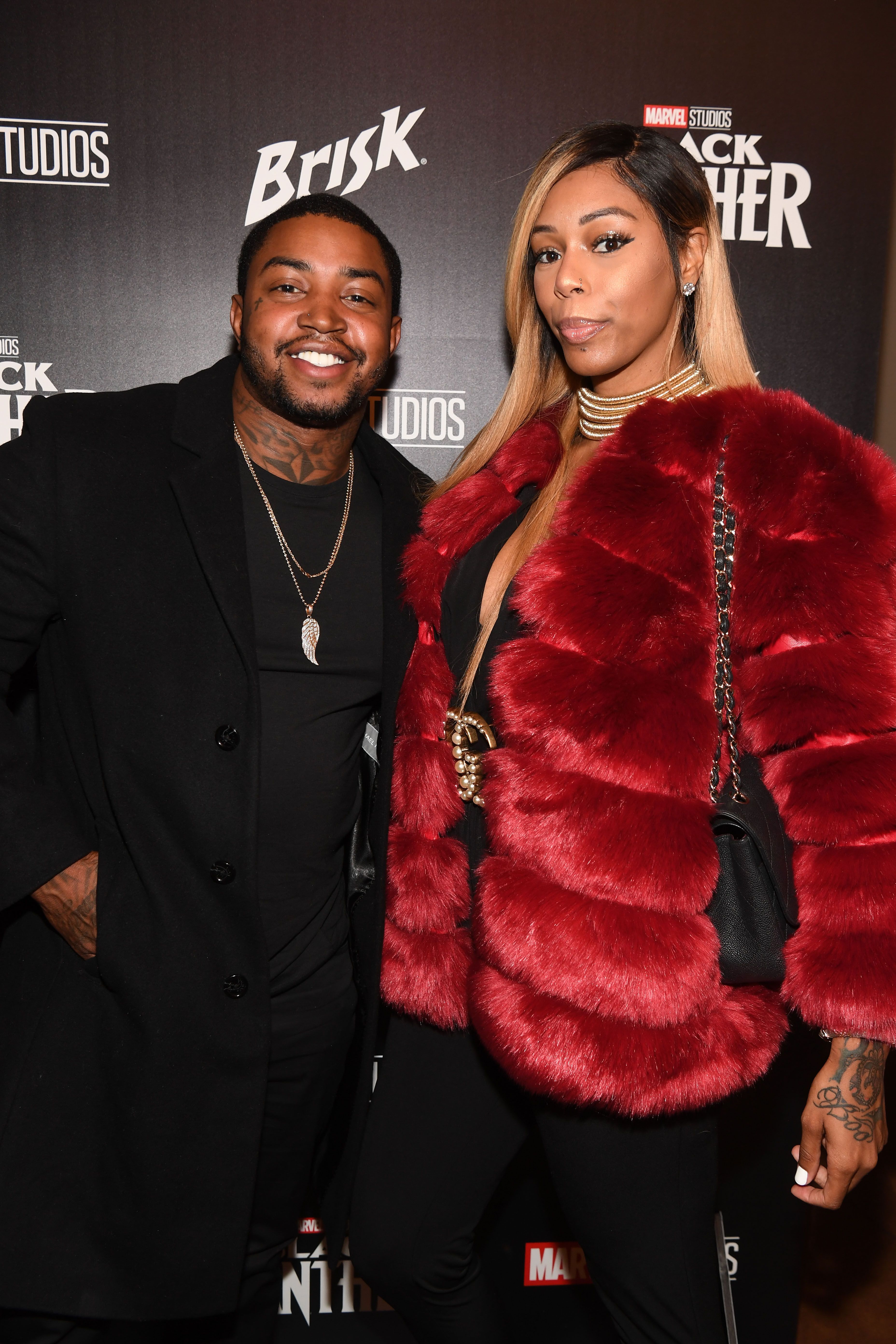 Back 2016, there was a rumor floating around that Bambi had cheated on Scrappy with rapper Future. She slammed the claims and said that they were baseless.
Besides their biological son Breland Richardson, Scrappy has a teenaged daughter named Emani from his previous relationship.