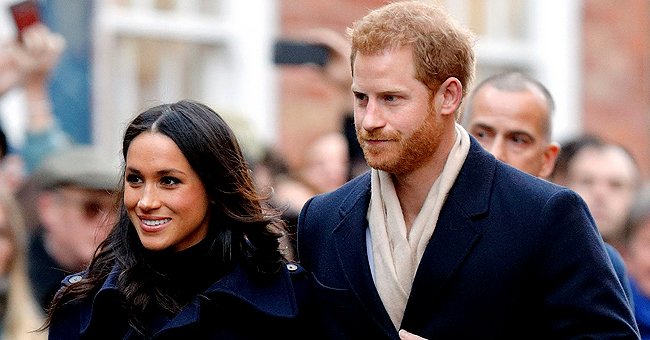 Getty Images
Hollywood Life: Prince Harry & Meghan Markle Might Be Planning for Baby No 2 after Moving to LA

As reported by HollywoodLife, Prince Harry and Meghan Markle might be planning for another little one after moving to Los Angeles. The royal couple welcomed their first child — son Archie — on May 6, 2019.
The Duke and Duchess of Sussex have been relishing their time together in Los Angeles. They just celebrated Archie's first birthday in May.
Numerous friends and fans made suppositions that the couple are currently preparing for their baby no. 2. An insider told HollywoodLife recently that although Meghan and Harry have not made such a pregnancy announcement to their friends that does not surely mean they are not because they are so secretive.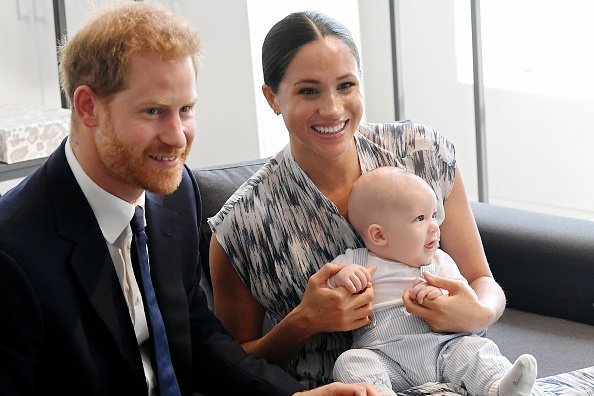 Prince Harry, Meghan, and Archie at the Desmond & Leah Tutu Legacy Foundation on September 25, 2019 in Cape Town, South Africa. | Photo: Getty Images
The source added that the former actress might be expecting and just chose not to let others know. The insider went on to say that the couple want to have another child and that the planning is perfect right now because they can stay quiet about it since they are living in a secluded area of Los Angeles.
The source also said that there is a possibility Meghan and Harry would keep details of their second kid under wraps "until after the baby is born."
Many people know that the couple want to expand their family one day, as reported by the Cheat Sheet. Harry once talked about it with Jane Goodall for the September 2019 issue of British Vogue.
During the conversation, the prince revealed the number of children he and his wife want to have. He said that "Two, maximum!"
In January, Harry and Meghan resigned as senior royals to become financially independent from Queen Elizabeth II.
"But I've always thought: this place is borrowed," Harry added. "And, surely, being as intelligent as we all are, or as evolved as we all are supposed to be, we should be able to leave something better behind for the next generation."
Meanwhile, an anonymous friend of Meghan also said that the former "Suits" actress recently indicated that it might be time for Archie to become a big brother, as reported by Marie Claire.
The friend said that Meghan, who was married to actor and producer Trevor Engelson from 2011 until their divorce in 2013, quipped Archie needs a "pint-size little buddy" other than the pooches.
In January, Harry and Meghan resigned as senior royals to become financially independent from Queen Elizabeth II. On January 13, Her Majesty confirmed that the pair would never be using their HRH royal titles again.
Please fill in your e-mail so we can share with you our top stories!