Elise Neal Opens up about Jada Pinkett Smith and Will Smith's Behaviors during 'All Of Us' Production
After it was revealed that Jada Pinkett Smith had an affair with August Alsina, actress Elise Neal is now weighing on the whole situation. 
It seems like Jada Pinkett Smith's "entanglement" is still a hot topic after Elise Neal chimed in her take on the whole situation. 
Neal, who appeared in "All of Us,' which was created and produced by Smith and his wife, shared her experience of working with the couple on the show. 
During an interview with Viral Hip Hop News, Neal opened up about working on the set of the show, revealing that the couple often let their unhappiness affect the work environment. 
She added that she was unhappy on the set as "people" treated her in a way that made her think they were not happy. Neal said:
"Bottom line, they have decided what their marriage is going to be. What I am going to judge is if I come to work for people and they bring that unhappiness on others, like myselt. I felt that and recieved that on set."
Neal also appeared on "The Hughley Show" as well as the film "Rosewood" and said that she was sad to find the atmosphere so negative as she had been excited to work with Pinkett Smith and her husband. 
She added that while she loved and admired Smith, she did not miss being on the set as it had made her unhappy. 
She revealed that she had met Alsina four and a half years ago.
Pinkett Smith confirmed the affair during an episode of her Facebook series "Red Table Talk," when her husband joined her. 
She revealed that she had met Alsina four and a half years ago and had embarked on a relationship with him while she had split from her husband. She said:
"It all started with him just needing some help. Me wanting to help his health, his mental state. From there, you know, as time went on I got into a different kind of entanglement with August."
They both denied claims that Alsina had gotten permission from Smith to embark on the relationship, with the actress admitting that she could see how he perceived their separation as approval.
The couple is standing by each other amidst the relationship drama, even quoting Smith's movie "Bad Boys" motto, "We ride together. We die together."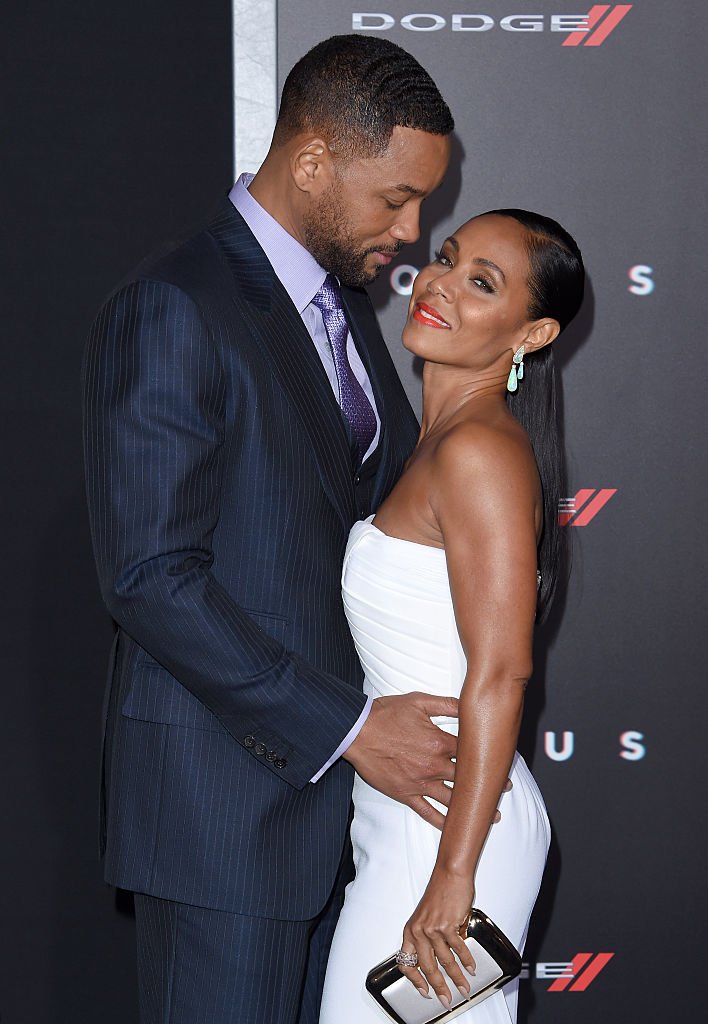 Smith and his wife met in 1994 while on the set of "The Fresh Prince of Bel-Air" when she auditioned to play his girlfriend. The actor eventually married Sheree Zampino, who he had his firstborn, Trey, with. 
After their divorce in 1995, he married Pinkett Smith in 1997, with her admitting that she had initially felt pressured to get married after she found out she was pregnant.