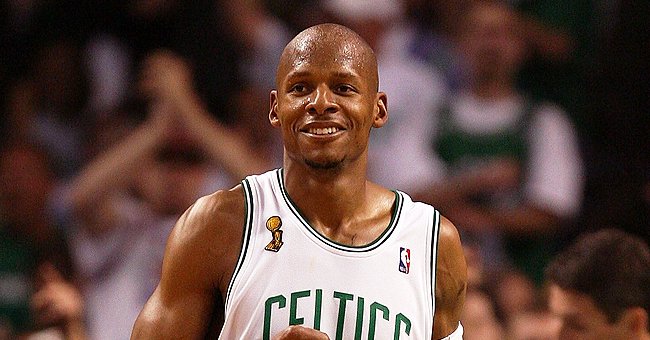 Getty Images
NBA Star Ray Allen's Family Members Pay Touching Tributes to Him on His 45th Birthday
Ray Allen will probably go down as one of NBA's most exceptional talents. The man who became known as "Jesus Shuttlesworth" was a prime shooter who thrilled fans over a 20-year career.
Though Ray Allen retired about six years ago, his legacy is still very much alive. Celebrating him on his big day, his family members took to social media to appreciate his input in their lives.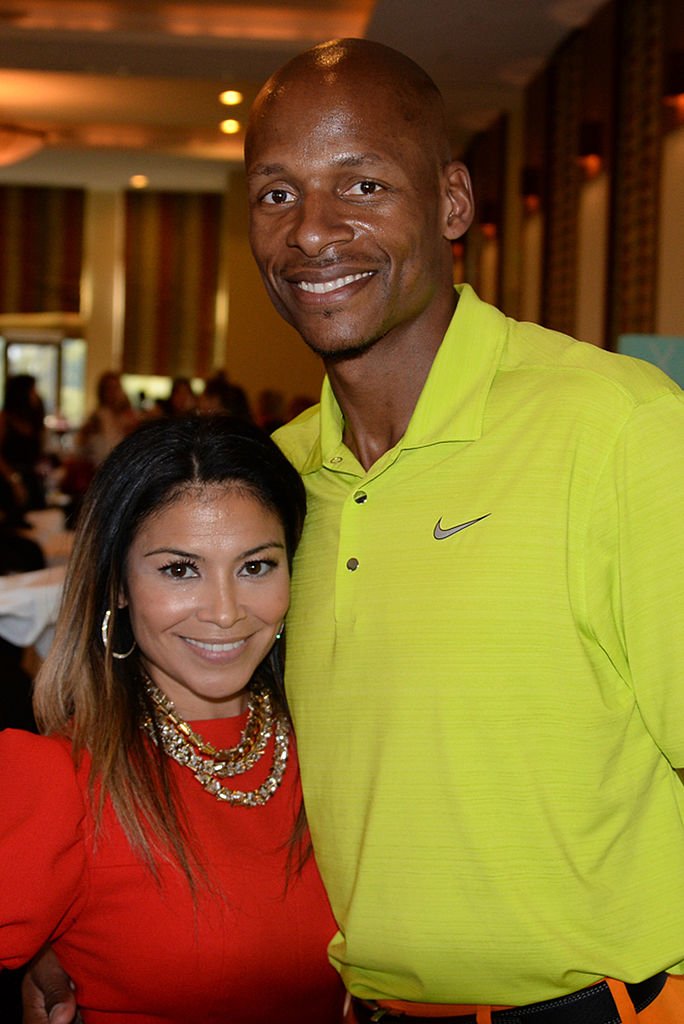 Ray Allen of the Miami Heat and his wife Shannon during his Charity Golf Tournament on January 27, 2014. | Photo: Getty Images
Tierra Allen, the basketball legend's daughter, shared a post on Instagram that captured various versions of him. The collage showed Allen when happy, serious, and even giving her some advice.
She went on to express her admiration for her father and his way of living. Tierra also thanked Allen for always making her soul happy. Next on the list of family members was Allen's son, Walter "Ray Allen" III. Captioning his Instagram tribute, he said:
"Happy birthday to the wisest man I know, my coach, my inspiration, and everything. Without him I would be nothing, I love you dad. ❤"
Walter's picture was a throwback. It showed a much younger version of himself at what seemed like a basketball game, with Allen holding him close.
The younger Allen appears to want to follow his father's footsteps in the NBA. His Instagram profile has several pictures of him in training.
Perhaps no tribute was as touching as that of Allen's wife, Shanon Walker Williams.
In fact, Allen has been teaching his sons some valuable basketball lessons lately. Earlier this year, a video surfaced online featuring the retired star teaching his sons — including Walker — how to make free throws.
Allen explained that they had to make 70 percent of their free throws. If they didn't, they'd have to take a lap around the court. The basketball player explained that the teaching was necessary. Besides building fitness, it would teach them to be prepared when their games are on the line.
In an Instagram post, Williams detailed an experience with her husband where he claimed that all his dreams had come true. She went on to commend him for his sacrifices and dedication to the sport.
Williams also pointed out Allen's dedication to her and the family. She rounded up her tribute by wishing her husband a long, healthy life filled with love.
Please fill in your e-mail so we can share with you our top stories!