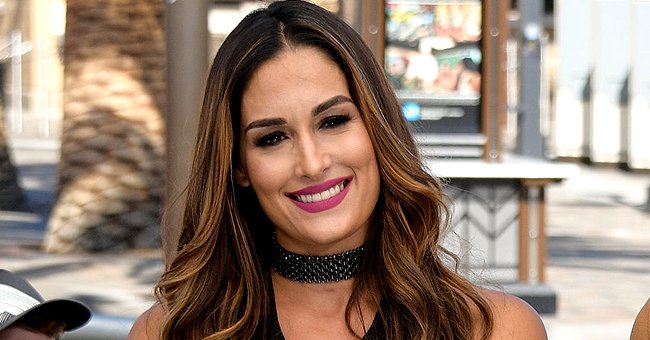 Getty Images
Nikki Bella Opens up about Being Pregnant Amid the COVID-19 Pandemic
WWE star Nikki Bella shared her pregnancy experience amid the novel coronavirus pandemic as she and fiancé Artem Chigvintsev get ready to welcome their son this summer.
As part of featuring on the cover of the summer issue of Mini Magazine, Nikki Bella opened up about her pregnancy journey and how COVID-19 affected it so far.
PREGNANT AMID THE PANDEMIC
The 36-year-old professional wrestler found out about her pregnancy shortly after she and the dancing buff Artem Chigvintsev became engaged, and now the couple is excited at welcoming their bundle of joy next month. But the pregnancy road thus far had its ups and downs, especially due to the novel coronavirus.
Going through the first trimester, Bella likened it to being drunk, as she constantly felt like she's suffering from a hangover. Even though she described the second trimester as "amazing," being in self-isolation did make it harder for her, as she said:
"It definitely made being in lockdown harder, because I just wanted to be out and about, and I couldn't."
MISSING OUT ON PREGNANCY 'FUN'
Different challenges presented during her fourth and final stretch to the delivery room, as Bella noted that exhaustion sometimes has her struggling to get out of bed.
But it's missing out on all the "fun pregnancy stuff" that's been the most difficult for her during the lockdown, as she added:
"Having best friends and family members touch your belly, a baby shower, maternity shoot. Crazy to think I won't experience any of that."
THEIR BABY'S GENDER
At least the 36-year-old had fun finding out the gender of her and Artem's baby during a one-of-a-kind gender reveal last month.
On the season finale of "Total Bellas," the couple learned that they would bring a boy into the world after Nikki pulled on an onesie-shaped piñata that erupted in a mass of blue confetti.
SHE WANTS TO CAPTURE THE BIRTH
When it comes to the actual birth of their son, Bella wants her dancing pro partner with her in the delivery room - an experience she would like to film. During another interview last month, Bella said that she hopes to bring in the producer of her reality how so Artem and her sister Brie won't have to "worry about filming."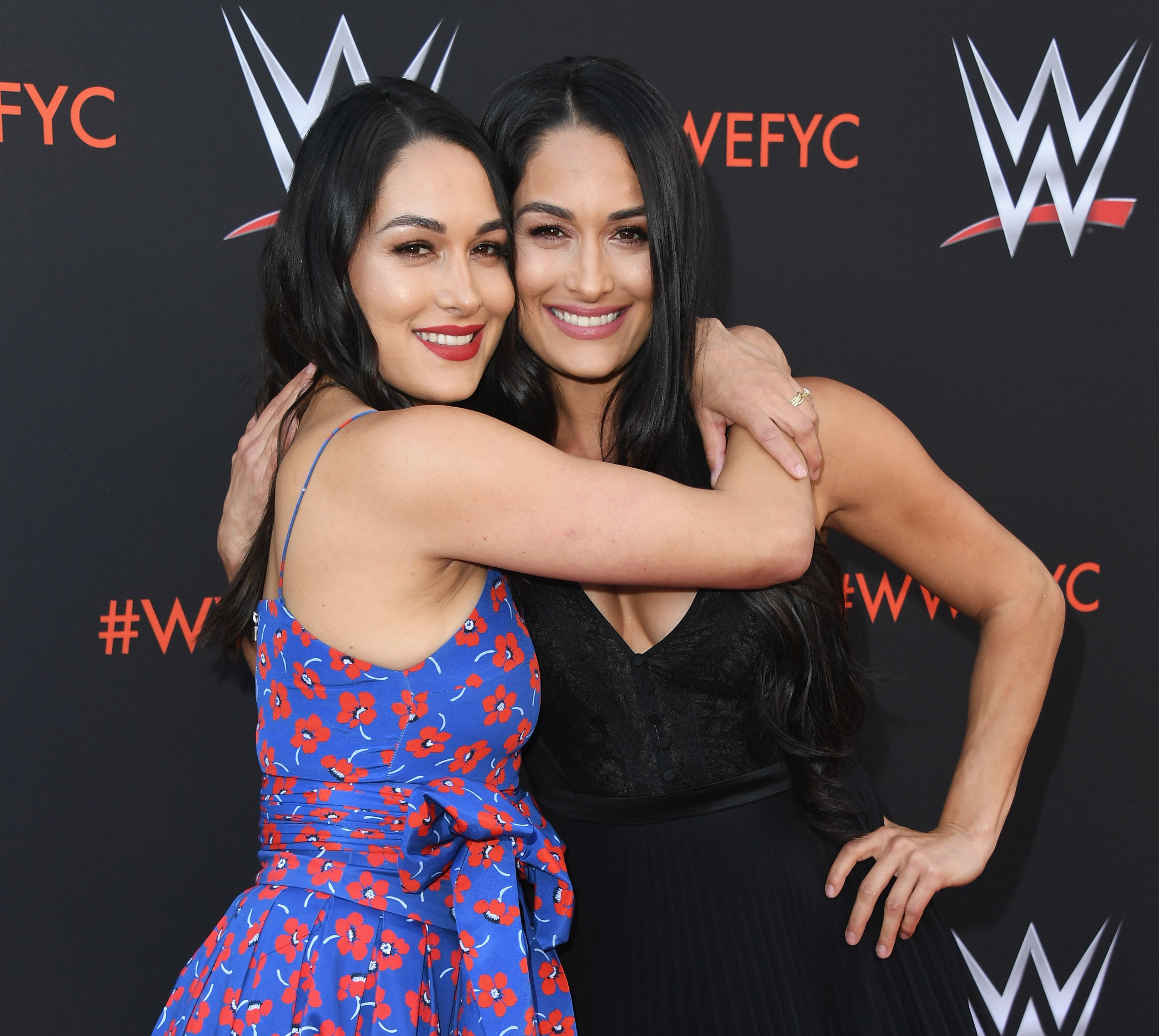 Brie Bella and Nikki Bella attend WWE's First-Ever Emmy "For Your Consideration" Event on June 6, 2018, in North Hollywood, California. | Source: Getty Images.
TWINNING TWINS
Twins Brie and Nikki Bella are also pregnant at the same time, and the pair recently shared when they would be due while chatting on "The Bellas Podcast."
It's Brie's second pregnancy, and she can feel that delivery will happen "soon," while Nikki shared the sure sign of going into labor soon by stating that her cervix had softened.
Please fill in your e-mail so we can share with you our top stories!