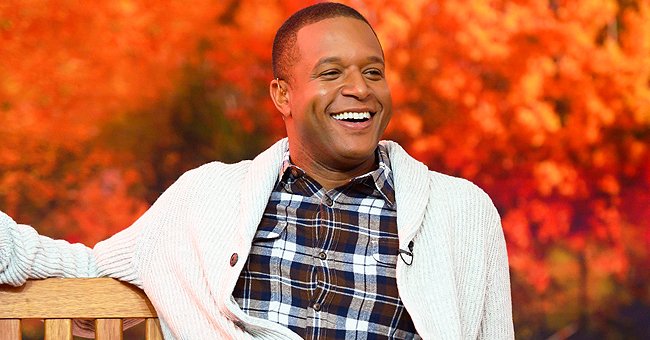 Getty Images
Craig Melvin's Wife Lindsay Shares Throwback Pic of Their Family Playing near a Water Fountain
Craig Melvin's wife has shared a series of adorable throwback photos showing their family playing in a water fountain. Check them out now.
Craig Melvin's wife Lindsay Czarniak has shared a series of throwback photos of her family, reminiscing about pre-COVID-19 times.
The pictures shared on her Instagram show the family frolicking in a fountain as she asked her followers to tell her about their road trips with their children.
In the photo Lindsay, remembered past family holidays, revealing that this particular one, led to a wardrobe emergency.
She revealed that after her daughter had enjoyed herself playing in the water fountain, they were forced to buy her a new dress, which quickly became a favorite outfit. She said:
"Family trips look different for all of us right now but i hope you are finding ways to soak up the sun with your crew. I've added some of my favourite roadtrip items to my story."
Czarniak, who is a sports journalist, met her husband in 2008 while he was working at NBC4 as a News Anchor. She had just finished covering the Beijing Olympics when she was introduced to her future husband during a commercial break.
The couple initially kept their romance a secret, however, they eventually let people know and were married three years later.
His first words to her were,"Oh, you're so precious."
The couple has two children together, their firstborn Delano and their second child, Sybil, who was born in November 2016.
Speaking at the time of his daughter's birth, Melvin revealed that he had been hoping for a girl, revealing that his first words to her were, "Oh, you're so precious." He said:
"You get in the delivery room and things started happening, and you just, you get beside yourself and you forget what you're supposed to do."
When they welcomed their second child, Melvin revealed that before the birth, their son had taken to calling it "Sibby," a gender-neutral monicker for sibling.
In 2017, the sports anchor revealed that she had taken her children to the Special Olympic World Winter Games in Austria, sharing that she was excited to share the experience with them.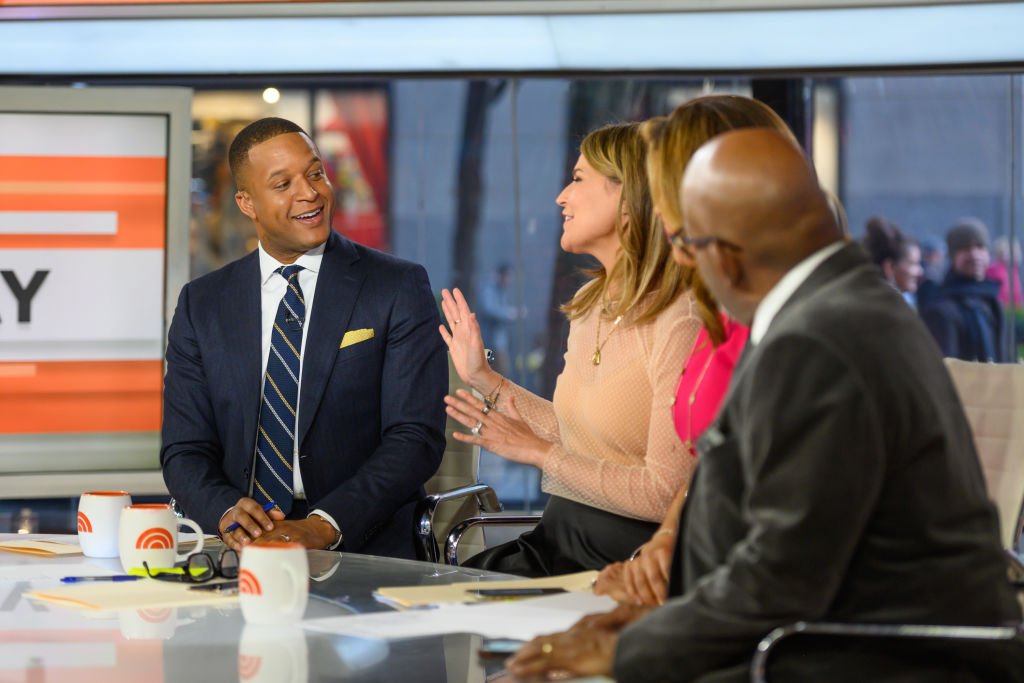 Craig Melvin, Savannah Guthrie, Hoda Kotb and Al Roker on the TODAY show| Photo: Getty Images
Czarniak's choice to enter broadcast news was influenced by her father who worked for the sports department of a newspaper in Washington DC, and is now the managing editor of "USA Today."
She revealed that she had been impacted by her parents, sharing that they supported her and made her feel like she could do whatever she wanted to.
Please fill in your e-mail so we can share with you our top stories!