Snoop Dogg's Youngest Granddaughter Cordoba Is Growing up Quickly as She Walks and Plays with Cards
Snoop Dogg's youngest granddaughter is growing fast as the adorable toddler was pictured wearing a yellow bib and matching bow and walked around playing with learning cards.
Snoop Dogg and his wife Shante Broadus welcomed their first grandchild in 2015. The long beach rapper shared his excitement that his son Corde Broadus has a son named Zion Kalvin. 
Although he was occupied at a work event when Zion was born, he shared a heartfelt message dedicated to his grandson, in which he revealed that there was going to be a lot of love awaiting Zion's arrival.
In the years that followed, the Broadus family had two additional grandchildren to their beautiful family. In 2018, Corde welcomed his second child. He named his daughter, Elleven Love.
A year later, his youngest Cordell had his first child with his model girlfriend, Phia Barragan. The couple welcomed a girl, Cordoba Journey.
At a year old, Cordoba is growing fast. Recently, Phia posted a video on her Instagram story of her daughter walking through a passageway.
The toddler looked adorable, wearing a white onesie with a yellow bib that matched her hairpin. As Cordoba waddled her way across the room, she sported gold sandals and a gold ankle bracelet.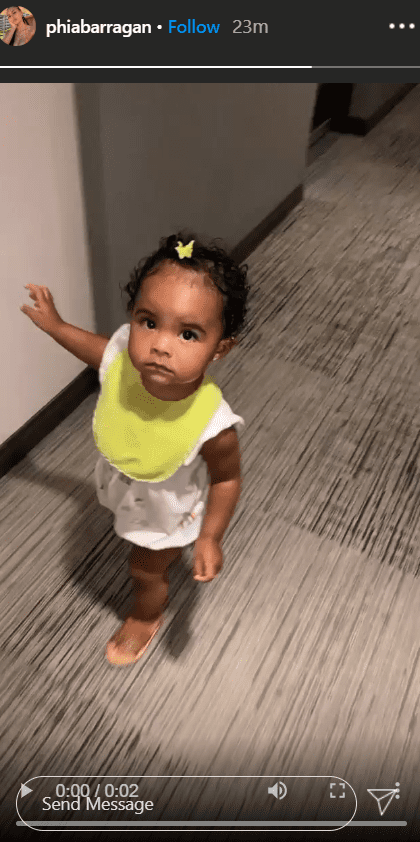 Phia revealed that the gold ankle bracelet worn by Corboda matched her own, which she purchased from Californian jewelry maker, "MAEKAVERA."
The proud mom shared another snap of her daughter getting comfortable in her playroom as she sat on the floor and opened up a book of learning cards.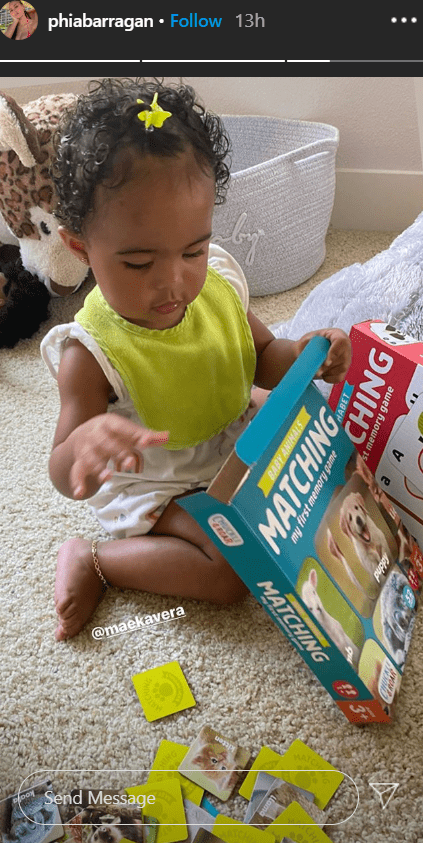 Cordoba is always pictured look stylish in the trendy outfits that are picked out by her model mother. The mother-daughter duo shares a close bond. In a heartfelt tribute only months after welcoming her daughter, Phia
wrote:
"Just thinking about how much more meaning of life she has given to me. my human."
In 2019, the Broadus family suffered a tragic loss when Corde and his partner, Soraya Love, lost their baby only days after his birth.
Corde shared the news on Instagram and revealed that they had planned to name their son Kai Love. He did not disclose his baby's cause of death. However, Corde shared that he held his Kai during his last moments in the Neonatal Intensive Care Unit at a hospital.