Justin Timberlake and Jessica Biel Once Broke up before Marriage — Glimpse into Their Love Story
Justin Timberlake and Jessica Biel have been married for about eight years, but they have been together for over a decade! They have had their ups and downs, though.
The couple met for the first time through mutual friends at a party held in early-2007. As Timberlake himself explained in his book "Hindsight," Biel, who has been an actress since the early 90s, was the only person who got one of his sarcastic and dry comments, and that's when he noticed that he liked her.
It was reported that the couple welcomed their second child.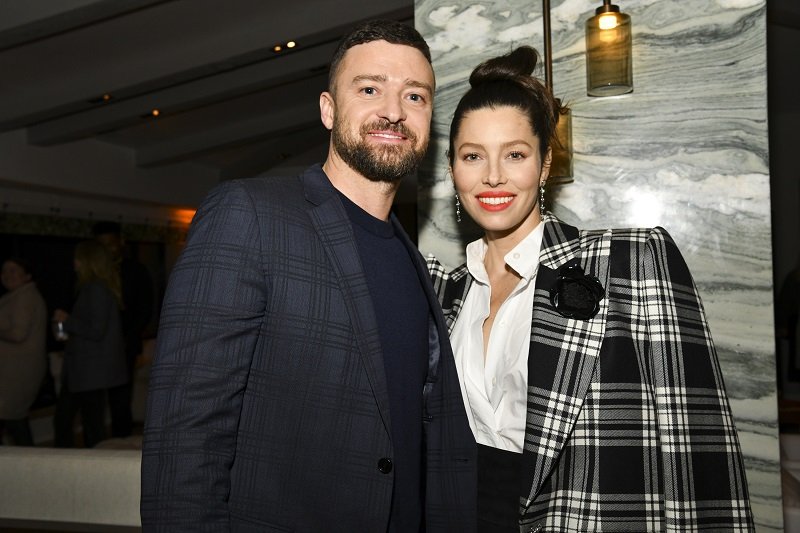 JUSTIN TIMBERLAKE AND JESSICA BIEL'S LOVE STORY
After having a fun night together, they went their separate ways without even exchanging phone numbers. A while later, a mutual friend offered Timberlake to take Biel to one of his shows.
When Timberlake finished his performance, he invited Biel and her friends on a ride in his tour bus, and he finally asked for her number.
Since he was on tour, they couldn't date for about two weeks, so they just kept texting each other. Eventually, they started dating, and their love story began.
In May 2007, their relationship was made public after the Daily Mail shared photos of them kissing in the U.K. A few months later, in September, Justin Timberlake told Oprah Winfrey that he was indeed dating someone.
Even though he admitted that his then-girlfriend "smells lovely" and that he gets "pretty romantic" around her, he didn't reveal Biel's name.
From that point on, they were spotted together in different places, including Europe for Timberlake's tour, at a presidential campaign rally, and on "Saturday Night Live," where Biel portrayed a live-action version of Jessica Rabbit trying to seduce Timberlake.
In January 2010, Jessica Biel, best known for the TV series "7th Heaven," told Vogue that her relationship with Timberlake was "the most precious thing" in her life.
THEY BRIEFLY PARTED WAYS BEFORE TYING THE KNOT
A little over a year later, in March 2011, their fairy-tale romance seemed to end as their reps announced that Biel and Timberlake decided to part ways. They pointed out, though, that the two remained friends,  and that they loved and respected each other.
Only three months later, Biel and Timberlake were spotted together again, and everyone assumed they were back together. And they were right!
In December 2011, the pair got engaged while on vacation in the mountains of Wyoming. On October 19, 2012, Jessica Biel and Justin Timberlake tied the knot in a beautiful ceremony in Italy.
One of the loveliest aspects of the wedding was that he serenaded her. The guest list of the reported $6.5 million ceremony held at the Borgo Egnazia resort in the southern city of Fasano included actor and comedian Andy Samberg, and "7th Heaven" actress Beverly Mitchell.
JUSTIN TIMBERLAKE AND JESSICA BIEL'S FIRST CHILD
Less than three years after walking down the aisle, in January 2015, the couple announced that they were expecting their first child. Their handsome son, Silas Randall Timberlake, was born via emergency C-section on April 8, 2015.
The couple kept their relationship under the radar, as always, for years, until November 2019 when photos of Timberlake apparently getting too comfortable with actress Alisha Wainwright spread all over the Internet.
It was later reported that Wainwright and Timberlake's relationship was "innocent," that they were photographed together "in a social setting," and that the rest of the cast and crew of the film they were working on were with them.
In December 2019, Justin Timberlake, who was in a relationship with Britney Spears almost two decades ago, directly addressed the incident for the first time via Instagram. He wrote:
"A few weeks ago I displayed a strong lapse in judgment – but let me be clear – nothing happened between me and my costar."
JUSTIN TIMBERLAKE'S APOLOGY
The singer also pointed out that he drank too much that night and that he regretted his behavior. He also apologized to Biel and his family for putting them through an "embarrassing situation."
Finally, Timberlake said that he was focused on being the best husband and dad and that he wanted to keep working on the movie.
In July 2020, it was reported that the couple welcomed their second child. Since they have not confirmed the news and never even shared anything about Biel's alleged pregnancy, it is impossible to corroborate it.
However, the Daily Mail claimed that the baby was born in Montana, where the couple has been quarantining with their son Silas. We cannot wait to get confirmation from Justin Timberlake and Jessica Biel!