How DJ Khaled and His Family Celebrated His New Single 'Popstar' Reaching Number 1 on Apple Music
Popular DJ and music producer DJ Khaled, 44, showed off a family celebration, which was a way to mark his new single titled "Popstar" that is topping the charts as number 1 on iTunes.
DJ Khaled is famous for his numerous hit songs produced in collaboration with top-notch artists like Justin Bieber, Kanye West, Drake, and Rihanna. He is also known always to say the "Another One" mantra when he appears on TV screens, especially in videos.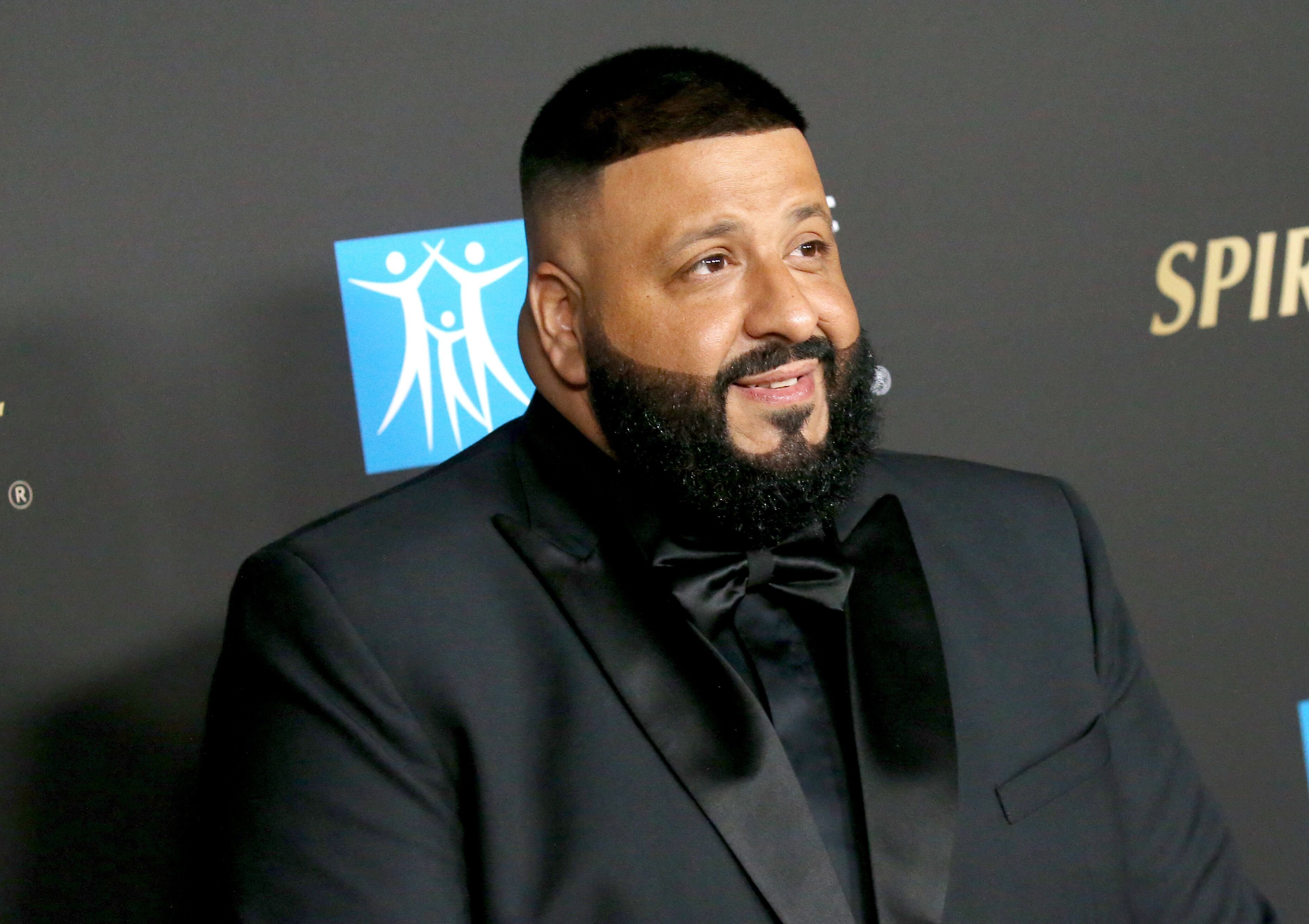 The music producer is skilled in handling his family affairs and has shown that his family is priority on different occasions, taking to social media to flaunt them frequently.  
In a recent post that featured his wife, himself, and their two sons, everyone got ready to blow out a candle on top of a chocolate cake as they marked his recent achievement, which is having his song "Popstar" on the number 1 spot.
The "Popstar" star then spoke for a few seconds; he shared his appreciation to fans and those who made the production possible. He wrote: "I Love my family! THANK U! #POPSTAR #1!!!!!!! on @applemusic!!!!!! @djkhaled @champagnepapi #WETHEBEST..."
A behind the scene photo was later shared, and it featured the DJ, Stan Lee and Tom Holland.
Many fans joined in the celebration, and one fan went as far as praising the pop star for his dedication and continuity in creating incredible tunes.
On the new track, he featured singer and rapper Drake. The duo have a long time friendship. "Popstar" is not the only music with Drake on it, the rapper also featured him in "Greece," both tunes are doing great in the market, as they are number 8, and 11 on UK singles chart at the moment.
The father of two also made the headlines recently over the sale of his luxury home in Florida. He sold the waterfront home for $4.8 million. The initial price in 2018 was $7.999. He has also acquired a $21.75 million on a 12,750 square foot minimalist mansion.
Over the years, DJ Khaled has put out eleven studio albums, and last year, he won a Grammy for his song "Higher." Like many celebrities, his achievements have not made him immune to criticism.
In 2017 when he featured in a commercial, a behind the scene photo was shared, and it featured the DJ, Stan Lee and Tom Holland. 
Fans did not like the fact that the 44-year-old had his phone in his hands while standing next to the legendary pop influencer, Lee.