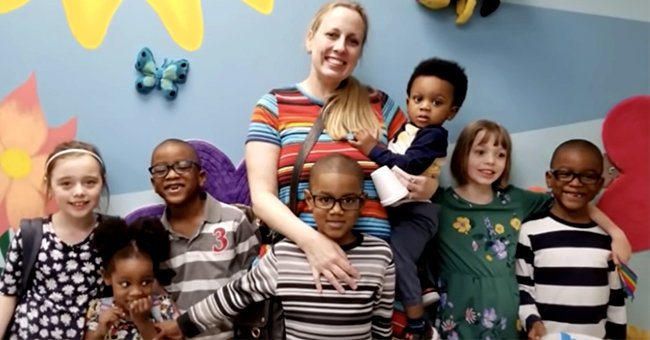 youtube.com/CBS News
Family Reunites 5 Siblings, Adopting Them after They Were Separated in Foster Care
Ripped apart and never seen again, the foster care system doesn't have a good track record for keeping siblings together. But, one family was determined to make a difference no matter what they had to go through.
In the late 2000s, Andi Bonura was told she wouldn't have children. However, she and her husband Thomas Bonura would have never imagined what their lives would be like around over a decade later.
The couple faced a difficult journey ahead, undergoing fertility treatments. Tragically, Andi also suffered from a miscarriage which didn't make the future look bright.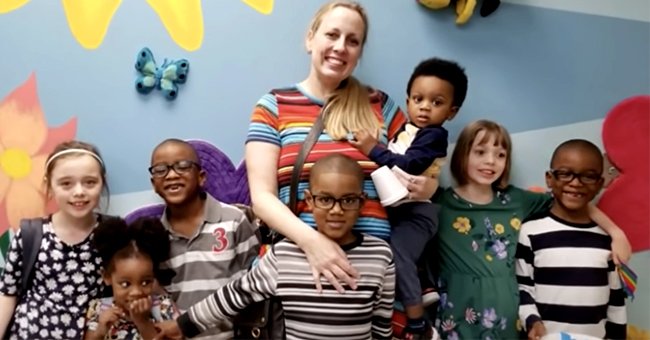 Andi Bonura with some of her children. | Source: youtube.com/CBS News
WELCOMING NEW ADDITIONS
However, the pair persevered and eventually brought not one but two little ones into the world. The twins came early, and sadly one passed away. The other twin, Joey, was born with cerebral palsy. Andi said:
"He's very smart...whenever people start to pity him, I tell them, 'Don't.' He's the happiest kid in this house."
The mom was planning on making him her first and last blood-related baby. However, her plan was thwarted with a happy surprise when she gave birth to two daughters, Sadie and Daphne.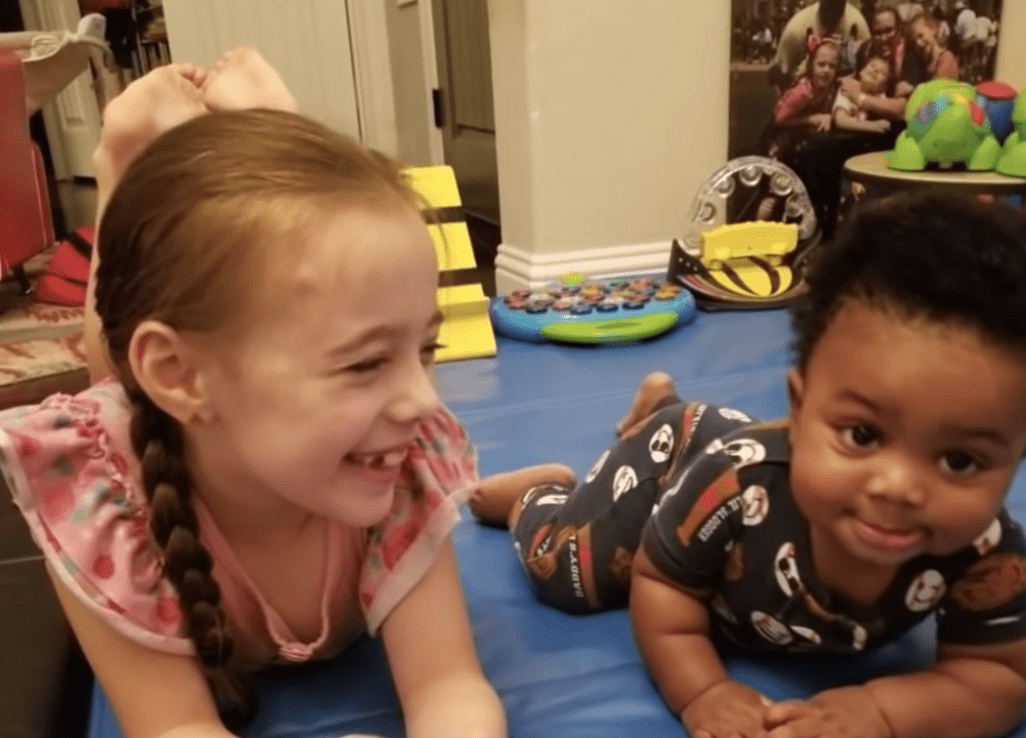 Two of the Bonura family members. | Source: youtube.com/CBS News
MORE NOISE IN THE HOUSE
Because all three of their biological children were premature, Andi and Thomas chose to take the adoption route afterward. In 2017, they fostered 2-year-old Bryson.
The foster parents discovered that the toddler had four siblings and managed to take them all in. All five brothers and sisters were up for adoption, so Andi chose to apply.
You May Also Like: Disabled Sister Takes Care of 7 Siblings after Their Mom's Death, People Unite to Reward Her

Some of the Bonura children. | Source: youtube.com/CBS News
BONDING TIME
The children were adopted in the middle of lockdown, giving everyone the time to bond, said the mother. In general, she said, the siblings' relationship is fantastic, expressing:
"They love each other and they support each other and they look out for each other. They are so proud to be brothers and sisters."
One thing is for sure is that these brothers and sisters will never have a shortage of shoulders to lean on when growing up and facing the challenges of adulthood.
COMING TOGETHER
Andi and Thomas adopting all siblings together is a rare occurrence, with many children getting split up from their relatives in the foster care system.
Luckily for Jonathan, Madeline, and Benjamin, who had been split apart for years, one lady Jennifer Tveter, ensured that they reunited, choosing to adopt the whole trio.
You May Also Like: Mother Gives Daughter up for Adoption — Dad Finds Out and Fights to Win Her Back
All of them were dressed to the nines for their official adoption ceremony, with Jonathan revealing that it was the best day of his life.
While our siblings may sometimes annoy us, and we will have to deal with rivalry, it is essential to remember how imperative they are to our lives.
We should all be grateful they are there when we need them -- unlike many who have been pulled apart from one another.
Please fill in your e-mail so we can share with you our top stories!