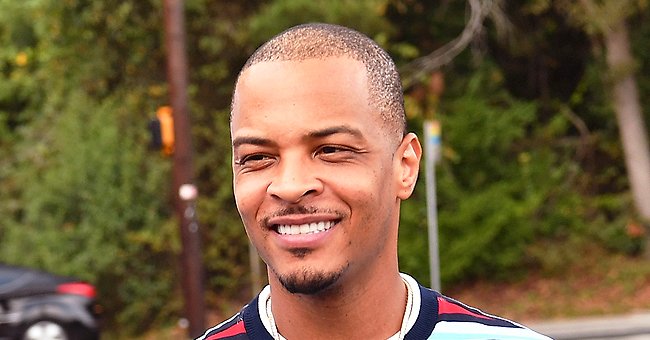 Getty Images
Rapper TI's Grown-Up Daughter Deyjah Flaunts Hourglass Figure in a Black & Red Outfit in Pics

The rapper's daughter has grown up into a beautiful young lady. Even after some scandals due to her father's comments, she knows how to overcome bad times and look gorgeous at the same time.
The 39-year-old rapper, T.I.'s daughter, 19-year-old Deyjah Harris, recently took to Instagram to post two selfies which show how much she has grown up into a beautiful and also smart woman.
The "Princess of Da South", as she calls herself in her Instagram profile, appears in both images wearing a black and red striped jumpsuit that fits very well with her good-looking body, while she takes the pictures in front of a mirror.
The rapper confessed that visiting the gynecologist with his daughter used to happen when she was younger.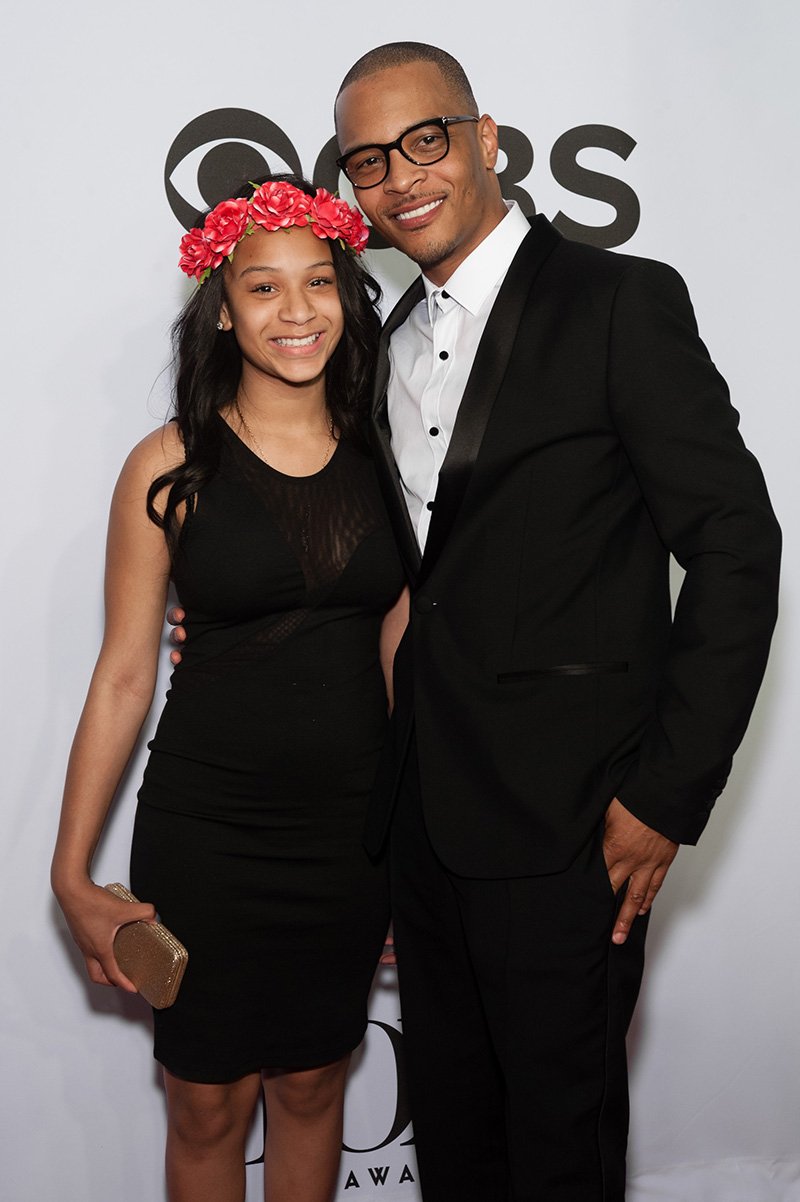 Deyjah Imani Harris (L) and T.I. attend American Theatre Wing's 68th Annual Tony Awards at Radio City Music Hall on June 8, 2014 in New York City. I Image: Getty Images.
DAUGHTER SCANDAL
Last year in November, T.I. publicly confessed during a "Ladies Like Us" podcast that he goes each year with his daughter to the gynecologist appointments, in order to ensure that she is still a virgin. The episode arose a lot of comments from fans and celebrities rejecting this kind of behavior from him.
Later, Deyjah openly confessed during an episode of "T.I. & Tiny: Friends & Family Hustle," that she knew about it by reading it from Twitter, and she immediately felt "very shocked, hurt, angry, embarrassed," as she said in a confessional.
During the show, the 19-year-old talks to her cousins, and, in tears, she explains to them that she feels embarrassed and that she has been trying to forget about it, but it has not been possible.
FATHER'S APOLOGIES
After receiving lots of criticism due to the comments he made on his daughter's virginity, T.I. talked with Jada Pinkett Smith on a "Red Table Talk" episode to explain why what he said was misunderstood. "I began to embellish and exaggerate and I think a lot of people took it extremely literal," he mentioned.
The rapper confessed that visiting the gynecologist with his daughter used to happen when she was younger, and at the time, neither Deyjah, nor her mother, Ms. Niko had any problem with that. However, it did not happen anymore as she grew older.
While Deyjah—who knows how to defend herself on social media from trolls even before all of this embarrassing incident happened—asked her dad to be silent and not comment any more after the news went out, T.I. talked to her into getting their relationship back on track. He also wrote her a touching message on his Instagram to apologize for his actions.
Please fill in your e-mail so we can share with you our top stories!