Tamela Mann Shares Her Impressive Weight Loss Transformation with before and after Photos
Award-winning gospel singer Tamela Mann has lost an impressive amount of weight since starting a lifestyle change and shared before and after snaps of herself on Instagram.
Grammy-award winner Tamela Mann has been struggling with her weight all her life. In 2019, she became an Ambassador for WW, previously Weight Watchers, and the healthier lifestyle she embraced has had impressive results.
The justly proud Mann posted a before-and-after photo composition on Instagram that showed the incredible results of her weight loss in the last year.
Mann's weight loss has continued even though she went through major knee replacement surgery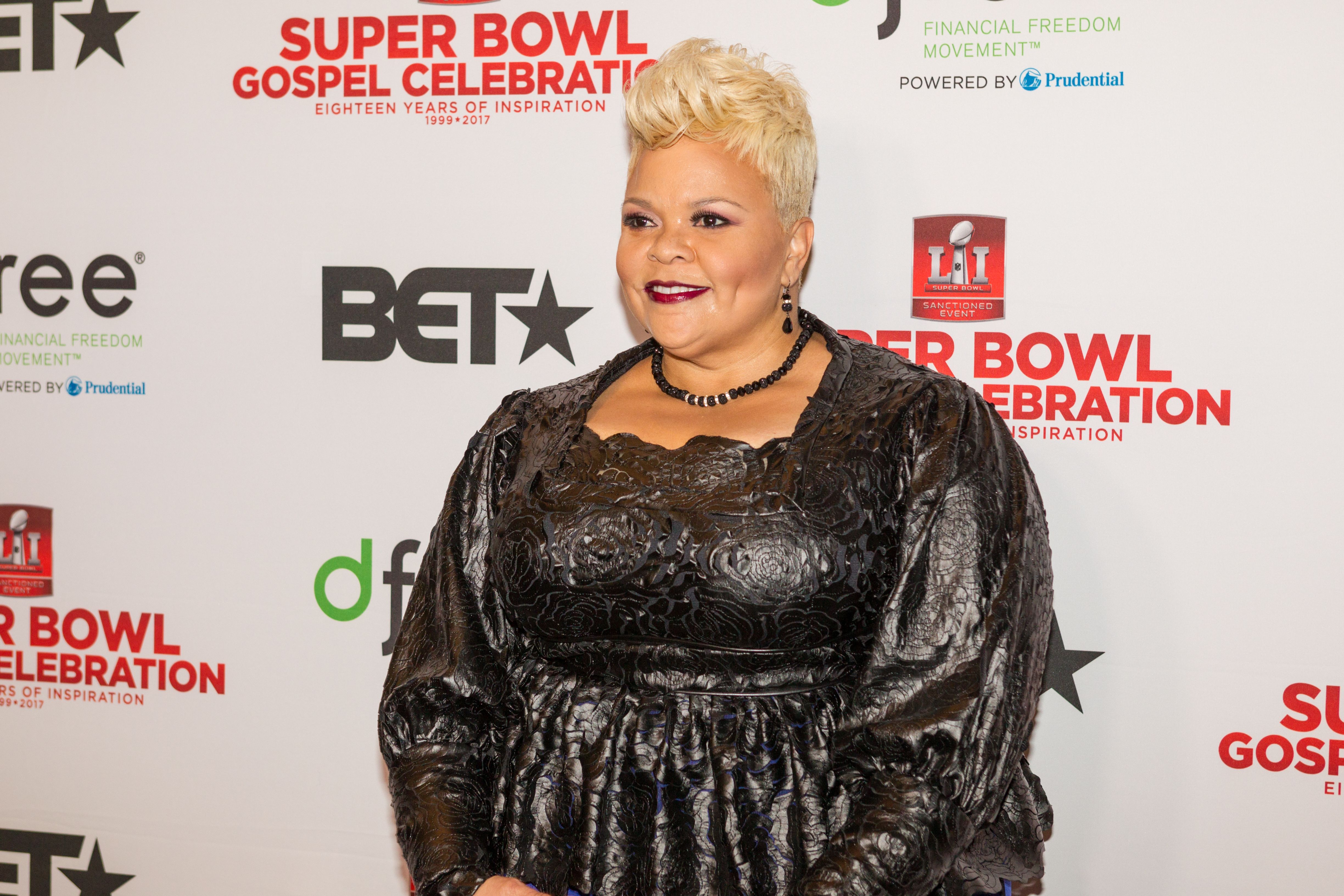 TAMELA MANN STUNS IN SILK
In her Instagram post, Mann displayed two snaps side-by-side. In one, taken when her daughter Tiffany was still a child, Mann is clearly overweight; and in the second, the singer flaunts her statuesque figure in a green silk coat-dress. 
Mann, who has dropped an incredible 40 pounds, is looking younger than her 53 years and is drop-dead gorgeous. Joining her mother on her weight-loss adventure with WW is daughter Tiffany, now 31. Mann confessed:
"It's nice to have a family member who's like-minded on this journey! We both have goals we're trying to reach."
FAMILY SUPPORT
Mother and daughter are supporting each other and Tiffany admitted that she has been inspired by her mother's strength and determination, not just in weight loss, but throughout her life. Tiffany said:
"Mama has always led by example—she's a great wife and mother, and an incredible performer. I've found myself looking to her to learn how to take better care of my body because she's taken off! She is doing so good!"
Mann, who once weighed over 365 pounds, is now displaying a much slimmer figure and a glamorous new look that has fans raving. The radical weight loss is based on WW's nutrition plan which is not a diet but a life-long commitment to a healthier lifestyle.
The nutrition plan is something that Mann admits she is enjoying, starting with her bacon and eggs breakfast with toast and an unlimited amount of fruit as snacks.
Mann's weight loss has continued even though she went through major knee replacement surgery. The feisty singer bounced right back and within a month was back on her feet and walking with the help of a cane.
Her biggest inspiration, she admits, is her husband of 32 years, David Mann. David, with whom the singer shares 6 children and 8 grandchildren, is her biggest admirer. And of course, he is loving her slim and sexy new look.