Tamela Mann Says She Wants to Slim down so That Husband David Could Scoop Her up in a New Video
Tamela Mann posted an update on her weight loss journey as she achieved her first goal — to be able to run. The second goal is for her husband to be able to lift her up, easily.
Weight loss is not an easy process, and so not everyone that starts it gets to where they wish to be. Tamela seems to be halfway through a journey as she can now run, which is one of her two goals.
The video showed her running in all black gear, at a slow pace while her trainer lead her. She hopes to get to the point where her husband can scoop her up easily.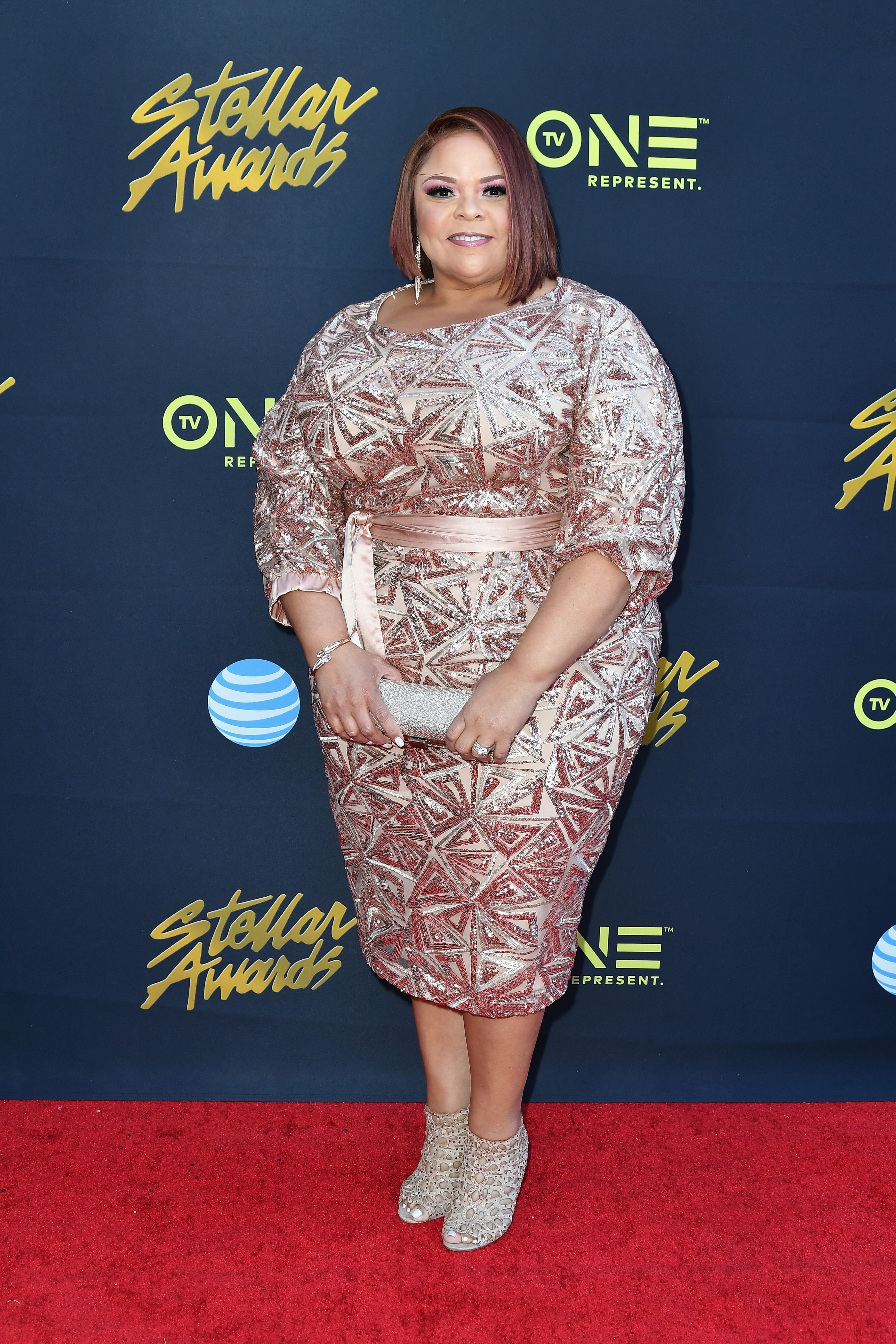 The award-winning Gospel singer embarked on her weight loss journey because she needed to be better for herself. To help the process, the singer joined the Weight Watchers community as an ambassador, in April 2019.
Although she now has a booming career, it has not always been so rosy.
Many other celebrities, such as Kate Hudson, have also been WW ambassadors. WW has helped Mann a lot, and as of September 2019, she had already lost 40 pounds! Her life had also become much better.
Tamela's family has been a major motivating factor throughout her journey. First is her 31-year-old daughter, Tiffany, who embarked on the journey along with her. In an interview with WW, the 53-year-old mom said,
"It's nice to have a family member who's like-minded on this journey! We both have goals we're trying to reach."
The second is her husband, David Mann, who has supported her throughout. He offers words of encouragement and helps her research point values of many foods. She has been married to him for over 30 years.
Almost every process has a setback involved at one point or the other. For the actress, it came in the form of a knee replacement surgery, which she had just a few months after she started trying to lose weight.
However, Mann was very determined, and so it did not have a major effect. After her surgery, she captioned a post on Instagram saying, "surgery was a success! Thank everyone for your prayers...."
Tamela is a very successful actress and gospel singer, and losing weight will make her even better at what she does. The singer has won awards on several occasions.
Notable among them is the 2017 stellar gospel awards, where she was nominated in nine categories and won in six.
Tamela has starred in lots of Tyler Perry projects and had a family reality TV show on TVOne. Although she now has a booming career, it has not always been so rosy, and her weight was one of the significant challenges.