Britney Spears' Sister Jamie Lynn Is 29 and Happily Married — inside Her Personal Life
Jamie Lynn Spears, the sister of pop icon Britney Spears, is also involved in the entertainment industry. She is currently married and raising two children!
Born in April 1991, Jamie Lynn Spears is the youngest daughter of James and Lynne Spears. Jamie's acting career began in 2002 when she appeared in the film "Crossroads." Apart from that, she took various roles on Nickelodeon's TV show "All That."
Maddie was involved in a near-fatal ATV accident.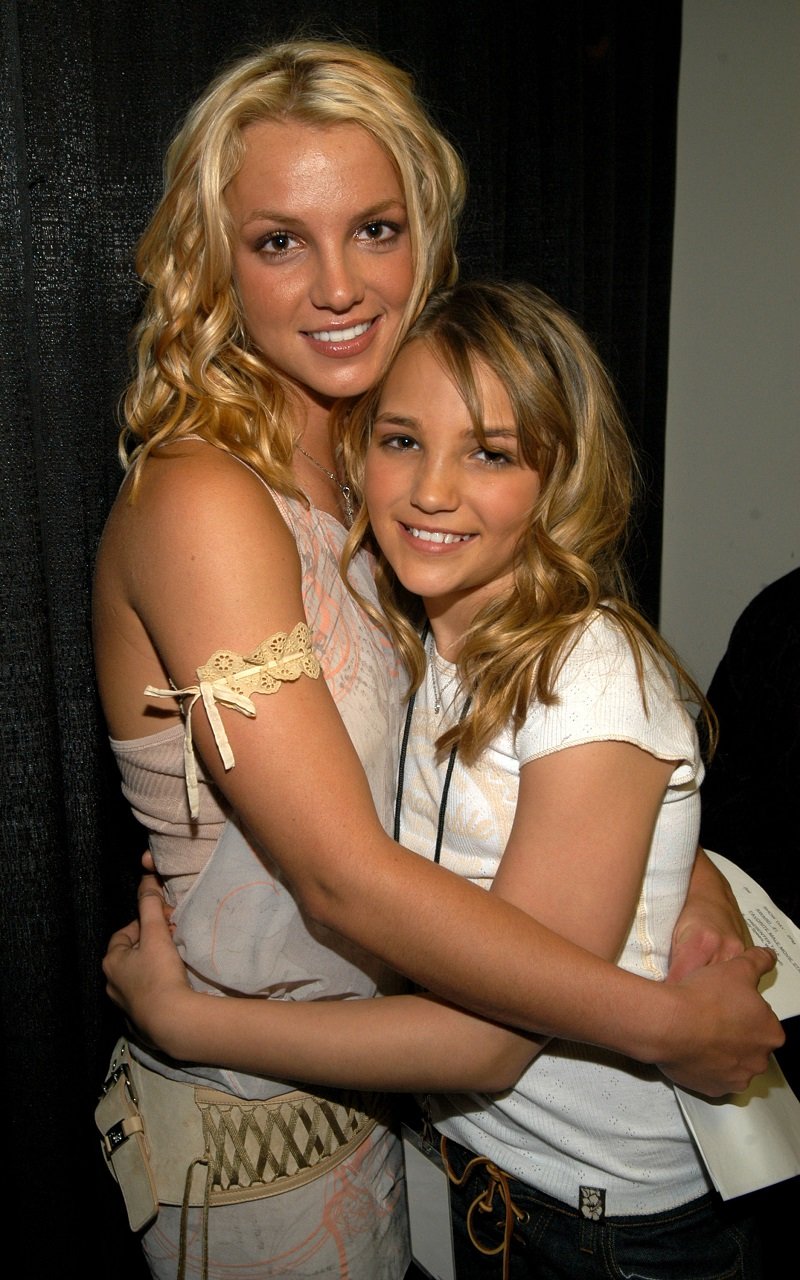 JAMIE LYNN SPEARS' PREGNANCY
Jamie's most memorable role, though, is that of Zoey Brooks in "Zoey 101," also a Nickelodeon production. The TV series was so good that it even received a Primetime Emmy Award nomination.
In 2008, after four seasons, it was canceled. Initially, people thought that the show ended because of Jamie's teen pregnancy. However, the actress herself has pointed out that, in fact, her teen pregnancy had nothing to do with it.
When Jamie announced that she was pregnant with her daughter, Maddie, she was only 16 years old. Maddie's dad is Casey Aldridge, who was 18 years old at the time.
Speaking of Casey, he was arrested and charged with five counts of burglary of a storage house and one count of burglary of a dwelling in December 2019.
JAMIE ON WHY "ZOEY 101" ENDED
In a now-deleted Instagram post in which Jamie was marking the 14th anniversary of the show, she added the hashtags "itdidNOTendbecauseofpregnancy and #contractwasfinished."
Jamie Lynn Spears even confirmed in the comment section that, after "Zoey 101" ended, she returned to Los Angeles to finish high school and had plans to pursue a movie career.
Another Instagram user wondered if the contract would have been extended if not for her pregnancy, and the actress simply replied, "no."
The fact that the show didn't end because of her pregnancy doesn't mean that having a child at that age was easy, though. During an interview with Today Parents in May 2020, Jamie admitted that she was "absolutely terrified" about it.
She pointed out, though, that she knew she had to grow up quickly as her age was not supposed to be an excuse for not being a good mother. Sadly, Britney Spears' sister was the target of plenty of paparazzi, making everything even harder.
JAMIE LYNN SPEARS' HUSBAND
After being away from the spotlight for a few years, Jamie made headlines again in March 2014 for marrying her current husband, Jamie Watson. The couple met through mutual friends, started dating in 2010, and got engaged in 2013.
According to Jamie Watson, who runs a company that provides high-end electronics and TV sets to other corporations called Advanced Media Partners, he didn't know that his wife was famous.
In April 2018, four years after tying the knot, the family welcomed their daughter, Ivey. A little over a year before her birth, Jamie Lynn Spears' eldest daughter, Maddie, was involved in a near-fatal ATV accident.
The incident happened in February 2017. Maddie was driving an ATV, and it flipped into a pond. The child was trapped, so much so that neither Jamie nor her husband could pull her out.
MADDIE SURVIVED HER ATV ACCIDENT
Fortunately, an ambulance arrived at the scene fairly quickly, and the child was successfully rescued and taken to a hospital where she made a full recovery.
While Jamie has never shared all the details of the traumatic experience, she posted a slideshow on Instagram on February 2, 2020, as a way to commemorate the "Miracle Anniversary."
The actress, who recently defended Britney Spears online, pointed out that she believed that she would lose Maddie forever and "literally felt like the world stood still around me."
At the moment, Jamie Lynn Spears is happily married, raising two kids, and trying to recover her acting career. Her latest project is the Netflix drama "Sweet Magnolias," an adaptation of the novels of author Sherryl Woods.