Getty Images
Luke Bryan Opens up about Relationship with Wife Caroline Amid Quarantine
Luke Bryan recently appeared on "Good Morning America," and the country singer revealed that his relationship with his wife, Caroline is stronger amid divorce stories in Hollywood.
While the quarantine period has put a strain on some celebrities' relationships, some others appear to have developed a stronger bond with their spouses.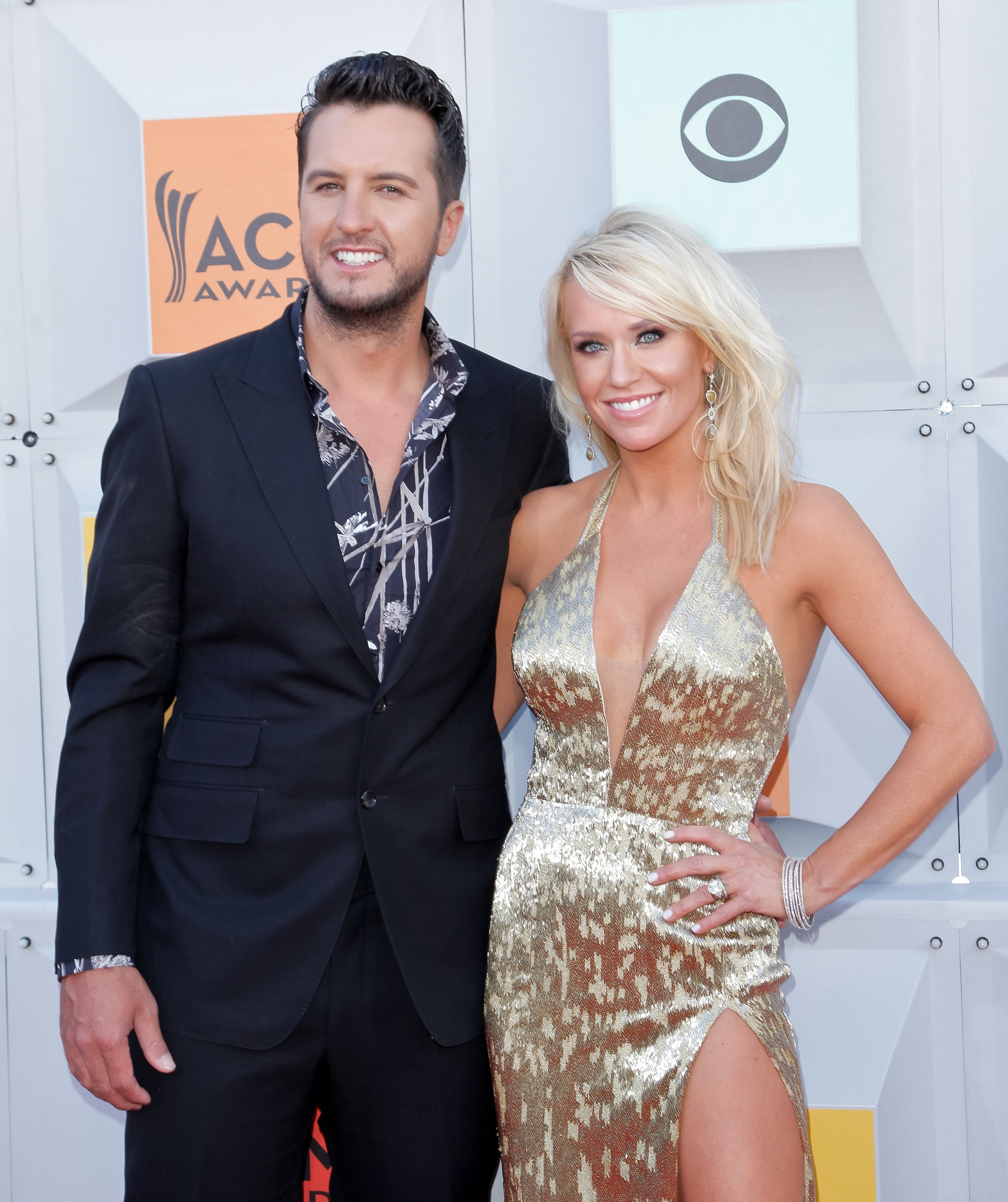 Luke Bryan and Caroline Boyer attend the 51st Academy of Country Music Awards at MGM Grand Garden Arena on April 3, 2016. | Photo: Getty Images
In a July 13 virtual appearance on "Good Morning America," country singer Luke Bryan revealed what it was like to be in quarantine with his family.
During his appearance, Bryan was asked to play a game called "Song on the Spot," which entails him writing a song about his quarantine experience.
The game required Bryan to reveal what the title of the song would be as well as what the song would be about. In response, Bryan revealed that the song would be called "Ain't Divorced Yet." He also said:
"There are some divorces going around out there...You know, these quarantine divorces. But my wife and I, we're better than ever."
After over 13 years of marriage and several red carpet appearances Luke Bryan and his wife, Caroline Boyer, are still going strong — but not without some struggles.
The duo first met in 1998 when they were both attending Georgia Southern University, and the two ended up dating for about a year and a half before going their separate ways.
While her husband remains in the spotlight, Caroline simply wants to focus on taking care of the kids.
In 2019, Boyer opened up about their breakup, and according to her, it was a terrible experience for her. However, after four years, the duo crossed paths again, and in 2006, they tied the knot in a remote ceremony in Turks and Caicos.
Shortly after they got married, the couple welcomed their first child, son Thomas Boyer Bryan aka "Bo" in March 2008. Two years after the arrival of Bo, Bryan, and Boyer had their second son, Tatum Christopher Bryan, who is often called "Tate."
In 2007, Bryan's older sister, Kelly, passed away, and seven years later, her husband also died, leaving behind the couple's three kids.
Following the death of his brother-in-law, he and his wife took in nephew Til and nieces Jordan and Kris— turning their family of four into a loving family of seven.
While Bryan remains in the spotlight, Caroline simply wants to focus on taking care of the kids and seeing her husband as much as possible.
With such a strong desire to care and nurture her family, it is no surprise that Bryan fell helplessly in love with his beautiful wife.
Please fill in your e-mail so we can share with you our top stories!