Get to Know Bob Marley's 12 Acknowledged Children with Allegedly More Than 7 Women
In his 36-year-long life, iconic Jamaican singer Bob Marley had more than 10 children with at least seven different women, and many of them followed their father's steps and became musicians.
Passing away in 1981, Jamaican reggae legend Robert "Bob" Nesta Marley would have turned 76 years old in February 2021. While he is not physically among us anymore, his legacy remains as alive as ever.
Worldwide famous not only for having turned reggae into an international phenomenon but also for his message of peace, love, and justice, he has grown to the status of an icon with huge social media following nearly 30 years after his death.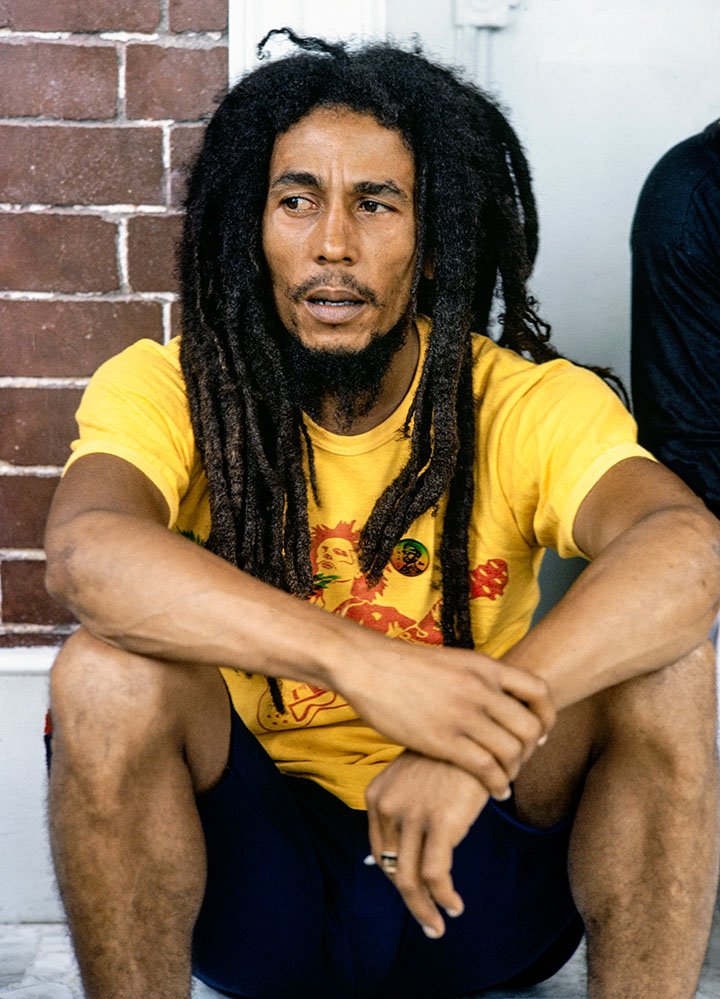 In the more than 20 years that Bob was married to Rita Marley (born Alpharita Anderson), the two had a somewhat open relationship.  While they shared only three children, they raised most of their children from outside the marriage together as one big family. Here is a little of each one of the Marley siblings.
ZIGGY MARLEY
52-year-old Ziggy is Bob's firstborn son, shared with his wife, Rita. Like some of his siblings, Ziggy is also a musician, and he has at least 15 albums out as a solo artist. He is also a proud dad to four children named Judah, Gideon, Abraham, and Isaiah.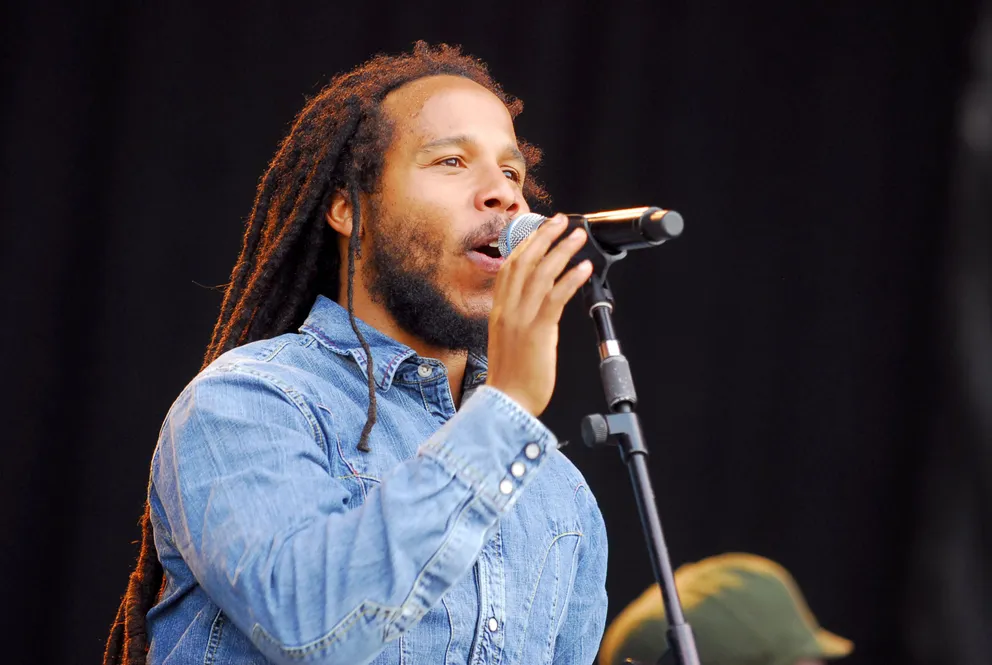 SHARON MARLEY 
56-year-old Sharon is Rita Marley's daughter from a previous relationship to her marriage to Bob. The reggae singer went on to adopt Sharon and gave her his last name. She is the oldest of all the siblings and is also a singer.
CEDELLA MARLEY
53-year-old Cedella is the second child born to Bob and Rita, and she is a singer like both her parents. However, Cedella, named after Bob's mother, is best known for being the one in charge of the brands associated with her father's name, like Tuff, Gone, and Marley Natural.
ROBBIE MARLEY
49-year-old Robert Marley Jr., named after his father, usually goes by Robbie so as not to be confused with Bob. The son of Bob with a woman named Pat Williams, Robbie grew up living with Bob and Rita. Robbie did not pursue a music career and is more interested in graphic arts.
KAREN MARLEY
48-year-old Karen was also born outside of Bob's marriage to Rita. She was born from the relationship between the singer and Janet Bowen from 1972 to 1973. She grew up in Jamaica with the rest of the Marley siblings but veered away from the music industry and instead focused on fashion professionally.
DAMIAN MARLEY
42-year-old Damian, known as "Junior Gong" after his father's nickname "Tuff Gong," is Bob's youngest son. He was born out of Bob's relationship with former beauty queen Cindy Breakspeare. Also a successful musician, his influences include reggae and newer sounds like dancehall and hip-hop.
STEPHEN MARLEY
49-year-old Stephen is the youngest of Bob and Rita's sons, and he had the privilege of performing on stage with his father at age 8. He is also a musician and has produced many of his own siblings' releases.
ROHAN MARLEY
49-year-old Rohan is the son of Bob with a woman named Janet Hunt. Not a musician himself, he was once married to hip-hop musician Lauryn Hill, with whom he shares five children. He currently runs a coffee business called Marley Coffee.
JULIAN MARLEY
46-year-old Julian is the son of Bob with a woman named Lucy Pounder. Born in England, Julian is a musician as well, and he frequently collaborates with his siblings. He had one daughter named Caveri, who heartbreakingly passed away due to a brain tumor at a young age. 
KY-MANI MARLEY
45-year-old Ky-Mani didn't grow up in the Marley household. He was fathered by Bob with table tennis champion Anita Belnavis and currently lives in Miami. Apart from being a hip-hop and reggae musician, he is also an actor.
MAKEDA JAHNESTA
40-year-old Makeda Jahnesta was born to Yvette Crichton and Bob, who was already dead when his youngest daughter was born. She made news after rallying with other Black Lives Matter protestors in Washington D.C., even making a speech amid a crowd in June 2020. 
VIDEO: "We built this": Bob Marley's daughter rallies Washington protesters.

Makeda Marley joins a Black Lives Matter protest in Washington, D. C., and says that protesters can let Donald Trump know they "built this country". pic.twitter.com/Leh49wD5qP

— AFP News Agency (@AFP) June 8, 2020
STEPHANIE MARLEY
46-year-old Stephanie is the daughter of Rita with a man outside of her marriage to Bob. The legendary reggae singer adopted her as one of his own and gave her his last name. 
Happy EARTHDAY sister Stephanie Marley! pic.twitter.com/3nyWfbs8X4

— Bob Marley (@bobmarley) August 17, 2014
Bob Marley's life was cut short in 1981 at 36 after a battle with cancer. On what would have been his 75th birthday, his family got together to organize year-long celebrations, which included a pre-Grammys brunch alongside Universal Music and Mastercard just two weeks before the singer's February 6 birthday. 
The celebrations also included a new music video for the song "Redemption Song," which celebrated its 40th anniversary, and other recordings, exhibitions, and unreleased material from their family's private vault. These came shortly before the COVID-19 pandemic, which halted many plans for the family and the rest of the world. 
Instead, some Marley siblings, such as Ziggy, turned to music and spent more time with his family amid the unpredictable time. The family has been keeping fans updated through social media, actively posting about their lives on many occasions.