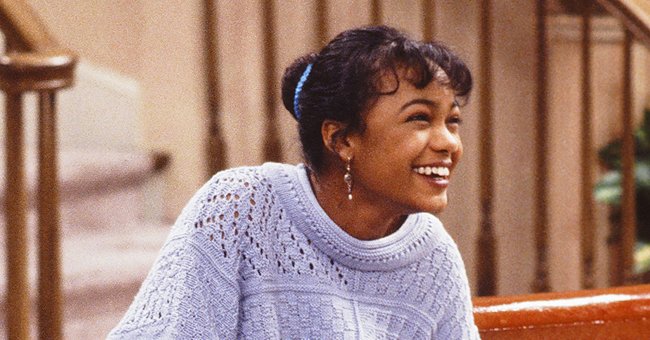 Getty Images
Watch 'Fresh Prince of Bel-Air' Star Tetyana Ali Enjoy Dancing with Her Two Kids Edward and Alejandro
Talented actress and singer Tatyana Ali recently shared a cute video of her going through her morning exercise routine, and she had the precious company of her two boys.
"Fresh Prince of Bel-Air" star, Tatyana Ali has evolved from a child star who rose to fame in the 90s into a dedicated mom. The proud mom is very passionate about her family and pays special attention to her kids.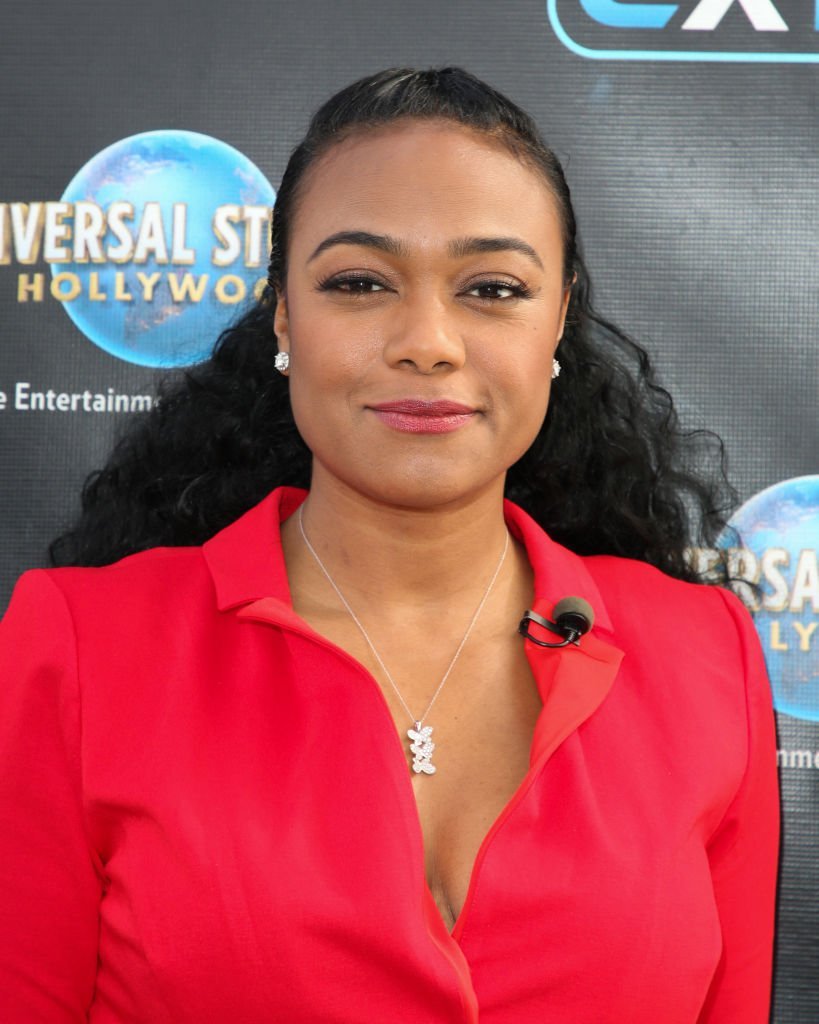 Tatyana Ali visits "Extra" at Universal Studios Hollywood on November 13, 2018 | Photo: Getty Images
The former child star recently took to her Instagram page to share an adorable video of herself doing a morning dance exercise routine with her kids.
In the video, the mother of two can be seen dancing with her youngest son, Alejandro who hangs from her back in a baby carrier. She wore a blue armless top paired with patterned shorts.
As she follows the dance instructions from her TV set, her eldest son, Edward Aszard tried to join in the routine, but he was a little distracted by a toy he was playing with. Ali shared the video alongside the caption:
"Today's meditation- Do it! Doesn't have to be perfect. Cause this ish is hard, emotionally, financially, spiritually..."
In 2019, Ali welcomed her youngest son, Alejandro Vaughn, with husband, Dr. Vaughn Rasberry. The star announced that she was pregnant with her second child in April that same year.
Ali and her husband are also proud parents to three-year-old Edward Aszard Rasberry who was born on September 16, 2016. The 41-year-old actress announced her first pregnancy and engagement at the same time.
She has found time to earn a degree from Harvard.
The couple tied the knot in 2016 and at the time, Ali was pregnant with their first child. The wedding was a very intimate ceremony that was attended by 100 guests.
Ali met her Dr. Rasberry, a literature professor at Stanford, on eHarmony, an online dating website.
Their relationship blossomed into something more serious and four years after getting married, the cute couple is still going strong and are proud parents to two amazing little boys.
Ali puts her family above everything and she is very involved in raising her children. More importantly, she is particular about teaching her kids to be proud of their roots.
In recent years, Ali has not featured in many television or film productions, which is partly due to her dedication to her family. However, she has found time to earn a degree from Harvard and regularly speaks in conferences and events across the country.
Fans of the former child star have watched her grow over the years into a mature family woman. Even though it has meant a reduced time on the big screens, they still feel so much love for her.
Please fill in your e-mail so we can share with you our top stories!