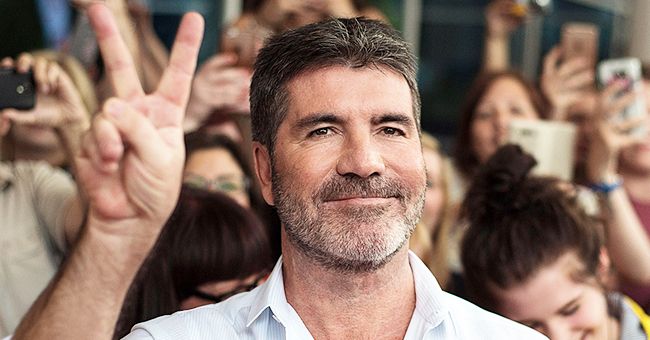 Getty Images
11 Women That AGT Judge Simon Cowell Has Dated – Glimpse inside His Relationship History

Besides his talent at being a competition judge, Simon Cowell has become well-known amongst women with his long list of famous exes — keep reading to find out some intimate details about his past relationships.
Since his rise to fame in the early 2000s, Simon Cowell has warmed his way into the hearts of many as an exceptional judge in talent competitions. However, his charming nature has not only endeared him to the hearts of fans, but to a long list of famous women in Hollywood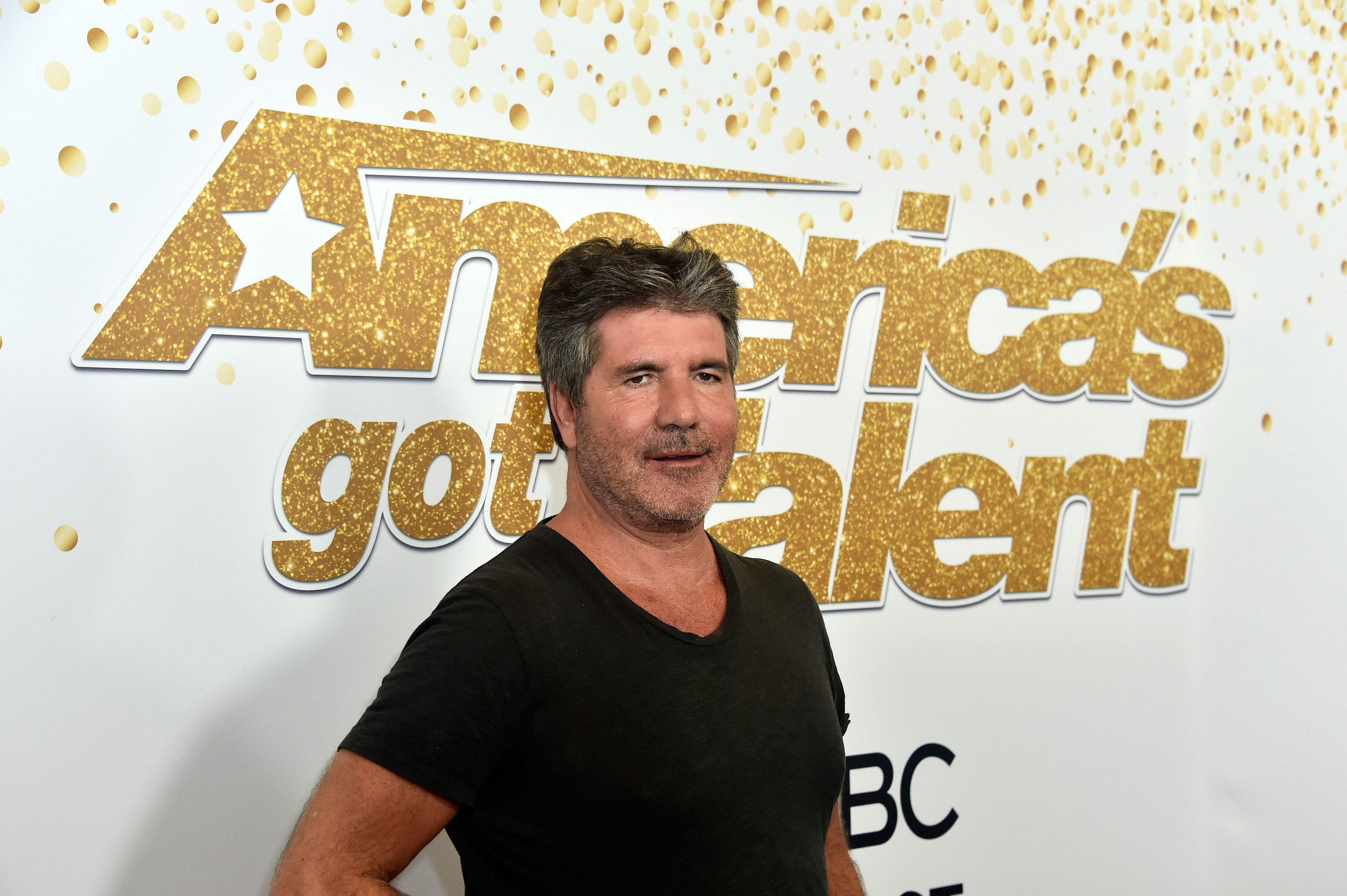 Simon Cowell at the "America's Got Talent" Season 13 Live Show at Dolby Theatre on August 14, 2018 | Photo: Getty Images
According to TalentRecap, Simon has also had more than his fair share of companionship from members of the opposite sex. Let's take a look at some of the women he has been with before he finally found love with his current partner, Lauren Silverman.
PAULA HAMILTON
Best known for her 1987 Mk II Volkswagen Golf TV advert, Paula was Simon's girlfriend in the '70s. While claiming that she lost her virginity to Simon when she was just 16, the model revealed that he defended her from teachers who bullied her as a child.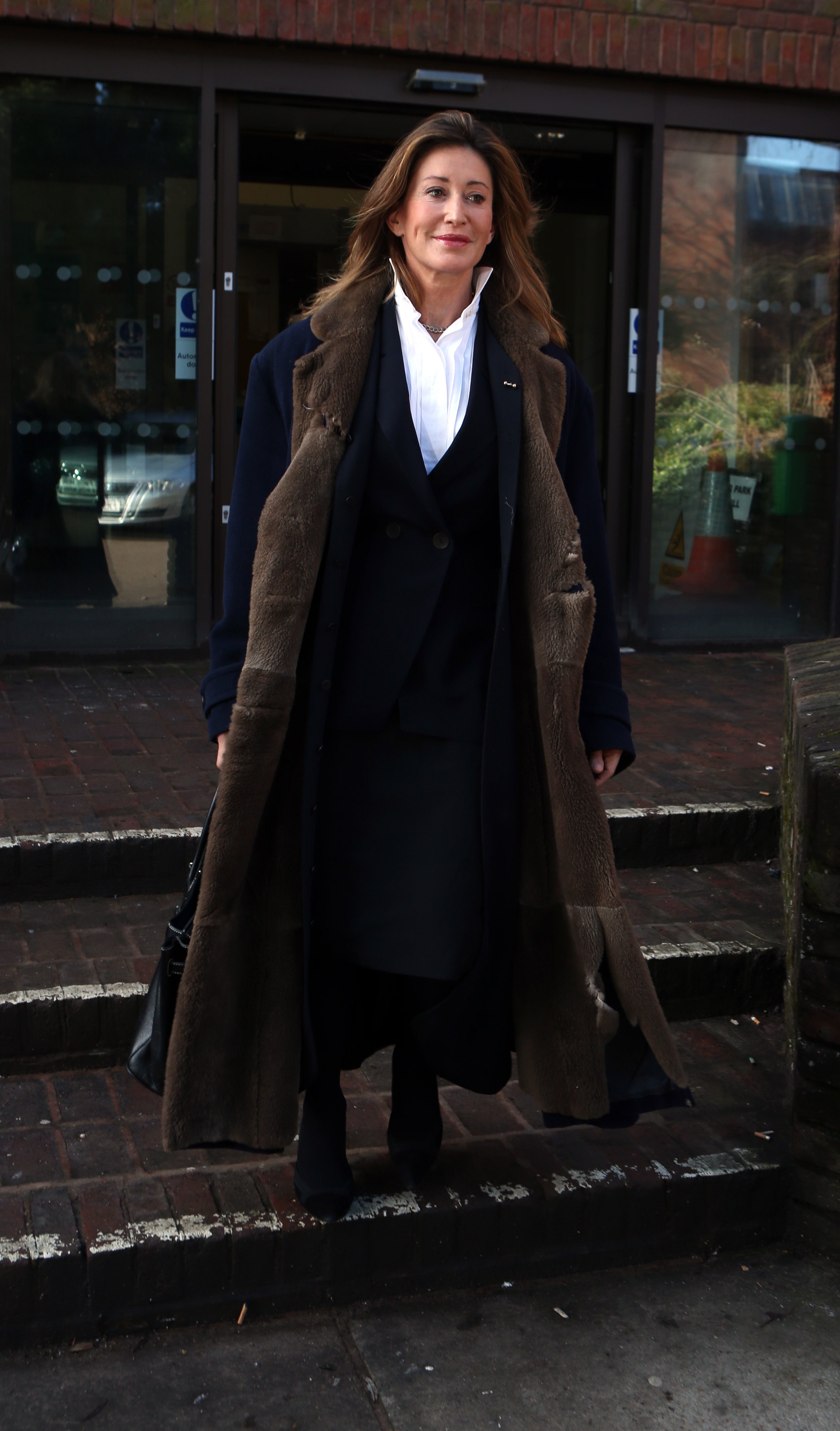 Paula Hamilton leaves Aylesbury Magistrates Court in Buckinghamshire on February 15, 2013. | Photo: Getty Images
JACKIE ST. CLAIR
Even though Simon and Jackie parted ways many years ago, they have remained close friends. The pair, who dated in the '70s, has been seen enjoying some quality time together and even getting handsy with each other.
According to reports, Jackie even feuded with one of Simon's exes, Sinitta, to become the godmother to his son Eric, but the latter ended up getting the position.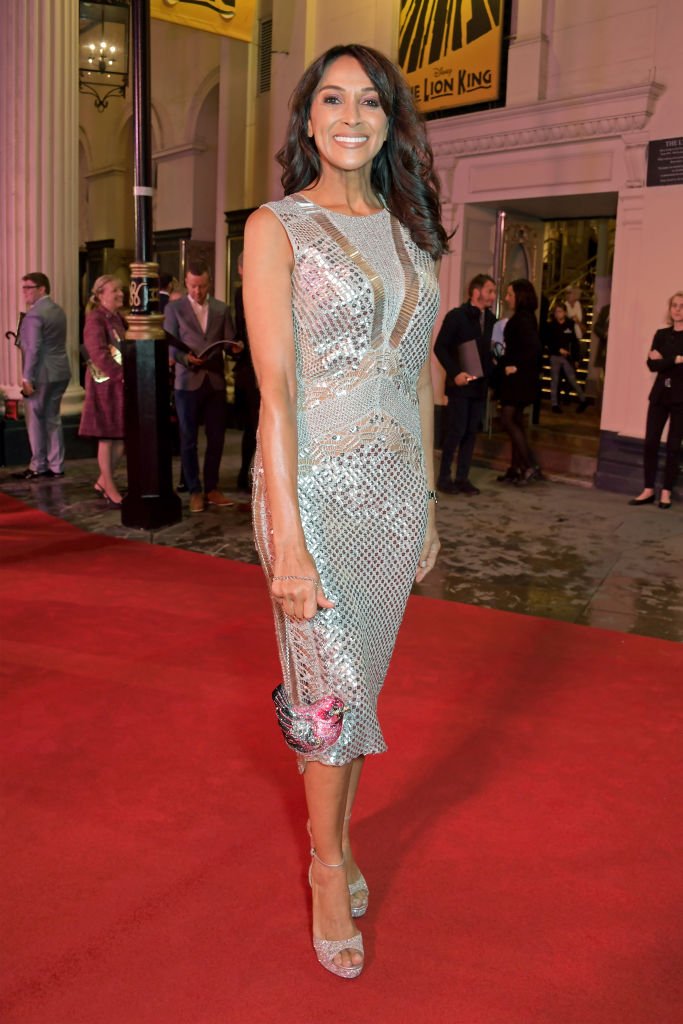 Jackie St Clair at the 20th anniversary gala performance of "The Lion King" at The Lyceum Theatre on October 19, 2019 | Photo: Getty Images
LOUISE PAYNE
Over the last few years, it has been speculated that Louise and Simon were an item for three years following their first meeting in 1995.
Even though he reportedly asked her to marry him, their romance crumbled after the Page 3 model asked Simon to start a family with her, but he declined saying, he wasn't ready.
GEORGINA LAW
Following the death of his romance with Louise, Simon fell into the arms of Georgina, who was a lap dancer and also Page 3 model. The pair proceeded to have a "casual affair" that lasted for an estimated six months. Speaking about their relationship, he said:
She's a great girl. We find an awful lot to laugh about, but she'll never be a Pop Idol. If you've heard her sing in the shower you'll know what I mean.
TERRI SEYMOUR
Simon and Terri, who became an item in 2002, went their separate ways six years later. Tabloids note that their affair was one of the longest Simon has ever had.
Unfortunately, they ended things because of Cowell's busy schedule. Their friendship has, however, remained intact as Terri, who is an actress and entertainment reporter, has interviewed Simon on several occasions.
JASMINE LENNARD
It has been alleged that Simon had a six-month affair with Jasmine while he was still with Terri. The hint of the pair's love affair made its way to the public when Jasmine declared her feelings for Simon during her appearance on "Celebrity Big Brother."
Simon became enamored with Lauren after he first met her at a resort in Barbados in 2004. Even though the New York socialite was married at the time, she and Simon began an affair.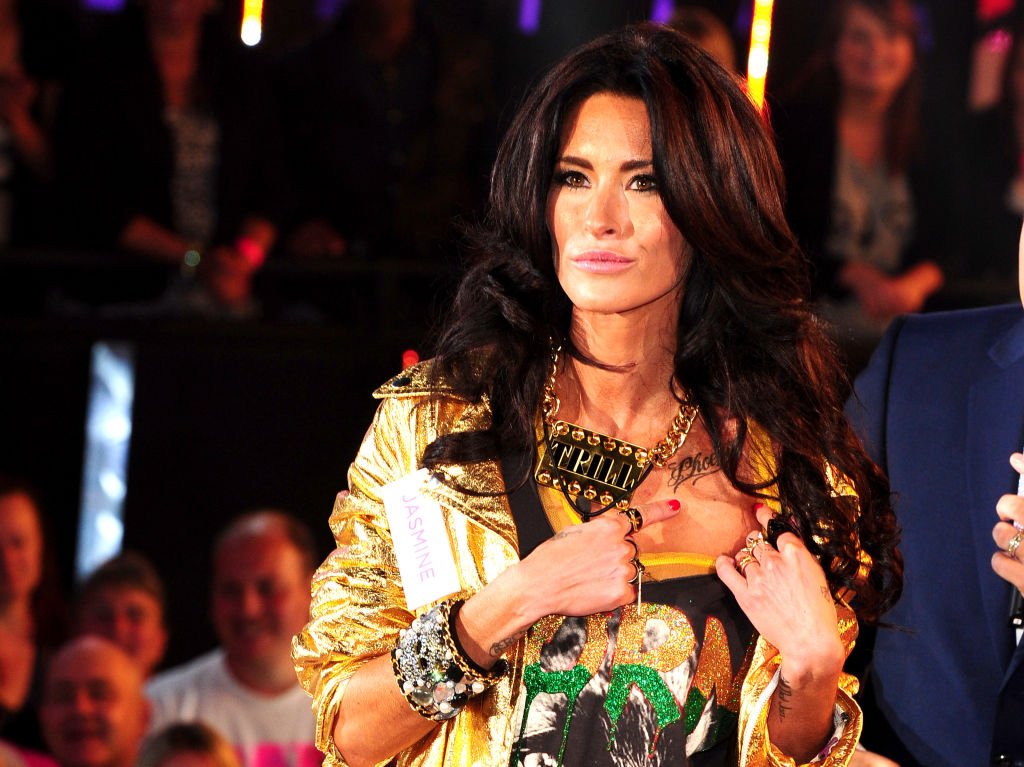 Jasmine Lennard at the Celebrity Big Brother House at Elstree Studios on August 15, 2012 | Photo: Getty Images
DANNII MINOGUE
Following his eventual breakup from Terri, Simon has claimed that he and Dannii had a fling. The "Britain's Got Talent" judge even admitted that he had a crush on her for the longest time.
SINITTA
Over the years, Simon and Sinitta have become known for their on-again-off-again dalliance that spanned over two decades. TalentRecap noted that Sinitta disclosed that it wasn't until Simon welcomed his son that she became sure that they were done.
CARMEN ELECTRA
Simon and Carmen reportedly dated for less than six months (between December 2012 and February 2013). Some reports have implied that Carmen ended the relationship after she caught him with his current partner, Lauren Silverman.
MEZGHAN HUSSAINY
Although Mezghan and Simon's amorous play led to an engagement, the latter has claimed that he made a mistake by getting involved with the makeup artist. As regards their time together, Express UK reported that Simon confessed that he is a "hopeless boyfriend" that gets attracted to "crazy women."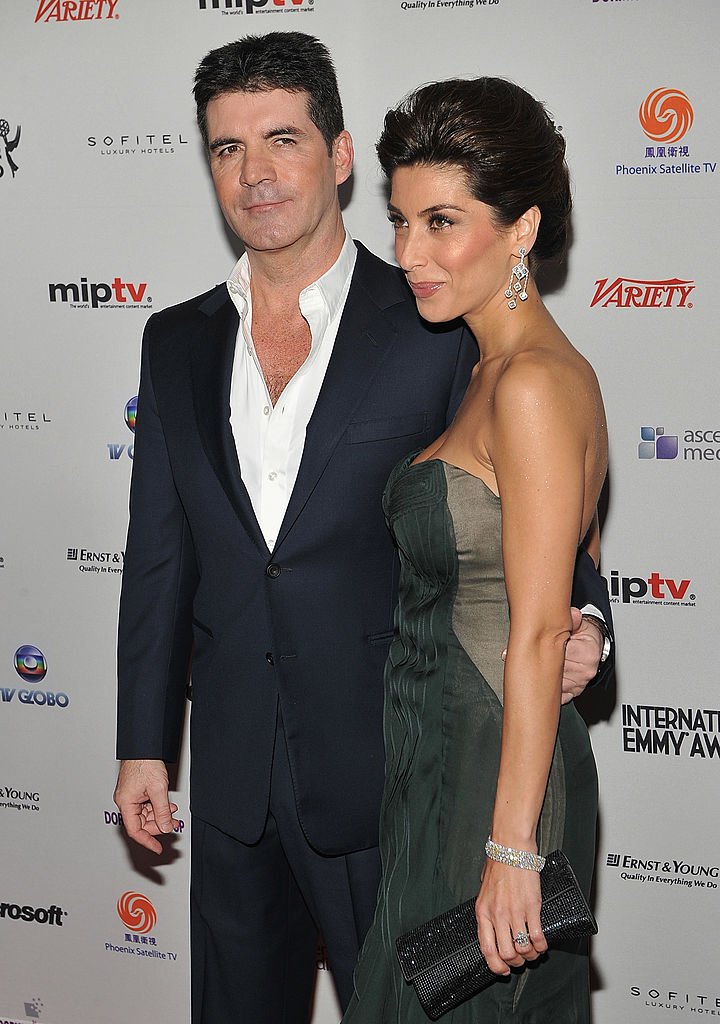 Simon Cowell and his fiancee Mezhgan Hussainy at the 38th International Emmy Awards at the New York Hilton and Towers on November 22, 2010 | Photo: Getty Image
LAUREN SILVERMAN
Last, but definitely not the least is Simon's current partner, Lauren Silverman. Good Housekeeping revealed that Simon became enamored with Lauren after he first met her at a resort in Barbados in 2004. Even though the New York socialite was married at the time, she and Simon began an affair.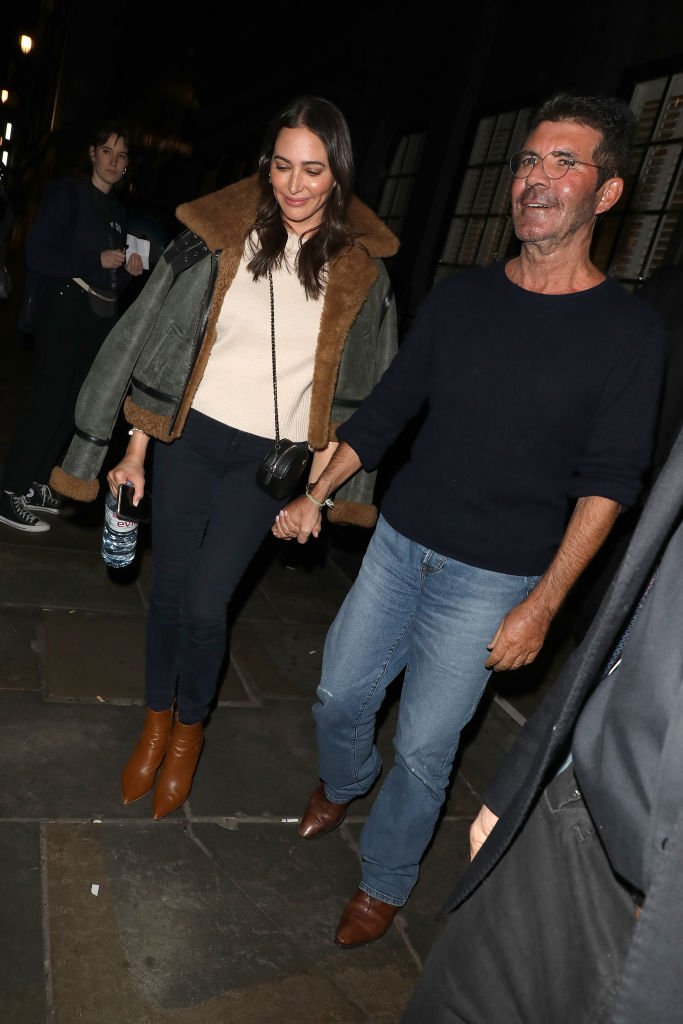 Simon Cowell and Lauren Silverman seen leaving Britain's Got Talent auditions at Palladium Theatre on January 20, 2020 | Photo: Getty Images
The pair eventually had to come clean when Lauren fell pregnant with their son, Eric, in 2013. That occurrence prompted Lauren's then-husband, Andrew Silverman, to file for divorce.
Ever since Lauren and Simon have been making public appearances with their son. However, the television personality is yet to pop the question to his longtime girlfriend.
Please fill in your e-mail so we can share with you our top stories!