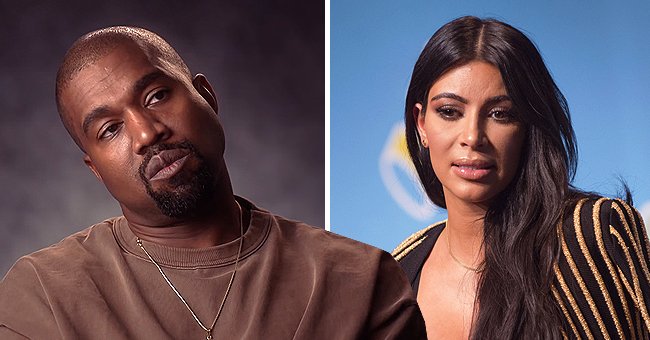 GettyImages http://youtube.com/hayu%20True%20Crime
Check Out Kanye West's Latest Tweet about Kim Kardashian Amid Divorce Rumors
Kanye West apologized to his wife, Kim Kardashian-West after exposing their private life in a speech and accusing her of being unfaithful on Twitter.
Kanye West has issued a public apology to his wife Kim Kardashian-West after he posted a series of tweets in which he claimed she had been unfaithful with Meek Mill, and also revealed in an emotional speech at a rally in Charlotte intimate details about their family life.
The singer, who suffers from bipolar disorder, spoke out after Kardashian issued a statement on Instagram unconditionally supporting her husband and asking for an understanding of his condition.
After his first accusations on Twitter broke -- in which he also maligned his mother-in-law, Kris Jenner -- Kardashian issued a statement on Instagram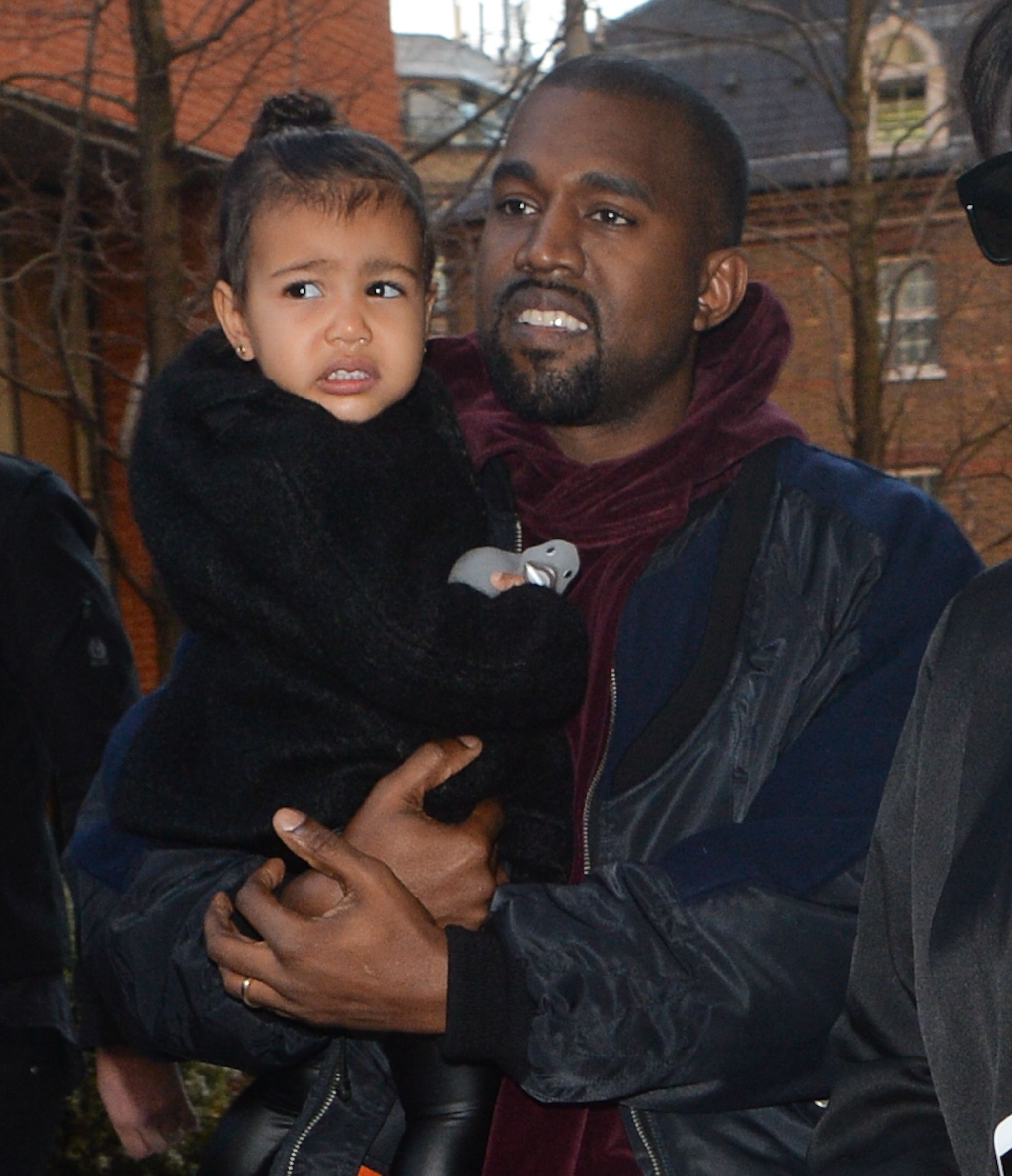 Kanye West with daughter North in Battersea in London, England in 2015 | Source: Getty Images
SHOCKING REVELATION
At the rally in Charlotte, North Carolina, on July 19, 2020, a visibly emotional West started speaking about the circumstances surrounding his daughter North's conception. At the time, Kardashian and West were not married and the rapper revealed that he had wanted the reality star to get an abortion.
The distraught West told his audience that he "almost killed my daughter" and credited Kardashian with bringing their child into the world against his will.
CHEATING ACCUSATIONS
Just days later, West erupted into a flurry of tweets -- since deleted -- in which he announced that he was determined to divorce Kardashian whom he accused of cheating on him with rapper Meek Mill in 2018 when they attended the same conference on prison reform in New York.
PUBLIC APOLOGY
As public as his accusations and his revelations had been, West's apology to his wife was equally public. He posted a tweet on July 25 in which he expressed his regret for exposing a private issue that could deeply wound not only his wife but his daughter. He wrote:
"Kim I want to say I know I hurt you. Please forgive me. Thank you for always being there for me."
UNCONDITIONAL SUPPORT
After West's first accusations on Twitter broke -- in which he also maligned his mother-in-law, Kris Jenner -- Kardashian issued a statement on Instagram in which she explained that West's condition meant that he often expressed things that he did not feel. West does not take medication for his bipolar disorder because he feels that it alters his personality and dampens his creativity.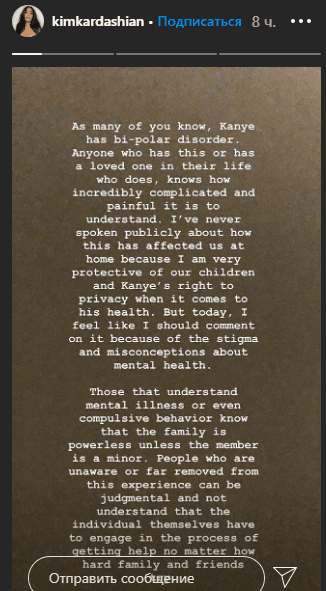 Statement on Instagram by Kim Kardashian-West | Source: Instagram/ Kim Kardashian
West is currently in his ranch in Wyoming while Kardashian is in Los Angeles with their four children. The singer has counted on the support of friends Dave Chapelle, Damon Dash, and Justin Bieber, who have visited him.
West's current mental health crisis comes in the middle of his bid for the 2020 presidential elections and may well torpedo his ambitions.
Please fill in your e-mail so we can share with you our top stories!