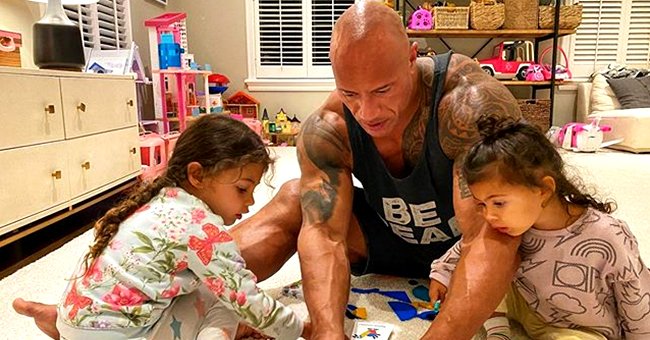 Instagram/therock
Check Out This Adorable Pic of Dwayne Johnson Playing with His Daughters Jasmine and Tiana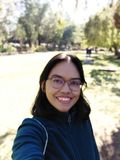 Dwayne "The Rock" Johnson is one proud "Girl dad." The actor recently shared an adorable photo that shows him playing with his two little children.
On July 27, Johnson shared the photo with his 191 million followers on Instagram. He is seen spending quality time with his two daughters.
The photo garnered more than 3.2 million reactions, with one fan noting that the actor's photo was "priceless."
Johnson appeared to be very helpful to his children, Tianna and Jasmine. The former wrestler-turned-actor explained to his children that what they have made is perfect.
The trio was assembling a wooden bird figure with one eye. It was a "serious weekend creation," according to Johnson. He said:
"Precision, focus, execution and explaining to my babies that it's perfectly fine our ? only has one eye, because that's what makes him so special. Cool? Cool. Let's eat my loves - daddy needs his carbs."
According to Johnson, living with the girls was the "best thing" that happened to him. He shares Tianna and Jasmine with wife Lauren Hashian, as reported by US Magazine.
The couple had tied the knot in December 2019 in an intimate ceremony in Hawaii. They met each other in 2006 on the set of "The Game Plan" and started dating in 2007.
Johnson also has an adult daughter, Simone Alexandra, whom he shares with with ex-wife Dany Garcia.
An only child growing up with a tough father, Johnson said to live with girls might be terrifying but it is awesome at the same time. He said there's balance within the family, as reported by People.
With an all-female household, Johnson pointed out an opportunity to impose a real father figure in them. He also hopes to set a standard of what a man should be in his daughters' lives.
Johnson and his wife welcomed their daughter Jasmine in December 2015. Hashian delivered their second daughter Tianna in April 2018.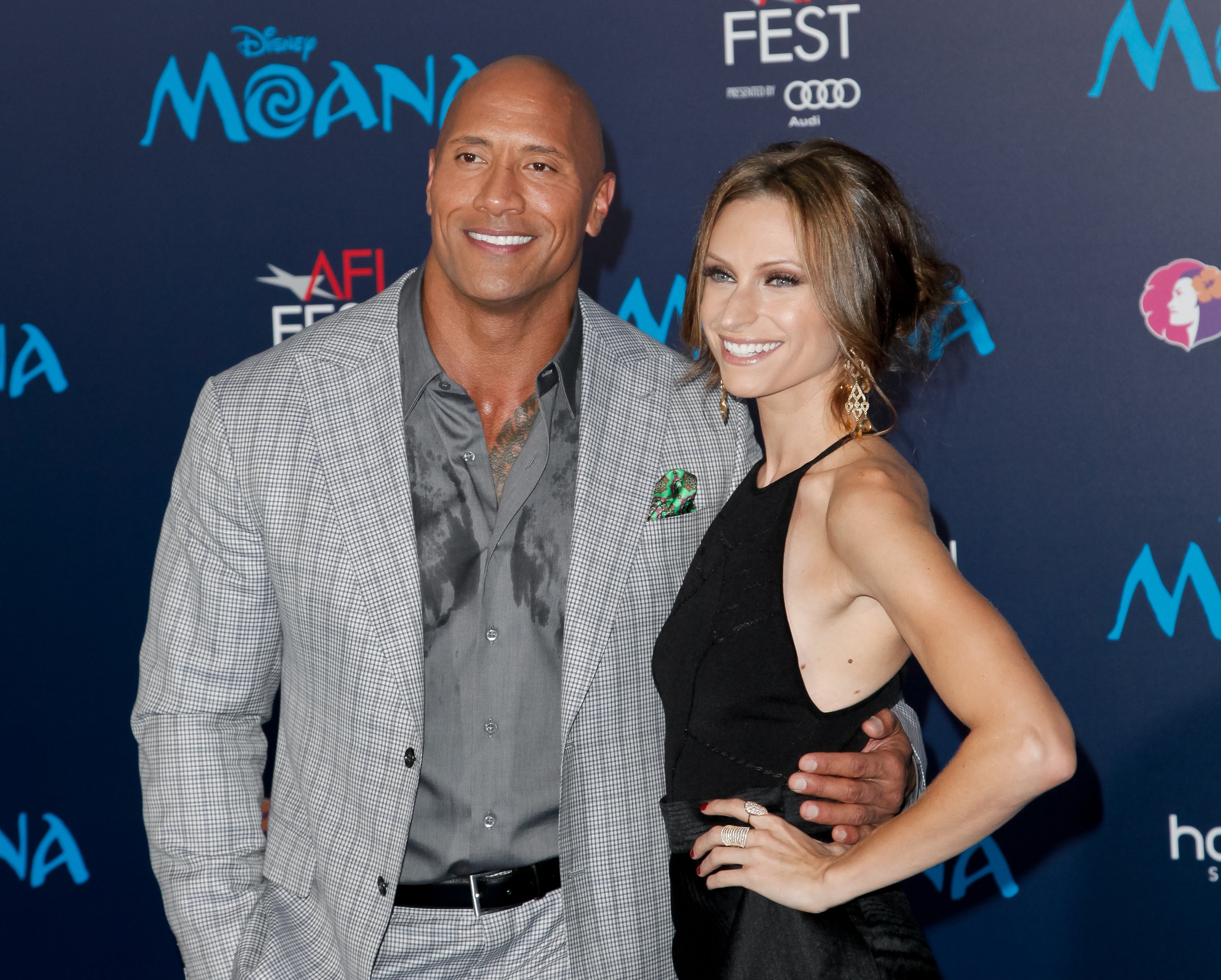 Dwayne Johnson and wife Lauren Hashian during the 2016 premiere event of "Moana." | Photo: Getty Images
After all the years of being together, Johnson gushed over their love for each other. He said they have the "greatest relationship."
The couple's secret to a long-lasting love is that they make each other laugh. Johnson said he teases her with everything in their house.
Johnson admired how his wife transformed into a mother. For him, watching Lauren as a mother has been one of the "most enlightening" experience he has ever had.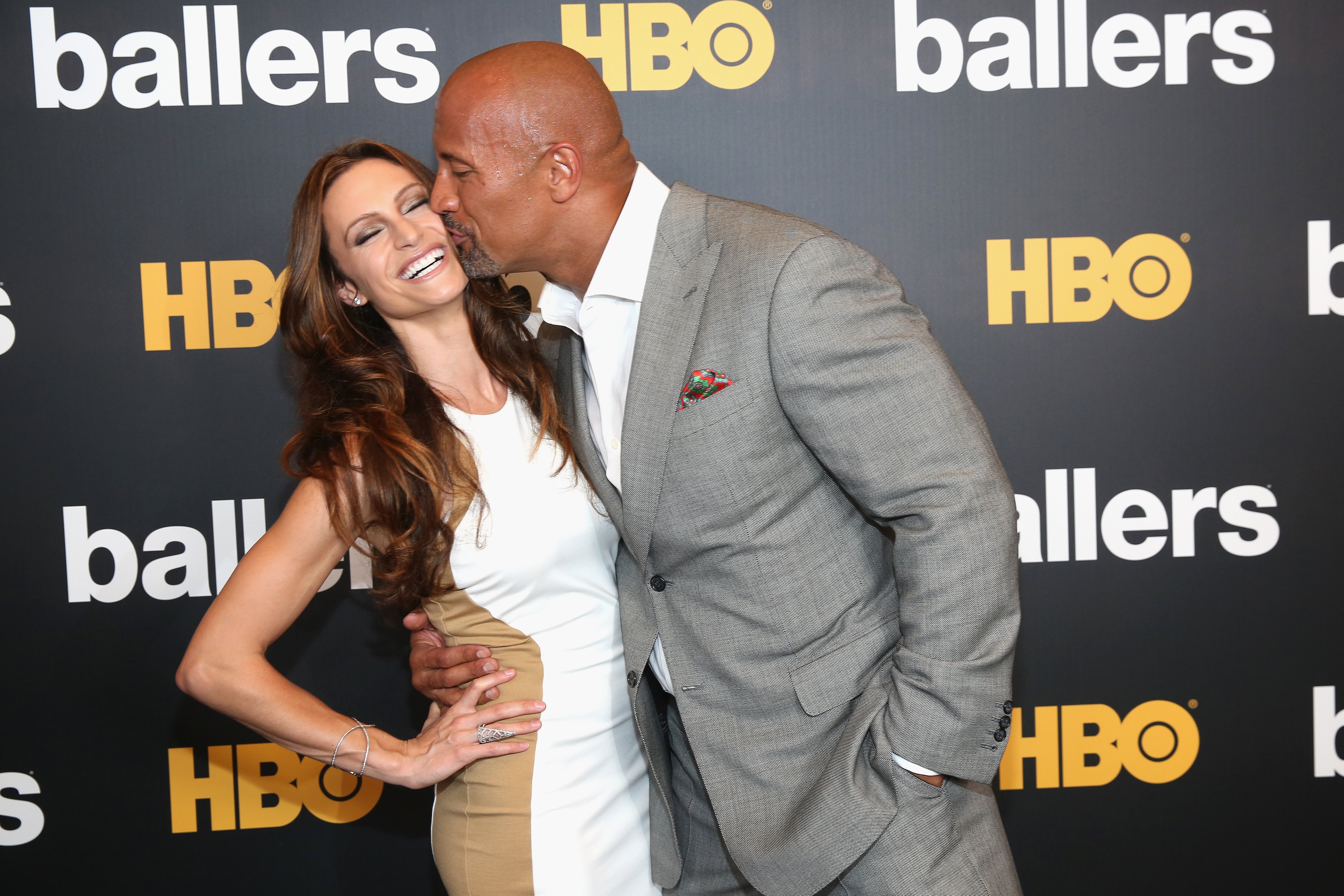 Lauren Hashian and Dwayne Johnson during the 2016 season premiere event for "Ballers" series. | Photo: Getty Images
Johnson witnessed all his daughter's birth. The actor shared his realizations about how strong women are and how he wants every man to know that their opposite sex is really strong.
The "Jumanji" star said that women have a "unique estrogenic reserve." Only women can stand this pain, especially in childbirth, he added
Please fill in your e-mail so we can share with you our top stories!