Coco Austin and Daughter Chanel Pose in Matching Outfits While Surrounded by Pink Roses
Ice-T's wife, Coco, and their four-year-old daughter, Chanel, were recently pictured sporting matching outfits, and they looked incredibly gorgeous together.
Coco Austin is maintaining optimism amid the COVID-19 pandemic and the model recently posted new photos of herself with her four-year-old daughter, Chanel.
In a new photoshoot shared on Instagram, the mother-daughter duo was pictured rocking a white t-shirt with a cute animation that read, "CHANEL" right across it.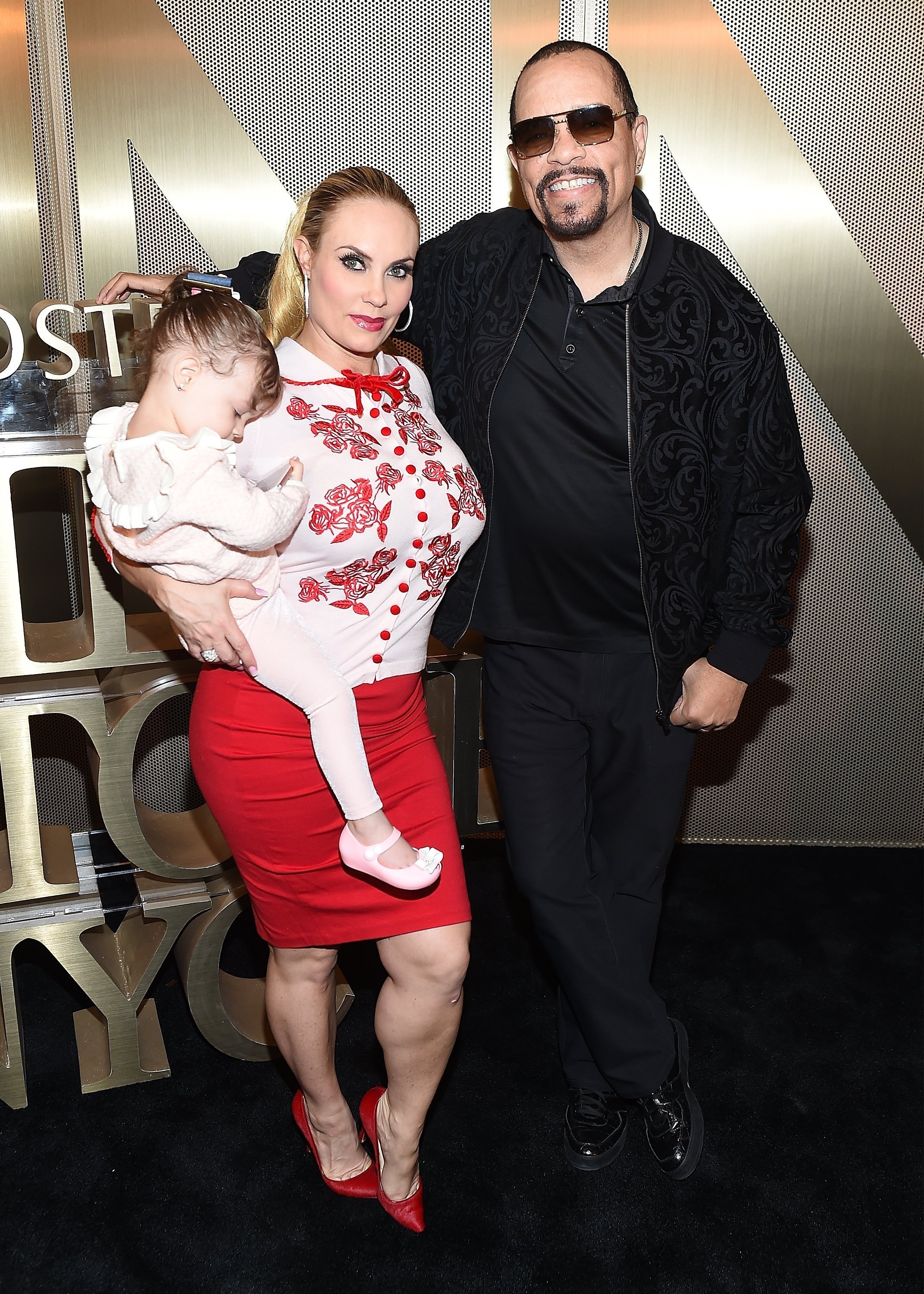 The photo saw the duo wearing their t-shirts alongside leggings. While Austin wore her outfit with a pair of black heels, Chanel opted for a pair of black flats.
The adorable photos which were shot in a room full of beautiful pink roses showed Austin and her daughter striking several cute poses. In her caption, she wrote,
"With all the craziness in the world today sometimes you got to stop and smell the roses??"
Shortly after sharing the post, fans and followers took to the comments section where they left notes for the adorable pair.
One user wrote, "Hey, Austin and Chanel!! Twin besties! So cute!!" while another added, "you girls are the cutest," with many others also leaving lovely comments.
Chanel's birth in 2016 was the ultimate thing that strengthened the love and bond between Austin and Ice.
Austin's recent post comes amid her dad's hospitalization due to COVID-19. Although the model is trying to stay healthy, she reportedly revealed earlier this month that her dad's illness was causing her family to fall apart.
According to her, two of her aunties also got infected with the coronavirus. This took its toll on her and other family members.
Since Austin welcomed Chanel in 2016, the two have developed a strong mother-daughter bond, but Austin's parenting skills have come under question over time.
In March, she shared a photo of herself breastfeeding Chanel and this was met with mixed reactions from fans and followers.
While some aired their support, others criticized Austin's breastfeeding choices because they believed Chanel was too old to be breastfed.
Austin and Chanel's recent photoshoot is not the first time the duo would be seen rocking matching outfits. Last year, the adorable mother-daughter duo was seen sporting matching swimsuits while they were on a family vacation with Ice T in Punta Cana.
Austin and Ice T have been married for nearly two decades, and the two appear to be going stronger every day.
In 2016, the couple celebrated their sixteenth wedding anniversary. To mark the special occasion, Austin took a trip down memory with a throwback photo from the exact moment she met Ice T.
According to her, she met him while she was modeling in a music video he was shooting back in 2000. Two months after their first meeting, they tied the knot.
Although the two have been inseparable ever since their wedding, Chanel's birth in 2016 was the ultimate thing that strengthened the love and bond between Austin and Ice.