Check Out Kawhi Leonard's Extensive List of Injuries after Nine Years in the NBA
The two-time Most Valuable Player went through a long road of injuries that took a toll on his brilliant career. However, he learned to overcome his issues and returned to court even better than before he left. 
While considered one of the best NBA forward players, 29-year-old Kawhi Leonard has also been through tough times while dealing with several injuries that made him stop during his 2017-18 season with the San Antonio Spurs.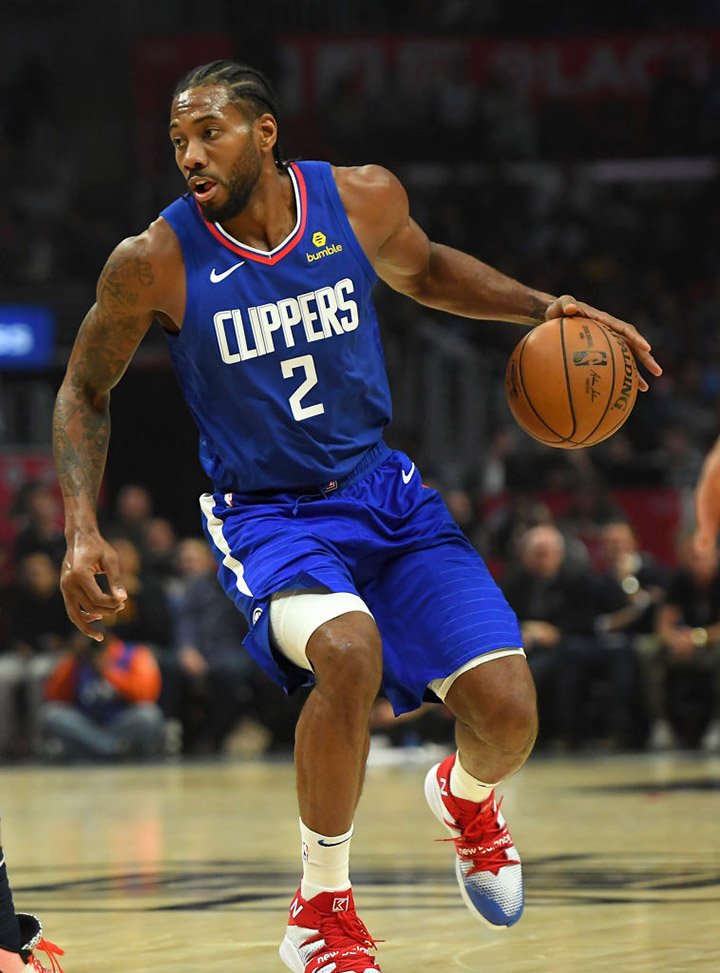 Leonard has played with the Spurs, the Toronto Raptors, and with Los Angeles Clippers. He is a four-time All-Star, had two All-NBA First Team selections, and has won twice as Defensive Player of the Year (2015 and 2016) and Finals MVP (2014 and 2019).
Despite his successful nine previous years with the Spurs, Leonard went from bad news to another during the 2017-18 season when a series of injuries forced him to sit almost the entire season until he could completely recover and definitely split from the Spurs.
OUT OF GAME
Leonard's list of injuries started in the first game of the finals against Golden State Warriors when he stepped on Zaza Pachulia's foot, spraining his left ankle, and forcing him to stay away from the court for the rest of the playoff games. The Spurs ended up losing that year.
However, it was in September 2017 when it was announced that the player had been dealing with quadriceps tendinopathy so he was immediately put into rehab which finally placed him out of the game for three months.
DIFFICULT RECOVERY
When he came back to court in December, he played for a determined number of minutes in four out of the eight games the Spurs had until the following year. However, the start of 2018 was a major turning point in Leonard's career.
That January, Leonard spent time playing and resting until the team announced he that he was going to be out of the season for an indefinite period. At that moment, rumors began to spread on him, not only about his future in basketball but also about a fracture in the relationship between the Spurs and the athlete.
The following month, he traveled to New York to get a second opinion on his injuries and later came back to continue his rehab with the Spurs' medical team. But it was a matter of weeks when Leonard announced he would stop playing with San Antonio.
In April, he still was not able to completely recover from his injuries even though the Spurs had pushed him on several occasions to return to the game. In fact, it started new rumors on whether he was not playing because of his injuries or because of the issues he had with the team.
LEAVING SAN ANTONIO
In the summer of 2018, Leonard requested a trade and though the Spurs tried to convince him to overcome their differences, he did not agree and asked to be sent to any of the Los Angeles teams, Lakers or Clippers. 
The team finally traded him with the Toronto Raptors who showed to be more concerned about helping Leonard with his recovery. During that season, the player managed to lead the Raptors to their first title in 2019. However, he had to deal with left knee tendinitis, as a consequence of his previous thigh injury.
In the end, Leonard had a good recovery and had a great comeback in the 2018-19 season with Toronto leading him to win Finals MVP for the second time. In 2019, he was traded to the Los Angeles Clippers where he plays today.