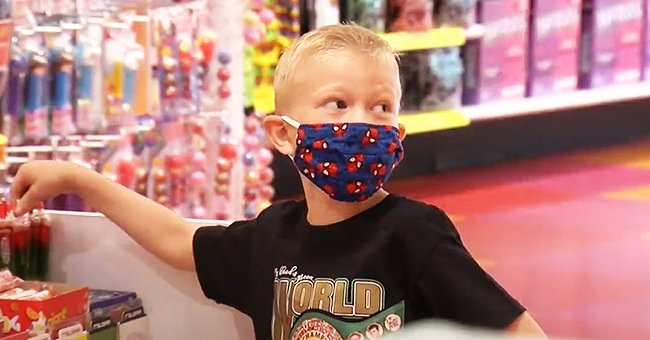 youtube.com/KETKnbc
6-Year-Old Hero Who Rescued Little Sister from a Dog Attack Gets a Reward from a Candy Shop — What Is It?
Superheroes might not exist, but some people in real life deserve to get credit for their heroic deeds. Bridger Walker, a 6-year-old boy from Colorado, is getting the full treatment he deserves.
This week, a candy shop in Denver, Colorado, surprised Walker with a free trip and all the treats he could take. As far as gifts go for a 6-year-old, this is most likely the cream of the crop.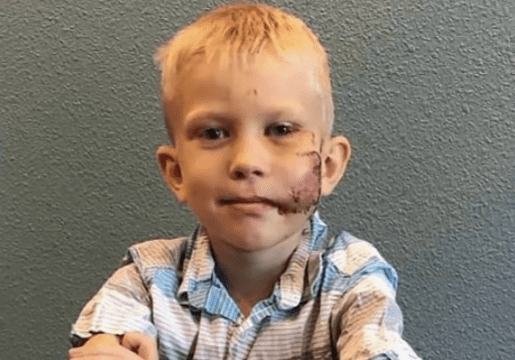 Bridger Walker,6-Year-Old boy who saved his younger sister from dog attack. | Photo: YouTube/Inside Edition
Walker became a viral sensation weeks back after he did something truly inspirational. As his aunt said in a social media post, he saw a dog charging towards his little sister and managed to step in between them.
Even though the dog bit him several times on the head and in the face, Walker remained resolute. He managed to grab his sister's hand and get her to safety.
When asked about why he did so, Walker responded that if anyone had to die, he thought it should be him. There was just so much selflessness, heroism, and bravery rapped in the body of this 6-year-old.
Walker eventually had to get to a hospital, where the doctors gave him about 90 stitches on his face. The hero's aunt eventually made a plea to several actors who had played in superhero movies to reach out to him.
The father also explained that Walker has always been protective of his sister.
Soon enough, the superhero movie actors immediately began to respond. First on the call was Chris Evans, who played Captain America on several Marvel movies.
Per reports, Evans praised Walker for his selflessness and bravery — traits which many have found in Captain America. The actor promised him a signed Captain America shield, adding that he should keep being his brave self.
Next was Robert Downey Jr., the legendary actor who played Iron Man. In a video message, Downey asked the little boy to call him on his next birthday, promising him a surprise.
Now that Walker has gotten a treat at the candy shop, his fame is only growing. Speaking on how this all felt, Robert Walker, the 6-year-old's dad, said that he never thought that his son would go this viral.
He explained that all they were hoping for was a postcard or something. All of this attention has exceeded their expectations.
The father also explained that Walker has always been protective of his sister. Thus, it didn't particularly surprise them that he acted how he did. Despite all of this attention, however, Robert Walker highlighted that his son remained humble and didn't let it all go to his head.
Please fill in your e-mail so we can share with you our top stories!