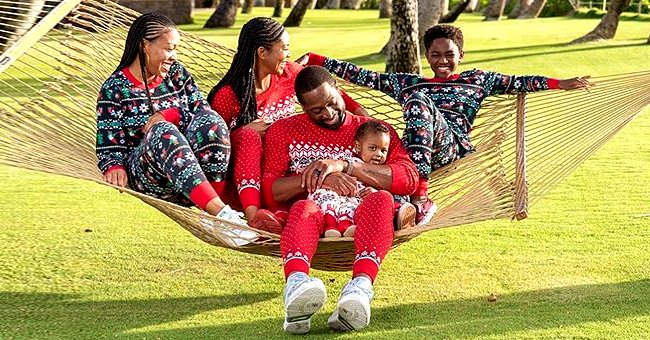 Instagram/dwyanewade
Dwyane Wade Proudly Shares a Video of His Children Zaire and Zaya Doing Cartwheels on a Field
Dwyane Wade's kids made him a proud dad during a recent family outing which he showed off on social media. In the video, Zaya and her older sibling, Zaire, took turns performing cartwheels.
Dwyane Wade's transgender daughter, Zaya Wade, and her older sibling, Zaire, got their dad's Instagram timeline buzzing with admiration after they flaunted their athletic skills.
The video showed Zaire and his sister, Zaya, in an open field as the former did a mock imitation of Michael Jackson's moonwalk dance. He soon switched to cartwheels and did several flips before challenging Zaya to take on four flips.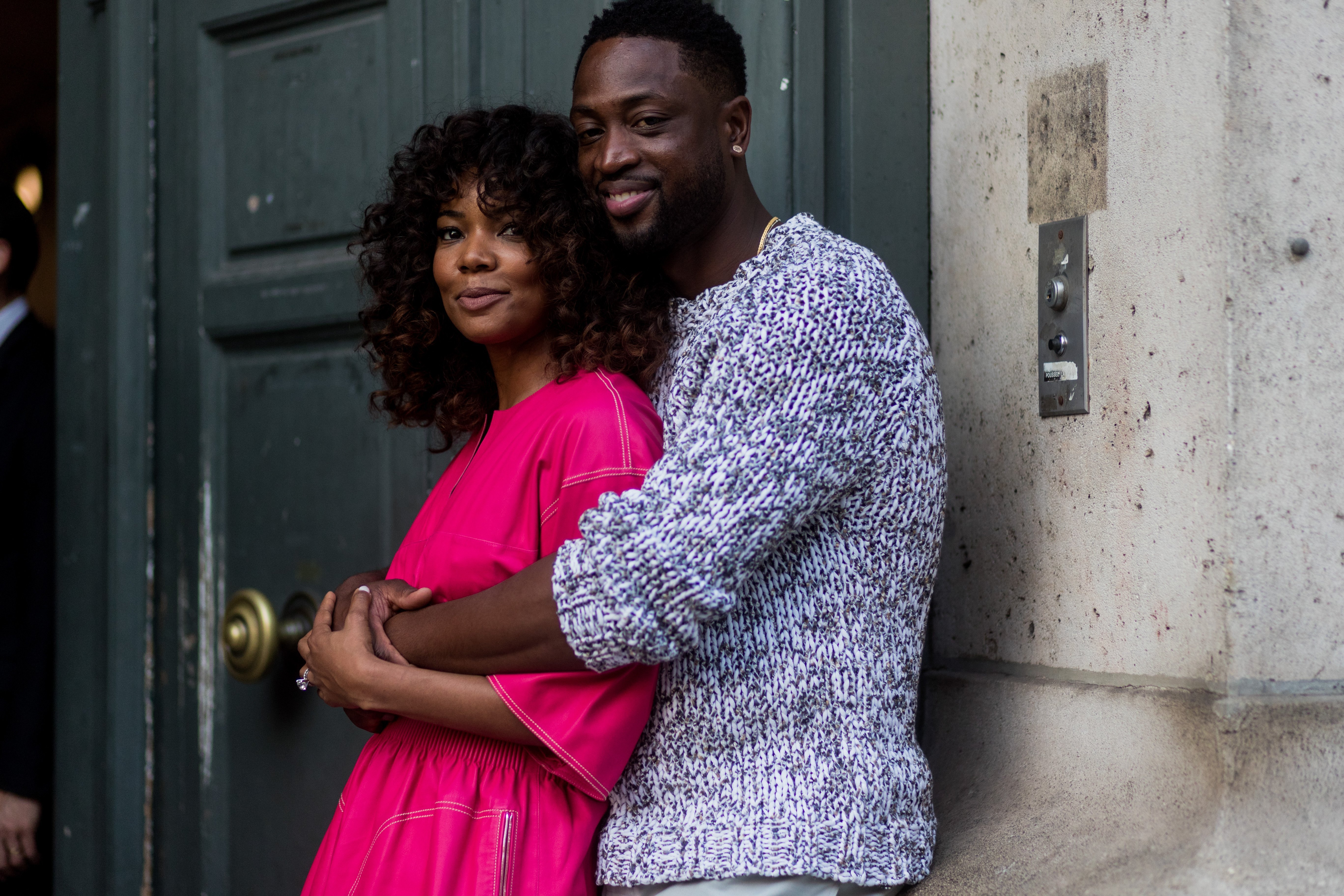 Gabrielle Union & Dwyane Wade hugging outside Hermes during Paris Fashion Week on June 24, 2017. | Photo: Getty Images
The camera's focus shifted to Zaya, who sported a mint green hair color. With grace and poise, Zaya wowed everyone around as she switched the game and did eight flips instead! The 13-year-old finished her show-off with a classic split.
From behind the camera, Dwyane could not hold back on his excitement as he cheered his kids and chanted words of encouragement. He captioned the post with several colorful heart emojis:
"SunDay FunDay! Love Wins????❤️????? @zaire @zayawade"
Fans were particular about Zaya's exceptional skills and how she was able to best her older brother. Someone cheered, "That was awesome!" another admired, "She's so precious." Someone also joked, "She ate him up!"
Earlier in the year, Zaya debuted on the red carpet in grand style at the 2020 Truth Awards.
Dwyane stated that he and Gabrielle made sure to stick to their responsibilities as parents.
Chaperoned by her parents, Dwyane and his wife, Gabrielle Union, Zaya strutted in a colorful tuxedo-style outfit that featured wide-legged pants. She rocked an emerald dog tail coat spiced up with a pink clutch purse.
Dwyane and his star wife donned similar ensembles and flaunted their upscale fashion on Instagram.
On his page, Dwyane did not hold back on praises as he showed off his transgender daughter in her custom-made outfit and classy poise.
Once in an exclusive chat with Ellen DeGeneres, Gabrielle talked about the applause she and her spouse got for supporting their daughter's identity.
According to her, such a gesture was odd because it was supposed to be a regular thing for parents to help their children. However, the opposite applies as many parents are still struggling or outrightly refusing to accept their kids' realities.
During his interview with DeGeneres, Dwyane stated that he and Gabrielle made sure to stick to their responsibilities as parents and give their children all the support and information needed.
Please fill in your e-mail so we can share with you our top stories!