Sophie Turner and Joe Jonas' Beautiful Love Story as They Welcome Their First Child
"Game of Thrones" star Sophie Turner and Joe Jonas welcomed their first baby four years after meeting for the first time. Their beautiful love story is one of a kind.
Sophie, who is best known as Sansa Stark in "Game of Thrones," and Joe, one of the members of the famous band The Jonas Brothers, started talking in 2016 after he sent her a direct message on Instagram.
[Sophie and Joe] had "cold feet" and decided to part ways.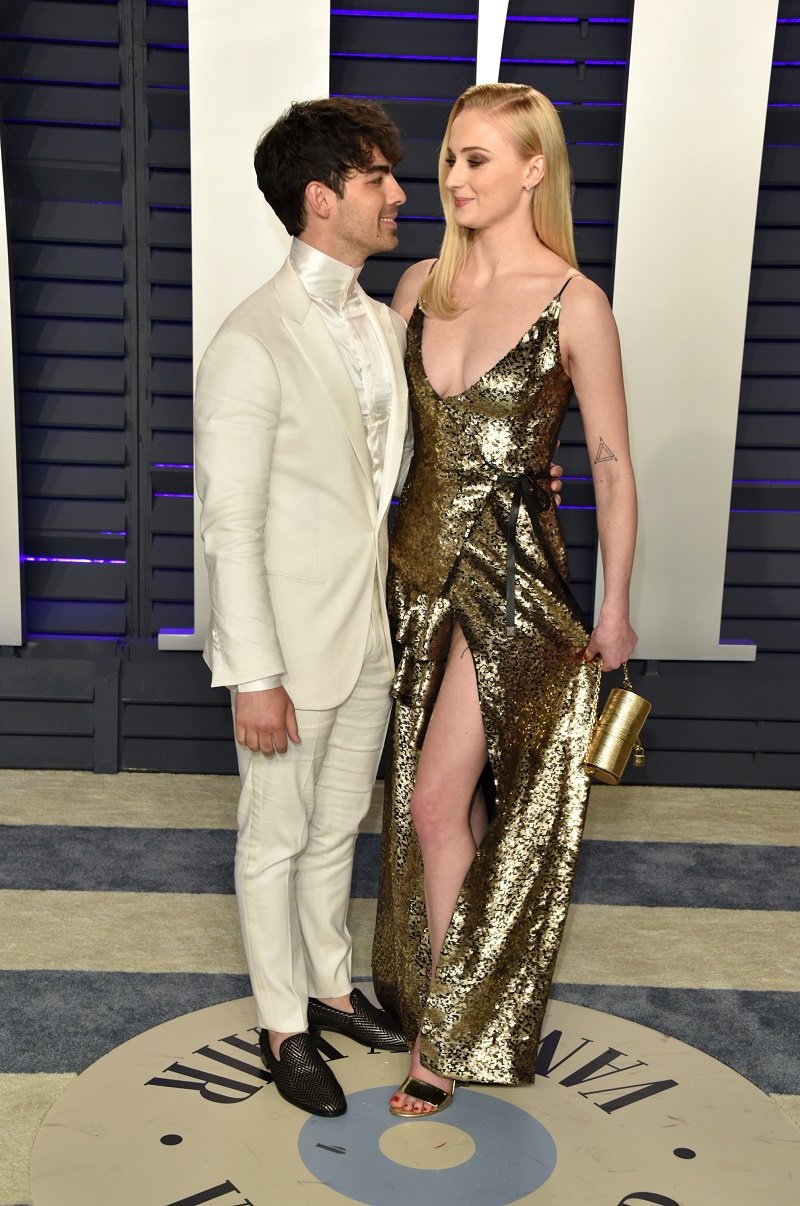 SOPHIE TURNER AND JOE JONAS' RELATIONSHIP
A few weeks later, they met up in London. According to Joe, they were "all in" because they knew they had something unique. Sophie, on the other hand, wasn't even sure that Joe was actually Joe: she thought he could be a catfish!
The actress was so afraid that she took her "rugby boys" with her for their first meeting just to be safe. Fortunately, it was, in fact, Joe Jonas, and they talked "for hours." From that point on, they were inseparable.
However, they tried to keep things under the radar. One of the first hints of their romance hit the internet in November 2016 as Joe was photographed with his arm around Sophie at the MTV EMAs.
The following month, they were spotted in Los Angeles and New York at different restaurants and clubs.
NICK JONAS CONFIRMED THEIR RELATIONSHIP
Sophie Turner and Joe Jonas became kind of Instagram official on January 1, 2017, after she uploaded a photo of the singer smoking a cigar while on a boat with the caption, "Miami Daze." It was not an actual confirmation, but it was enough for their fans.
Then, in May 2017, they attended the Met Gala. Although they didn't walk the red carpet together, they attended Katy Perry's after-party as a couple – holding hands and everything.
That night, Nick Jonas confirmed that his brother and Sophie were in a relationship by sharing a photo online with the caption, "These two," followed by a heart emoji.
In July of that year, Sophie told Marie Claire that they had met each other's parents. The couple met up with the Turners at a pub in north London and with the Jonas during a family skiing trip.
SOPHIE TURNER AND JOE JONAS' WEDDING
Later that year, in October, they announced their engagement on Instagram. Sophie Turner and Joe Jonas' wedding was held in Las Vegas at the A Little White Wedding Chapel shortly after the Billboard Music Awards on May 1, 2019.
Diplo, who attended the ceremony, was one of the first people who posted videos of the beautiful celebration on his Instagram Stories. One of the most shocking aspects of their wedding was that it was conducted by an Elvis Presley impersonator.
A month after their Las Vegas' nuptial, Joe and Sophie tied the knot again in France. According to the singer, they chose that destination because it is one of the most romantic places in the world and because they had spent a lot of time there together.
The couple almost didn't get married, though. Sophie revealed that she and Joe parted ways for 24 hours, describing it as the "worst day" of their lives.
JOE AND SOPHIE PARTED WAYS BEFORE MARRYING
She admitted that they both had "cold feet" and decided to part ways. Fortunately, they got back together the following day.
Another exciting thing that the "Game of Thrones" actress admitted was that Joe Jonas helped her be mentally stable as she fought depression and went through an identity crisis.
According to Sophie, the fact that she became a globaly recognized star at 13, was playing different roles, and had to grow up faster than she should, negatively impacted her.
She pointed out that Joe loves her even more than he loves himself and that he wants to see her find her own happiness.
In February 2020, it was reported that Joe Jonas' wife was pregnant. However, they didn't confirm or deny the reports. Their baby was born on July 27, 2020, as revealed by a representative for Sophie.
Even though they have not shared details of the child, they reportedly welcomed a girl named Willa. Sophie Turner and Joe Jonas' fans cannot wait to see first photos of the baby!