'Today' Co-host Jenna Bush Hager Shares Details of Visit with Her Parents after 8 Months
"Today" co-host Jenna Bush Hager recently revealed heartwarming details from her parents'  unforgettable visit after eight months of not seeing them in person.
Jenna, who has just returned to the "Today" set, told her co-host Hoda Kotb that meeting her parents last week made her emotional. It was her first time seeing them in eight months.
What made the gathering more meaningful was that her parents, former president George Bush and former first lady Laura Bush, were reunited with her youngest son, Hal. For Jenna, it was a perfect moment to cherish forever.
The 38-year-old TV show personality said her parents were able to see Hal just once and that was last year. Her youngest son with husband Henry Hager was born in August 2019, as reported by She Knows. She said:
"We got Covid tests to go see them, but there they are holding their grandkids." 
When the pandemic started, the former POTUS and FLOTUS isolated themselves in their ranch in Texas. As reported by Good Housekeeping, Laura assured her daughter that she and George were "doing great" and that they will have a better reunion after the COVID-19 crisis.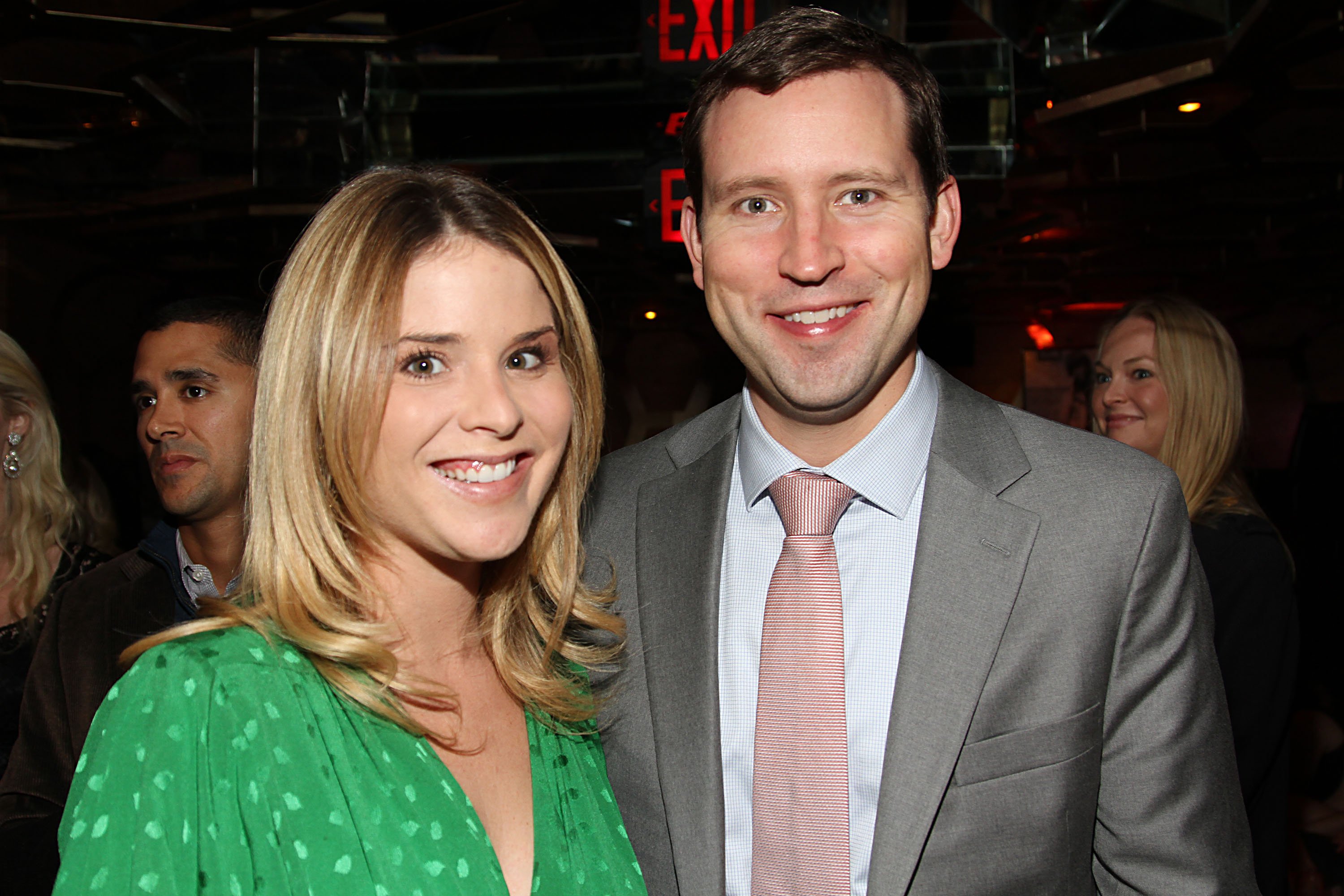 Now that she's back to work, Jenna said it was the first time she left her children at home in four months. Even though she misses her children while working away from them, Jenna is grateful to be back on the set.
While most people are now working from home, Jenna feels a certain "relief" that she is now able to go back to the studio, a place she loves. She went on to say that it was good to be reunited again with her colleagues, including Kotb. She said: 
"It feels empowering and it also feels kind of weird, I have to admit."
In June, Jenna was able to meet her husband's family as well. She shared on Instagram stories the emotional reunion of her daughters, Mila and Poppy, and their grandmother Maggie Hager.
Jenna's family had been quarantined in their cottage in Long Island, New York. Even though they live not far from her husband's family, Jenna said they have not met them for four months.
Her family just drove down the street going to her mother-in-law's house. The sweet reunion made Jenna's children happy.
Jenna described the reunion as "beautiful and special," as reported by the Daily Mail. After her children's reunion with her mother-in-law, Jenna realized that many grandparents must have been missing their grandchildren so much.
Social media has enabled Jenna to keep in touch with her parents. Before she met George and Laura in person, Jenna previously communicated with them through FaceTime.
According to health experts, older adults have higher risks of contracting COVID-19. They are advised to stay indoors to avoid getting the deadly virus.
Since stay-at-home orders are still mandated, many people find new ways to keep themselves productive. Jenna recently revealed her new hobby while in quarantine. 
She said her hobby is nothing new and that it is an activity that most people find it therapeutic.