Getty Images
Richard Pryor Was Married 7 Times — Inside His Marriages and Many Affairs
Iconic comedian and actor Richard Pryor had a successful on-screen career. However, he did not attain the same success in his love life. He was married seven times and had numerous affairs.
Pryor may have departed from the earth but his legacy still remains. He paved the way for future comedians with his incredible on-stage performances in comedy.
In 2018, one of his former wives, Jennifer Lee, revealed that the comedian was an eccentric character who had affairs with both sexes. This was denied by Rain Pryor, one of the actor's kids. Rain maintained that it was all false.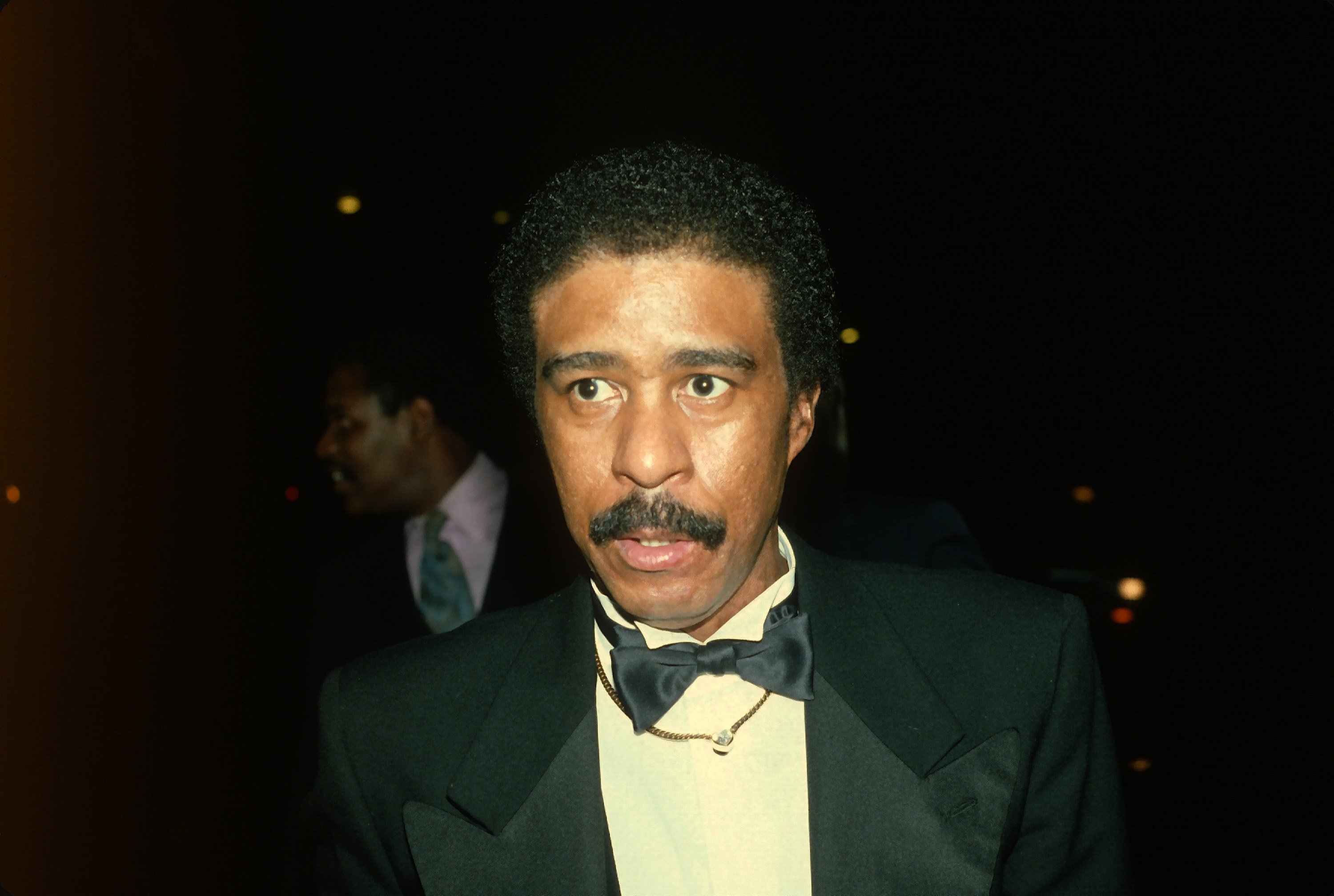 Richard Pryor attending the "Night of 100 Stars" in March 1982 in New York City. | Photo: Getty Images
Whether this is true or not, fans of the comedian may never know. But one thing is certain, and that is, he had plenty affairs and did not settle with one woman for long.
Pryor was married seven times to five different women. First, he walked down the aisle with Patricia Price in 1960. A year later, he was divorced, and their son was born the year after the separation.
Pryor soon moved to another state where he continued to pursue his career. His second marriage was to Shelly Bonus, and it happened when he was expecting his second child, Elizabeth Ann, with an ex-lover.
Bonus and the actor were together for three years. Their union produced the comedian's third child, Rain, who is also a brilliant comedian.
Pryor was born in a brothel and was abandoned by his mother who was a prostitute.
While the movie star acted in 1977's hit movie titled "Greased Lightning," he began dating actress Pam Grier on set. At the same time, he married his third wife, Deborah McGuire who was also an actress and a model.
Lee, an interior decorator who was also in the movie industry and was a correspondent, was the comedian's wife number four.
Within 24 months, they divorced and he moved on to actress Margot Kidder before marrying his fifth wife, Flynn Belaine in 1986.
They separated in 1987, the same year he fathered a son from another relationship. Belaine and Pryor later remarried in 1990. The pair shared two kids, Kesley and Steven.
His last marriage was to Lee in 2001. The interior designer showered him with love amid his inconsistent lifestyle and many marriages. She was his "ride or die" before he passed away after suffering from a heart attack in 2005.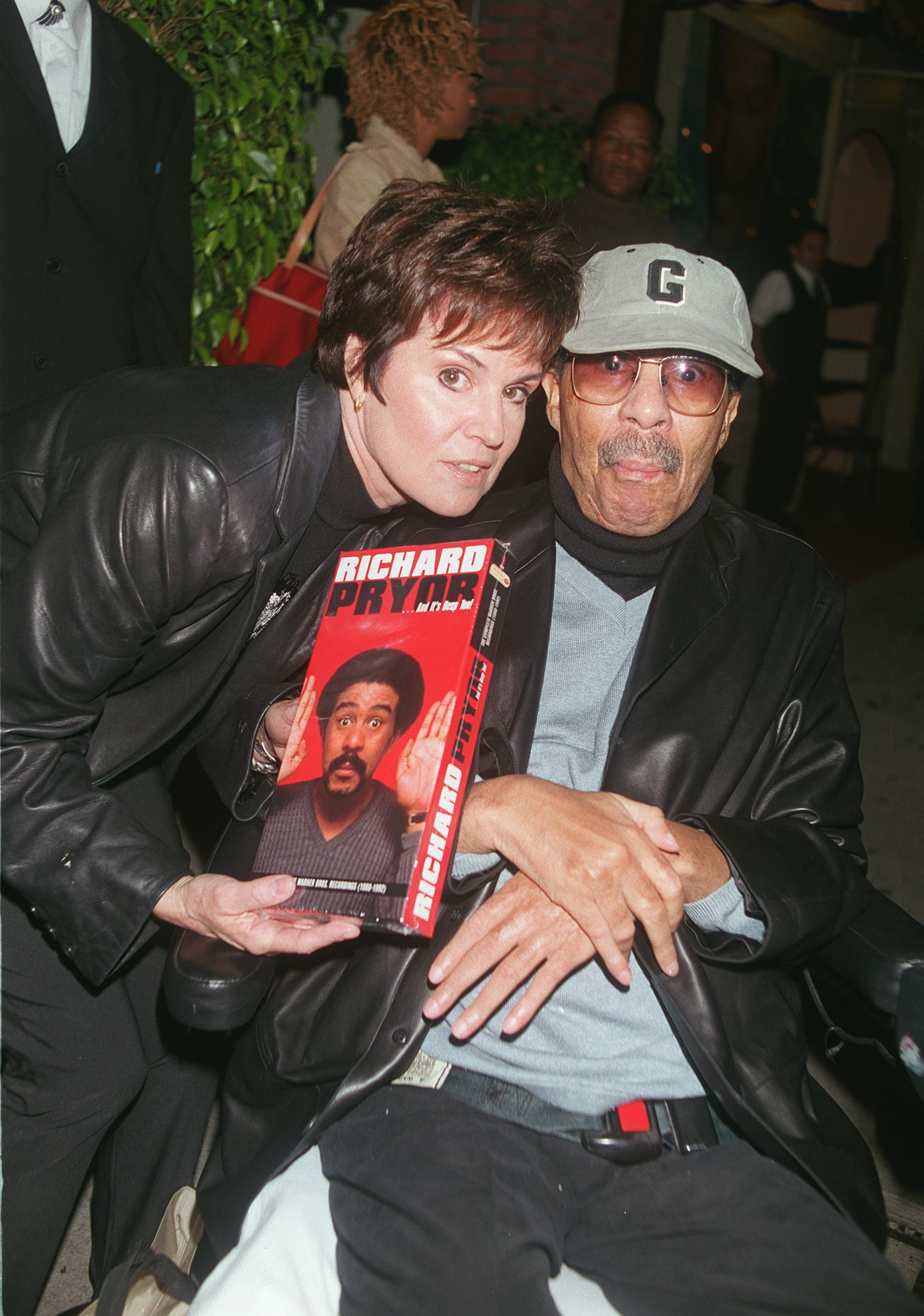 Richard Pryor and ex-wife Jennifer Lee in 1995 | Photo: Getty Images
While speaking to a news outlet about the deceased, Lee explained that she connected with Pryor and understood why he acted so erratic.
Not only was the actor a philanderer, but he also entertained drugs and substance abuse. Lee later explained that while dealing with his demons, Pryor found solace in performing on stage
Pryor was born in a brothel and was abandoned by his mother who was a prostitute at a young age. He did not get the chance to grow up with his parents. His father was a bartender and a boxer. Sadly, the union between his parents lasted for only three years.
Pryor was raised by his grandmother and at an early age, he could identify with comedy. At school, he was the class clown. The deceased found his way to stand-up comedy professionally after his first divorce. He did brilliantly well and also starred in an array of films which earned him due recognition and awards in the industry.
Though his marital life was a bit unsettled and he was not an ideal father, still, he sacrificed this for his talent and introduced an interesting style to comedy which will live on forever.
Please fill in your e-mail so we can share with you our top stories!