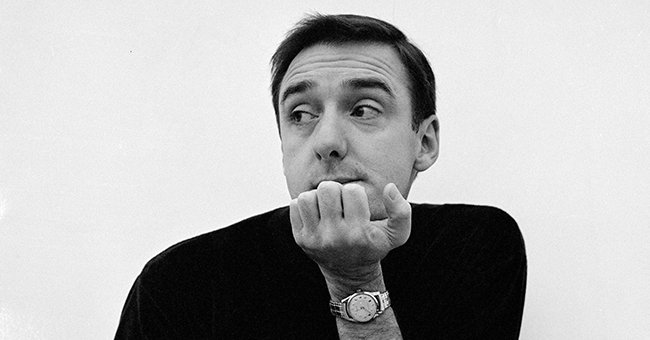 Getty Images
Jim Nabors & His Partner Were Together for 38 Years before the Actor Could Marry Him
Jim Nabors could deliver a performance that showed both insane intelligence and worrisome madness. Best known for his role in "The Andy Griffith Show," Nabors' life was as remarkable as his TV fame.
Jim Nabors was born in Sylacauga, Alabama, on June 12, 1930, to Fred Nabors and Mavis Pearl. He had two older sisters, Freddie and Annie Ruth, who all grew up in Alabama with him as well.
From a young age, Nabors began expressing himself through performing. He sang in high school and was a part of his church choir. After graduating college from the University of Alabama, he got a start on his stage career.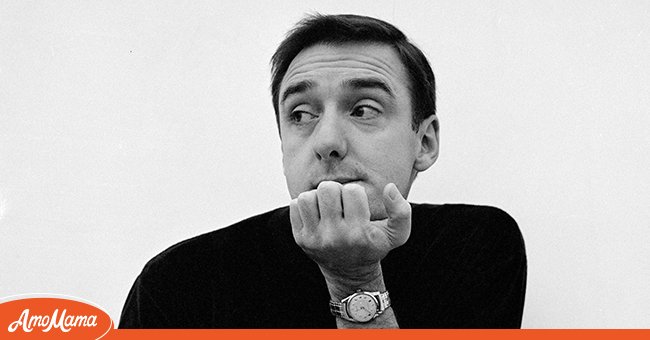 American comedian and singer Jim Nabors leans his chin on his hand and relaxes over a cup of coffee while at a rehearsal for an upcoming show, September 6, 1965. | Photo: Getty Images
LIFE BEFORE HIS CAREER TOOK OFF
Nabors would do skits early on, but his first job ended up being a typist role for the United Nations in New York. A year later, Nabors moved to Chattanooga, Tennessee, and landed a job as a film cutter for NBC.
Due to his asthma, Nabors could not remain in Tennesee, so he decided to move to Los Angeles. He continued to pursue his love of entertainment and landed another job as NBC's assistant film editor.
During his off-hours, Nabors sang and acted at various clubs. One of them was the famous Santa Monica nightclub, where Nabors showed off his ability to go from a high-pitched comedian to a baritone singer.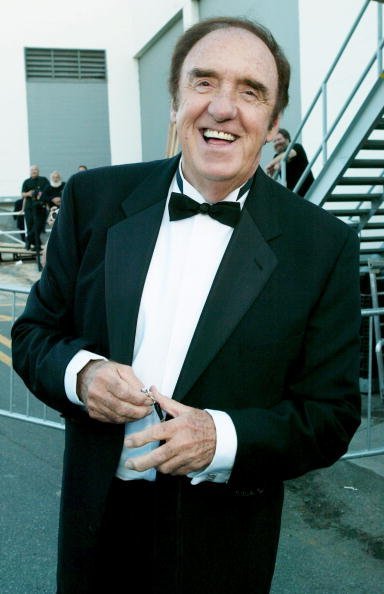 Jim Nabors at The Hollywood Palladium, March 7, 2004 in Hollywood, California. | Photo: Getty Images
LANDING HIS MOST FAMOUS ROLE
Bill Dana reportedly discovered him during one of his cabaret acts based loosely on an Andy Griffith scene. Nabors would later audition for Steve Allen and go on to appear on the latter's variety show numerous times.
Soon enough, Andy Griffith took notice of Nabors' musical gimmick and created the part of Gomer Pyle on "The Andy Griffith Show." Pyle became a fan favorite with his signature phrases, "gawwleee" and "shazzayam."
Nabors came on in the third season. After 26 episodes, Nabors left and got his show, "Gomer Pyle: USMC," in 1964. The show was a success, running for five seasons and turning Nabors into a household name.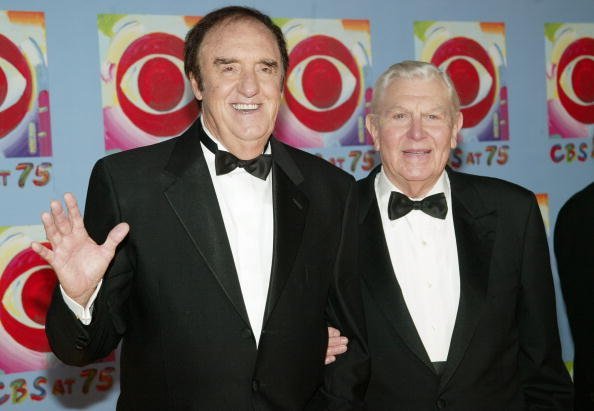 Jim Nabors and Andy Griffith at the Hammerstein Ballroom November 02, 2003 in New York City. | Photo: Getty Images
GETTING HIS OWN VARIETY SHOW
When "Gomer Pyle: USMC" ended, Nabors was financially stable enough to have the freedom to do what he wanted, like pursuing a singing career and doing Vegas shows. In terms of other work in television, he was somewhat typecasted because of his previous TV roles.
Luckily, he landed his own variety show in 1969. "The Jim Nabors Hour" saw Nabors singing with guests, doing comedy sketches, and, surprisingly, making even more money than his previous series.
Unfortunately, the show abruptly ended in 1971 despite high ratings. Nabors did not slow down, though, and immediately began planning an entertainment summer tour.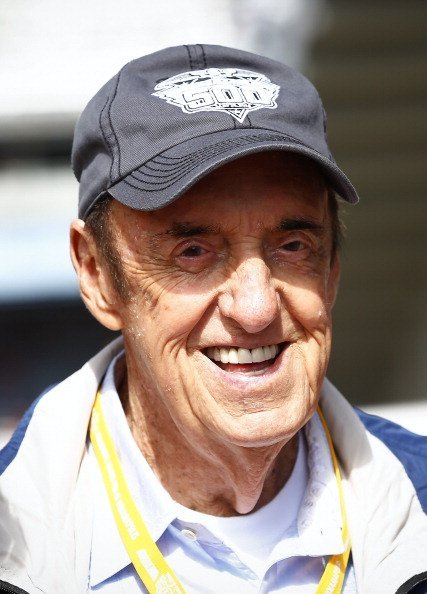 Jim Nabors at Indianapolis Motorspeedway on May 25, 2014 in Indianapolis, Indiana. | Photo: Getty Images
GUEST APPEARANCES AND MOVIE ROLES
He also appeared on various shows, including "The Joey Bishop Show," "The Tonight Show," "The Dean Martin Show," "The David Frost Show," "The Lost Saucer," and "The Rookies."
At various times between 1972 and 2014, Nabors performed with the Purdue All-American Marching Band singing "Back Home Again in Indiana" before the races. It was one of his fonder gigs after his career slowed.
Nabors' Hollywood connections landed him roles in 1982's "The Best Little Whorehouse in Texas" and 1983's "Stroker Ace." Additionally, he acted in theater alongside Florence Henderson in "The Music Man," thanks to Burt Reynolds.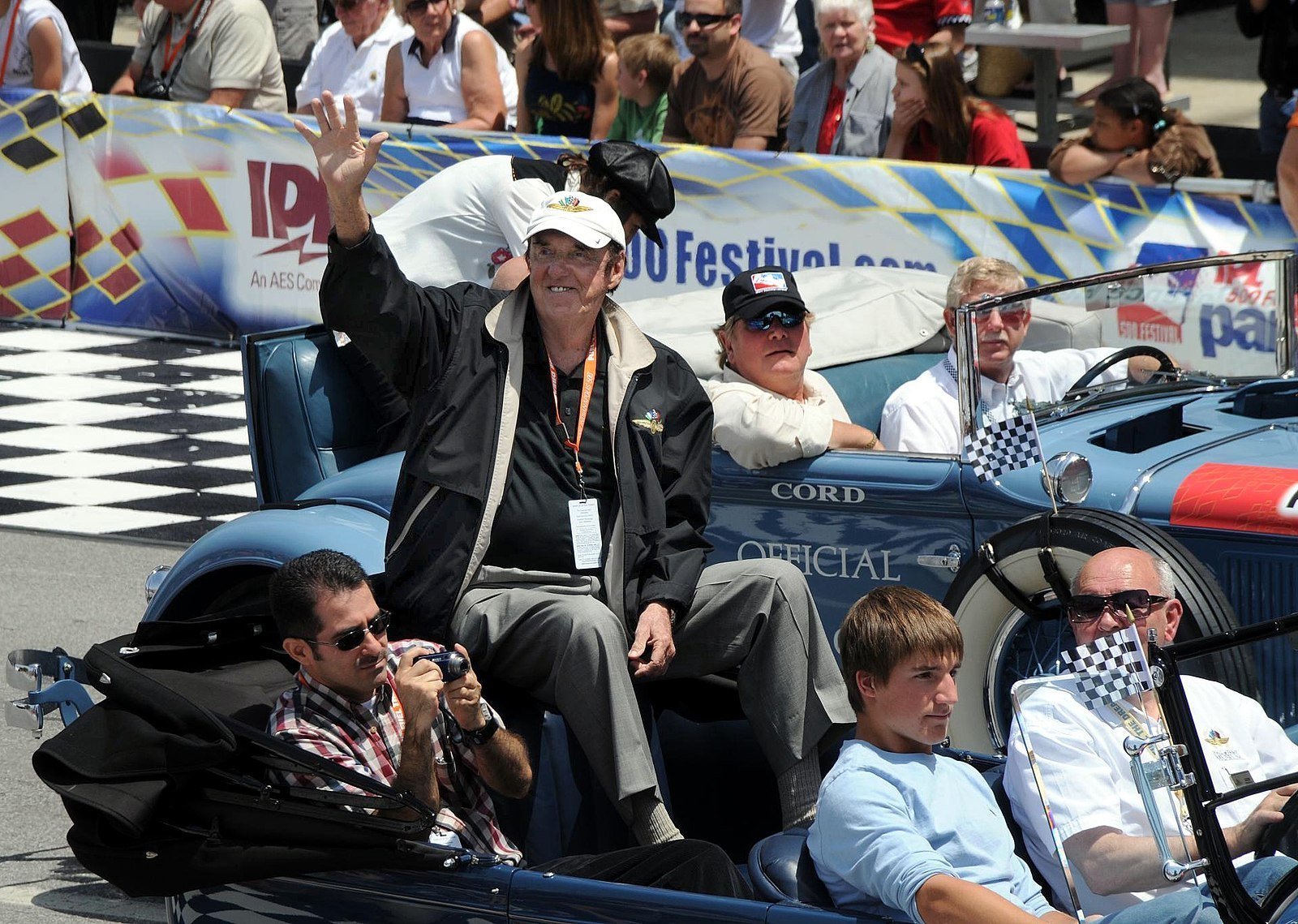 Jim Nabors at the opening of the Indianapolis 500 on May 24, 2008. | Photo: Wikimedia Commons, BSquared AKA Family Paparazzi, CC BY 2.0
OPENING UP ABOUT HIS SEXUALITY
Throughout most of his life, Nabors hid the fact that he was gay. He had his awakening as a child, but he decided not to make a big deal out of it by keeping it private. Speaking about his sexuality, he once said:
"I haven't ever made a public spectacle of it. Well, I've known since I was a child, so come on. It's not that kind of a thing. I've never made a huge secret of it all."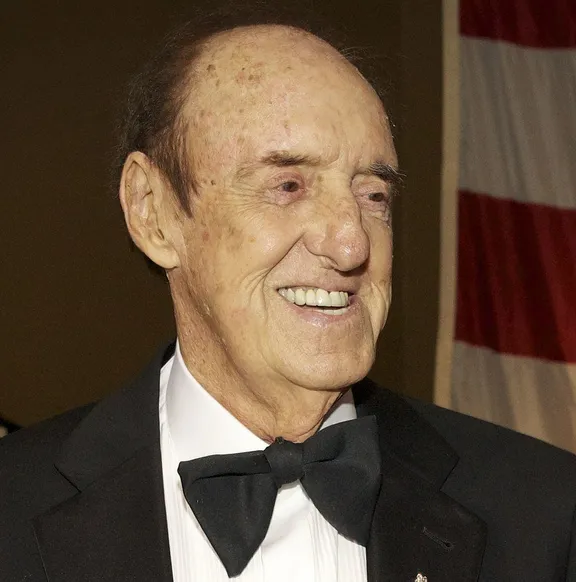 Jim Nabors when he was promoted to the honorary rank of sergeant during the Marine Corps birthday ball in honor of the 238th birthday of the Marine Corps. | Source: Wikimedia Commons
IT WAS NOT A BIG DEAL
In 2013, he and his longtime partner, Stan Cadwallader, finally exchanged vows at a Seattle hotel. They first met in 1975 when Cadwallader worked as a firefighter. After a while, he worked for Nabors, and the pair began a relationship.
Ultimately, he kept his sexuality a secret not because he was ashamed but because he wanted to keep things private. It turned out well for him and Cadwallader, as they enjoyed decades of love with one another until his passing.
In November 2017, Nabors passed away in his home in Honolulu, Hawaii. Cadwallader revealed that Nabors' health had been declining for a year before his passing.
His immune system was suppressed after he underwent surgery for a liver transplant in 1994. He was diagnosed with Hepatitis B at the time, something he contracted during a trip to India.
Please fill in your e-mail so we can share with you our top stories!