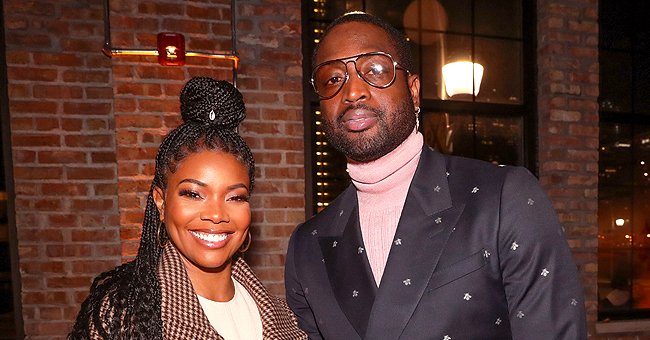 Getty Images
Check Out Gabrielle Union's Daughter Kaavia's Adorable Focused Look
One-year-old Kaavia James, actress Gabrielle Union's daughter looked too adorable to handle in a recent side profile picture that Union shared on Instagram.
Kaavia James, the daughter of actress Gabrielle Union and her husband, Dwyane Wade, has once again captured her mother's fans and followers' hearts. The actress shared a photo of the adorable tot in a recent Instagram post with a caption that read,
"Focused. ?? ?? @kaaviajames."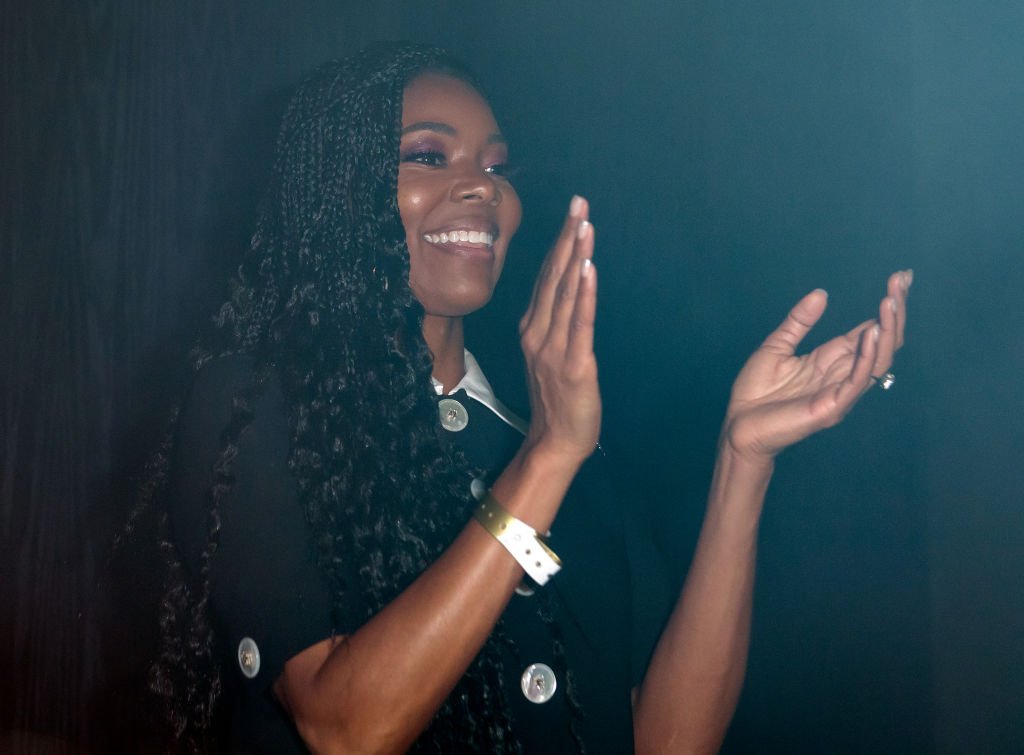 Gabrielle Union claps her hands during Dwyane Wade's jersey retirement celebration hosted by LYFE Brand at HYDE American Airlines Arena on February 22, 2020, in Miami, Florida | Source: Getty Images
In the picture, Kaavia's expression depicted precisely her mom's caption. The image was a side profile of the adorable 1-year-old who was intensely concentrating her gaze on something out of the camera frame.
She was wearing a pastel pink top with little white rabbits printed on it. Her short dark curls were piled atop of her tiny toddler head.
Union's fans did not stand a chance against Kaavia's enchanting cuteness and they flocked to the comment section with unending praise for the beautiful little girl.
Kaavia James was born in November 2018 via surrogate after years of her parents struggling with infertility.
Union has many things in her life that make her proud, championing this list would probably be her children. Very frequently, Kaavia and her siblings are featured all across Union's social media pages.
In June, the actress shared a series of beautiful candid photos of herself with her cute 1-year-old, penning a heartwarming message in her caption which read,
"Protect them. Love them. Support them. Encourage them. Fight for them. #WeAllWeGot."
The pictures featured Union dressed in a fetching dark blue dress with little white polka stars and rocking long black braids. Little Kaavia, her photoshoot buddy, was dressed in blue and white striped overalls and a peach-colored t-shirt.
From the first snap of the slide in which Union crouched to give her daughter a soft kiss, fans knew they were in for a treat of sweetness. The following slides showed Union and Kaavia playing together and sporting the brightest smiles.
Although Kaavia is known for stealing her mom's fans with her cuteness, her hilarious expressions are yet another way in which she does that.
Late in April, Union posted a slideshow of pictures of Kaavia looking every bit as uninterested as a 1-year-old could possibly be.
Kaavia was sitting in a chair with a straight face that said just how "over it" she was despite her mom's efforts to cheer her up and get her excited.
The little cutie was born on November 7, 2018 via surrogate after years of her parents struggling with infertility. Since her birth, Kaavia has been a source of joy and laughter to her parents, family, and the many other people who adore her.
Please fill in your e-mail so we can share with you our top stories!