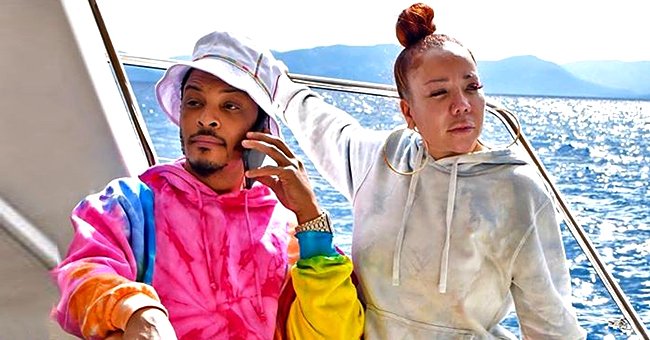 Instagram/majorgirl
See These Adorable Pictures of Tiny Harris and TI during Their Recent Vacation

Tiny Harris and her husband T.I have been doing some traveling and just shared adorable pictures of themselves enjoying their vacation. Check them out now.
Tiny Harris has been getting showered with love by her husband, especially since it has been her birthday recently. And now she's shared some more envy-inducing photos of the couple on their vacation.
The rapper definitely stepped up his game, making sure his wife felt like a princess, even arranging a surprise romantic dinner on the beach.
Harris shared some stunning photos of them cuddled on a yacht as well as spending time with their friends.
As she continues to be at the receiving end of gifts and trips from her husband, the reality star and singer has been expressing her gratitude for her experience writing,
"Life is too short to worry about ppl [sic], places or things that don't change your everyday life! I'm in love with mine. #Thankful #BlessedNHighlyFavored #GodChild."
The holiday came after her husband pulled out all the stops for her birthday which also included a brand new Bentley, much to her delight.
However, things have not always been so smooth between the couple with Harris even filing for divorce in 2016.
During an interview, she said that she could not seem to stay apart from her husband.
Harris and her husband have seven children, three together and four from a previous relationship. The singer revealed that after their split, they decided to make things work.
During an interview, she said that she could not seem to stay apart from her husband, adding that they have a lot of love for each other. She said:
"We can run from it for a minute and be like, 'Urgh, I'm through with him. I don't care nothin' bout it.' But then love comes back and I'm like, 'Lets co-parent. Let me talk to you about this.'"
While the divorce was called off last year, Harris appeared on Jada Pinkett Smith's "Red Table Talk" and revealed that their relationship had changed after the rapper returned from prison.
She explained that before, she was more timid, but she had grown into a more assertive person, something that T.I had not initially been on board with after she accused her husband of cheating on her.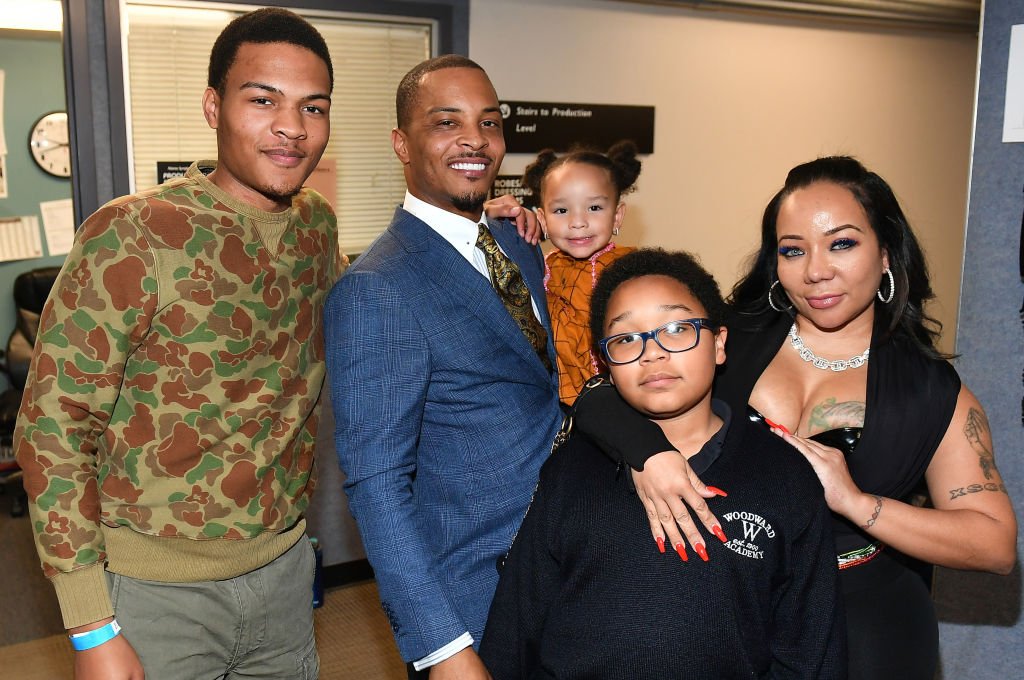 Messiah Harris, T.I., Heiress Diana Harris, Major Harris, and Tameka "Tiny" Harris pose backstage during the "Between The World And Me" Atlanta premiere in 2019| Photo: Getty Images
While they may have worked through their relationship issues, earlier this year, T.I faced a lot of criticism after his
controversial
comments that he had "yearly trips to the gynecologist" to check his daughter's virginity.
While he eventually apologized to his daughter, he revealed that he had not been able to see his daughter due to the coronavirus pandemic as she had been staying with her mother, Ms. Niko.
Please fill in your e-mail so we can share with you our top stories!