T-Pain and Amber Najm Have Been Married for 17 Years — Meet the Rapper's Beautiful Wife
Singer and rapper T-Pain has achieved great success in his musical career and personal affairs. He has been married to Amber Najm for 17 years. Here are some details about the rapper's beautiful wife.
Seasoned entertainer T-Pain married Amber Najm in 2003 when he was 18 and she, 22. They share three kids named Kaydnz Kodah Najm, Muziq Najm, and Lyriq Najm.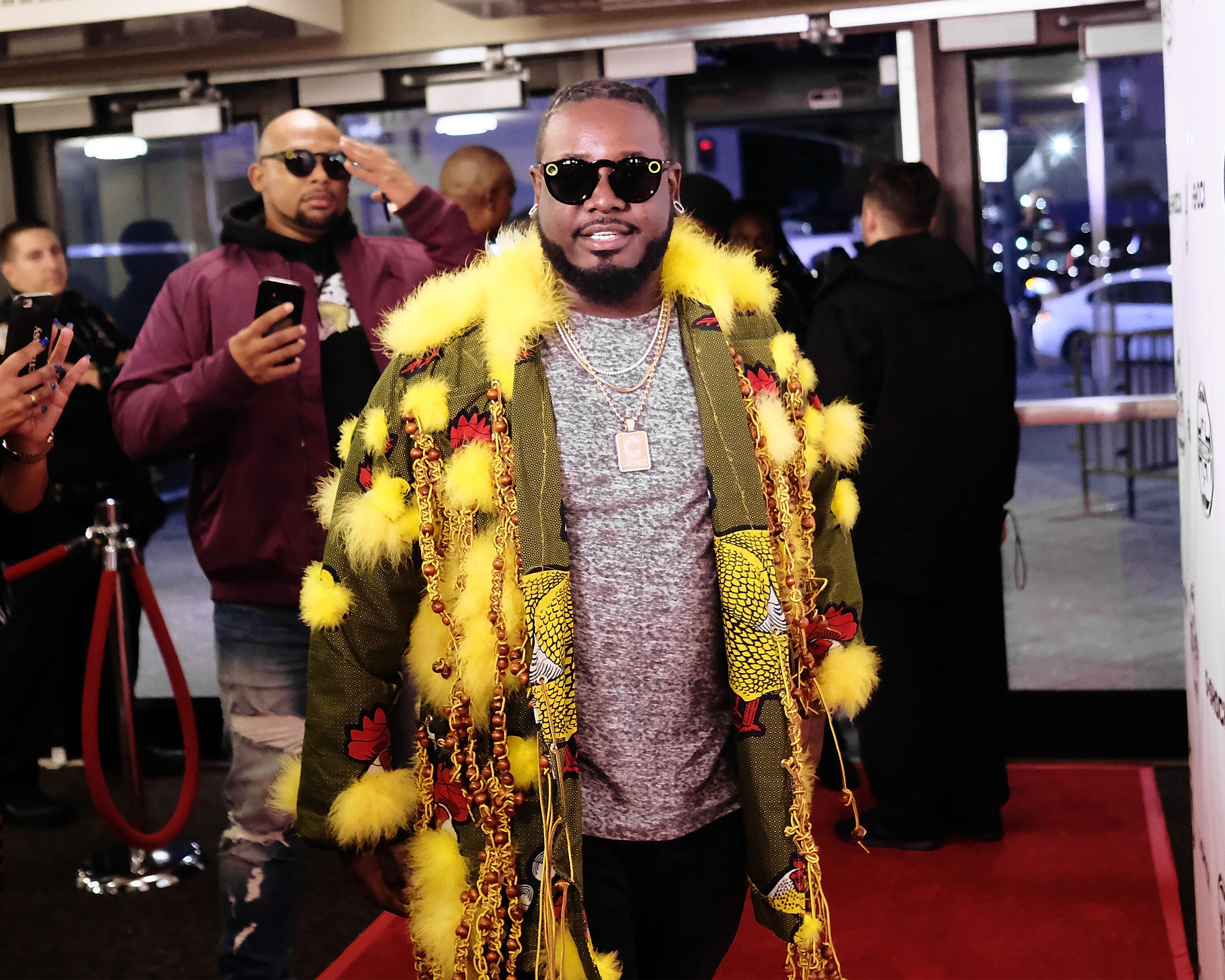 Najm is not one to shy away from flaunting their love life online though not with the same consistency as many celebrities. The mother-of-three makes it a duty to celebrate her man on Instagram while also putting up posts from their outings.
A throwback image updated in April showed the couple sharing a sweet kiss. The rapper was dressed in a suit while his wife rocked a white dress. Under it, she quipped,
"we've been married for 17 years, we were just posting that it's the anniversary of when we got engaged. Also Happy Husband Appreciation Day love @tpain."
The couple's amazing love story began during Najm's college years. She is a Florida A&M University alum and she graduated with a degree in Business. She had a military background so it is not surprising that she decided to serve in the US military for four years.
Over the years, the couple established a strong bond through commitment and are unwavering in their affection. Najm, who is a full-time mom, is actively involved in her husband's music label, "Nappy Boy Entertainment."
Last year, T-pain addressed the rumors of having an open marriage with his wife. This was after the news of a threesome which the couple engaged in went viral.
Despite being a few years older than T-Pain, his wife has continued to support and promote his music, and the couple has joined forces to parent their kids excellently.
On the other hand, the age difference did not stop the singer from taking on the role of the family's breadwinner. Reportedly, the father-of-three once shared that he is particular about making his wife and kids have the necessary provisions.
Even though the couple does not always put up their private moments online, they seem to have each other's backs and would not fail to correct any false statement concerning their marriage.
Last year, T-Pain addressed the rumors that he had an open marriage with his wife. This was after the news of a threesome that the couple engaged in went viral. 
In the same interview, he further talked about the secret to their long-term relationship. The singer explained that they are both excellent listeners and this has helped them in waxing stronger.