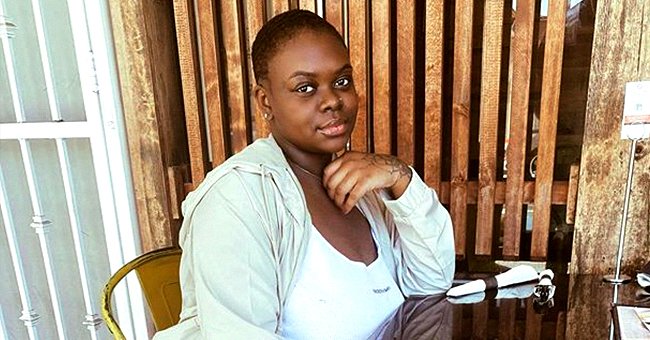 Getty Images
Snoop Dogg's Daughter Cori Flaunts Her Figure in a White Top and Camo Pants in New Pic
Snoop Dogg's daughter Cori is flaunting her curves in the latest photo shared to her Instagram page. Check it out now.
Snoop Dogg's daughter Cori is flaunting her figure in a photo showing her wearing camo pants and a sexy white corset top.
The model frequently models clothes for "Fashion Nova Curve" and she looks stunning in the latest post, captioned "no limit."
In another post repping the clothing label, Cori models a golden brown swimsuit as she bathes in the sun, and she is glowing.
Earlier this year, the 20-year-old faced some criticism after she revealed that she had gotten a tattoo of the word "Belle" on her face. One troll said:
"She has low self-esteem. She writes beautiful on her face thinking the tattoo will help convince herself that she is. Folks just do anything for attention these days."
However, fans defended her, with one writing that he thought the script was beautiful, and another calling it perfection.
In addition to modeling, Cori followed in her father's footsteps and joined the music industry. In 2017, she released her first music video for her song, "Sittin in My Room," which was an ode to her aunt, singer Brandy.
The rapper is a family man at heart having been with his wife Shante Broadus since highschool.
Her father, Snoop Dogg, has been in the hip hop industry since the early 1990s after being discovered by Dr. Dre, who invited him to collaborate on the song "Deep Cover."
However, the rapper is a family man at heart having been with his wife Shante Broadus since highschool. In 2014, he opened up about his family sharing that he wanted them to have a different life to what he went through. He said:
"The struggle that I went through, that my mom went through, I didn't want my kids to have that. I wanted them to understand that its ok to struggle but I want to help you try to avoid some of the things that I had to face."
In 2015, Snoop Dogg announced that his eldest son Corde Broadus or "Spanky Danky," had welcomed his first child with his girlfriend, Jessica Kyzer.
In addition to Corde and Cori, Snoop Dogg and his wife also have another son, Cordell Broadus. This was the first grandchild for the rapper.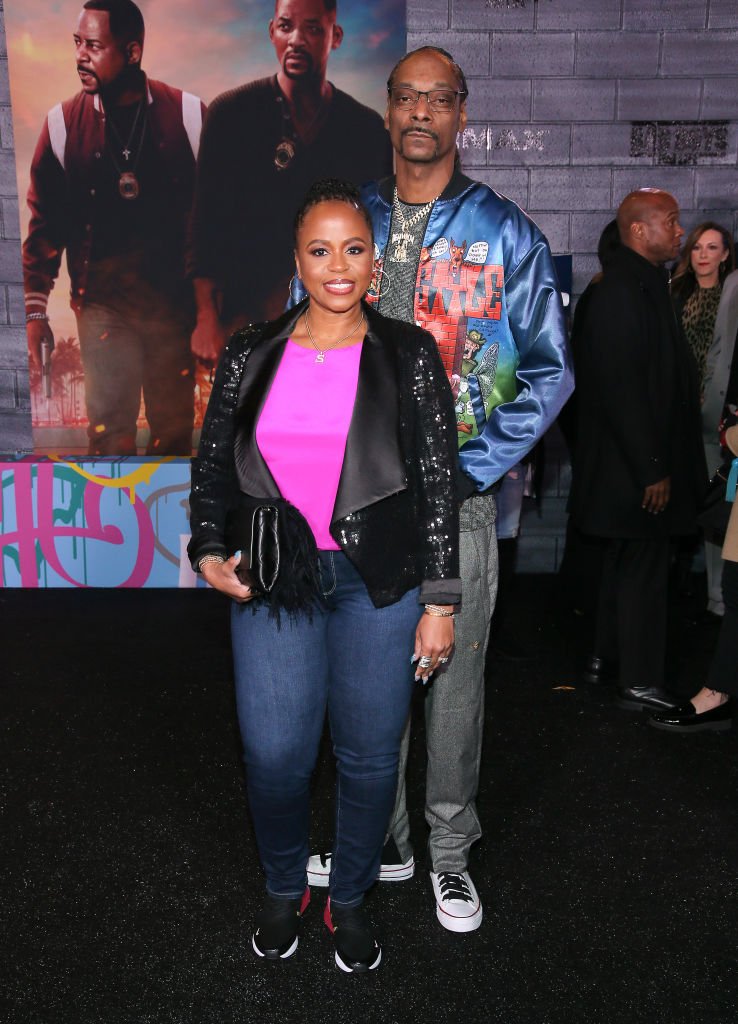 Shante Taylor and Snoop Dogg attend the World Premiere of "Bad Boys for Life"| Photo: Getty Images
While the relationship with his wife is still going strong, the couple filed for divorce in 2004. However, the rapper cancelled the proceeding, believing that divorce was not an option.
The star admitted to getting caught up in the party scene and girls but ultimately realized that what he has with his wife was irreplaceable.
Please fill in your e-mail so we can share with you our top stories!