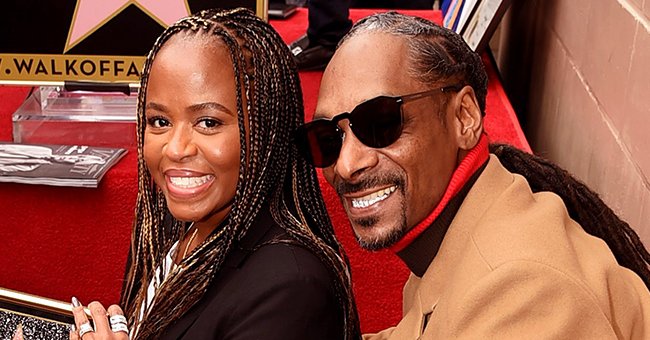 Getty Images
Snoop Dogg's Wife Shante Broadus Shares Sweet Family Snap to Honor Him on Father's Day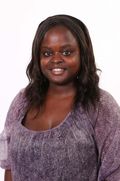 Snoop Dogg's wife, Shante Broadus, paid tribute to him on Father's Day with a sweet message as she shared a throwback photo of all their children.
Snoop Dogg's wife, Shante Broadus, was feeling nostalgic as she paid tribute to her husband on Father's Day with a throwback picture of the rapper and his family.
She kept the caption sweet and short, writing "Happy Father's Day [Snoop Dogg]." The proud mother of three also quoted the titled for a Cheryl Pepsii Riley song as she ended her tribute with "thanks for my child."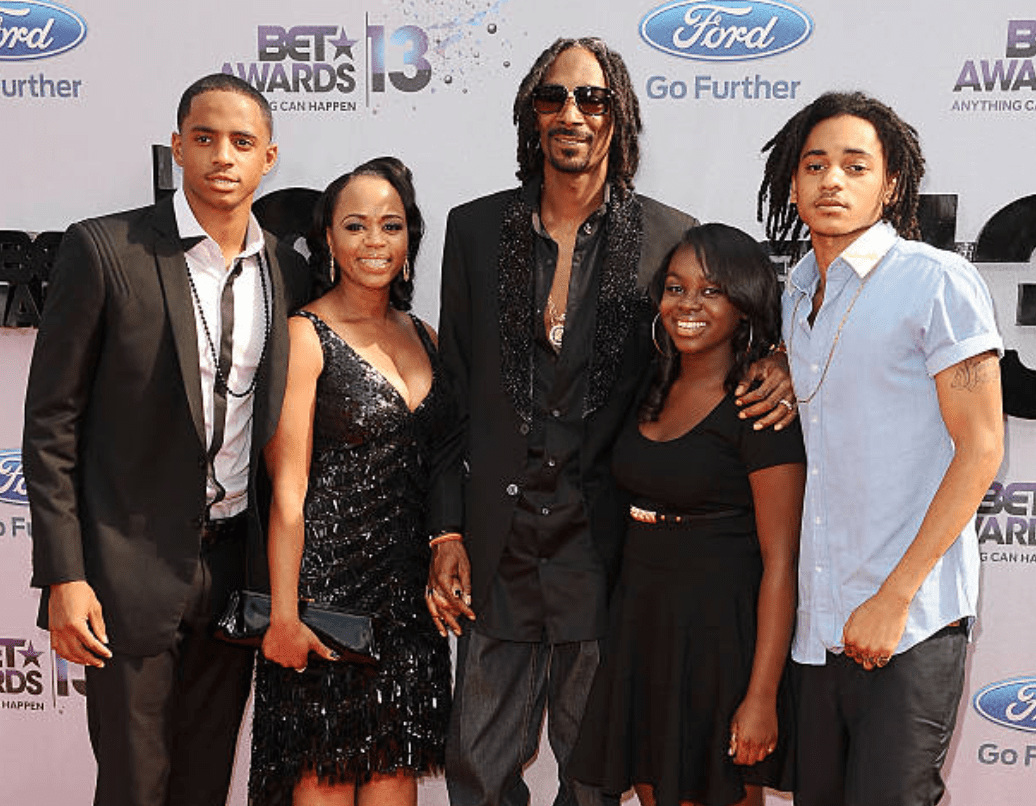 Snoop Dogg, wife Shante Broadus and their children Corde Broadus, Cordell Broadus, and Cori Broadus arrive on red carpet at the BET Awards on June 30, 2013, in Los Angeles, California | Source: Getty Images (Photo by Jason LaVeris/FilmMagic)
Many fans joined Shante in wishing
Snoop Dogg
a happy Father's Day. One fan noted the reference to the song she was making and
said
, "I remember that song y'all [sic] I think By Cheryl Pepsi Ryley."
Another fan quoted a few of the lyrics to the song, while one person gushed, "this is such a beautiful family portrait." A commenter also showered Shante with praises and wrote, "with beautiful, radiant Shante right by his side."
Snoop joined a list of celebrities in supporting John Legend's Father's Day virtual concert titled, "John Legend and Family: A Bigger Love Father's Day."
The force behind the reality show, "Snoop Dogg's Father Hood," also reflected on his own family and shared a throwback photo of himself posing in matching outfits with his two sons, Cori, and Corde.
Snoop Dogg and Shante were high school sweethearts who tied the knot in 1997. The couple hit a low point in their relationship when the rapper filed for divorce in 2004.
It is reported, that shortly after, he canceled the divorce proceedings. In a candid interview with MTV, the Broadus patriarch admitted that he made a mistake and had gotten caught up in the celebrity lifestyle.
Snoop Dogg shared with MTV that he was trying to make things right with his family after returning home and strengthening his bond and love for his wife and kids.
He explained that he had gotten caught up in partying, in women and enjoying the Hollywood scene. Ultimately, he professed his unconditional love for Shante and said divorce was no longer an option for them.
Only days before Father's Day, Shante and Snoop Dogg celebrated the wedding anniversary. In honor of their special day, Snoop Dogg shared some of his favorite photos with his wife.
The images included, their wedding photo, where the couple were both dressed in white, a prom photo, and a kiss he shared with her at his Hollywood Walk of Fame induction ceremony in 2018.
Please fill in your e-mail so we can share with you our top stories!