Daughter Reunites with Teddy Bear Containing a Recording of Her Late Mother's Voice
A young woman recently announced that she lost a teddy bear, which contains a recording of messages from her late mother, and a few days later, she happily reunited with the teddy. 
Last week, Mara Soriano lost one of her most prized items — a teddy bear containing a recording of her late mother's voice — after her backpack was stolen.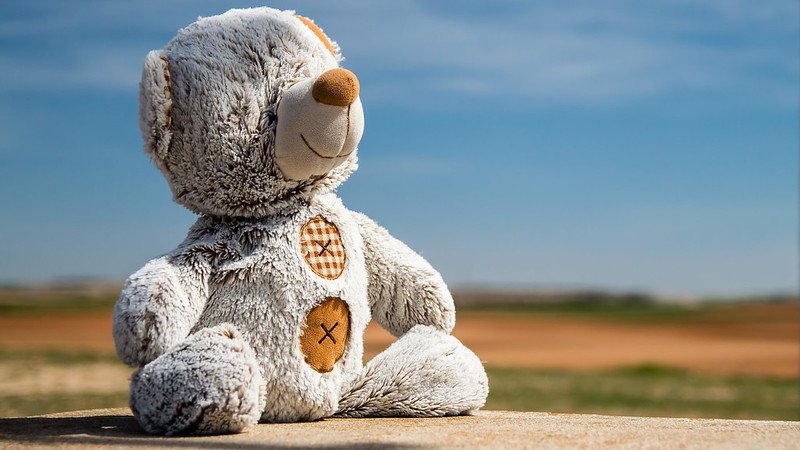 Fortunately, Soriano was reunited with her favorite teddy on Tuesday night, and she took to Twitter, where she shared the good news with her fans.
After receiving an email from a stranger who claimed to have found the bear, Soriano ended up meeting him in a public location where she got the teddy back.
If you see this missing bear in the west end please email Deborah.Goble@cbc.ca
It was in a herschel back pack when stolen along with an iPad.
Mara, the owner says it has her mom's voice inside saying, 'I love you I'm proud of you, I'll always be with you. Her mom died last year pic.twitter.com/ipfrzqKXsf

— Deborah Goble (@CBCDeborahGoble) July 25, 2020
To Soriano, getting the teddy bear back was an emotional moment, and probably one she would not forget soon. She said:
"He just pulled Mama Bear out of his bag, and I just immediately started crying."
Soriano revealed that losing the teddy bear left her worried, and she kept picturing it in a trash bin somewhere.
BREAK OUT THE @AviationGin, @VancityReynolds!!! MAMABEAR IS HOME!!! #FOUNDMARASBEAR pic.twitter.com/9yxTsiKWYd

— mara soriano (@drawmaradraw) July 29, 2020
Soriano's mother, Marilyn Soriano, passed away in 2019 at the age of 53 after a battle with pancreatic cancer. 
Actors like Dan Levy and Zach Braff also lent their voices and encouraged their fans to help search for the bear.
However, one month before getting hospitalized, Marilyn surprised her daughter with a custom made bear that contained recorded messages from her.
Soriano explained that some of the messages were said in Filipino and mostly translated to words of love and encouragement. She said:
"It's basically, I love you. I'm proud of you, No matter where you are, I'll always be with you."
Soriano also added that losing the bear made her feel as though she lost her mom again. The daughter felt like she let her mother down.
Actors Ryan Reynolds, Dan Levy and Zach Braff have all pitched in to help. Will you? It only takes a second to retweet. https://t.co/mDCLnjLRAM

— WICS ABC 20 (@wics_abc20) July 27, 2020
Although there were other items in Soriano's backpack, the teddy bear was the most important because of the messages it carried.
Soriano's search for the bear broke the internet and caught the attention of thousands of people on social media. This included actor Ryan Reynolds who offered a $5,000 reward for whoever returned the bear.
Vancouver: $5,000 to anyone who returns this bear to Mara. Zero questions asked. I think we all need this bear to come home. https://t.co/L4teoxoY50

— Ryan Reynolds (@VancityReynolds) July 25, 2020
Some other actors like Dan Levy and Zach Braff also lent their voices and encouraged their fans to help search for the bear.
After the bear was found, Reynolds took to Twitter, where he expressed gratitude to everyone that was involved in the search. He also thanked the person that returned it to Soriano.
REUNITED ❤️ ️A Vancouver woman has been reunited with a missing bear that had her late mother's voice recorded on it.

Story >> https://t.co/65k7XjNY7X

— ABC Action News (@abcactionnews) July 30, 2020
While speaking to CBC, Soriano explained that the backpack was stolen when she was unloading a van alongside her fiance. 
She then received a phone call from her friend who had been in a biking accident, but before leaving to help her friend, Soriano forgot to tell her fiancee where she left the backpack.
Amid all the negative occurrences, it is great to see that some good is still happening in the world and, most importantly, to see a smile on Soriano's face.